THE EARRING I GOT IN THE MAIL!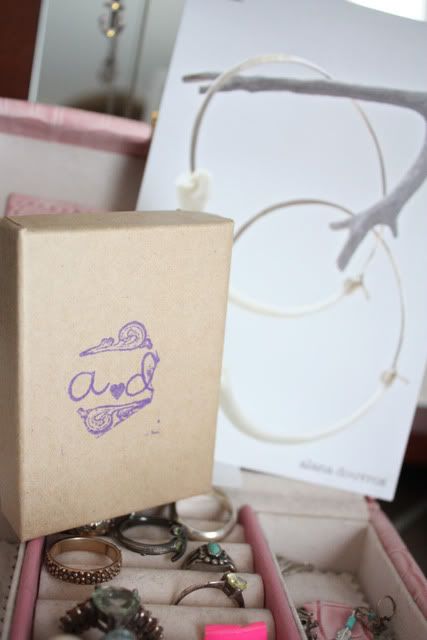 a.) I get very, very excited when stuff comes in the mail
b.) I like tiny, dainty, subtle details.
I found Los Angeles based jewelry designer,
Alana Douvros
, and she makes the perfect,
itty bitty raw amethyst crystal studs
. They're really tiny and pretty voodoo. I feel like I've got some magical healing powers in my ear now. This shit is fantastic.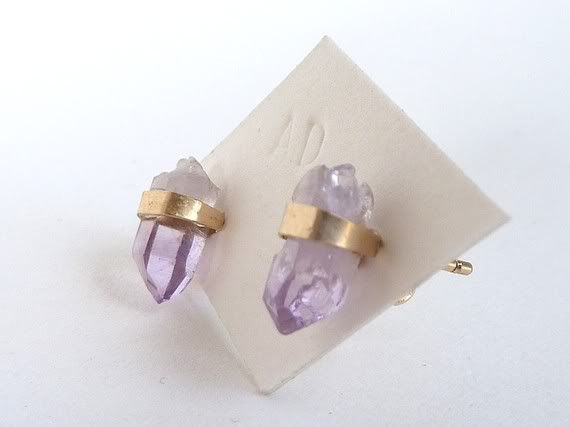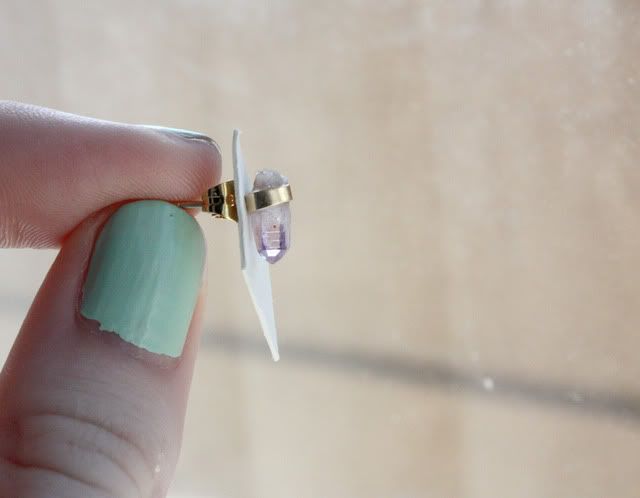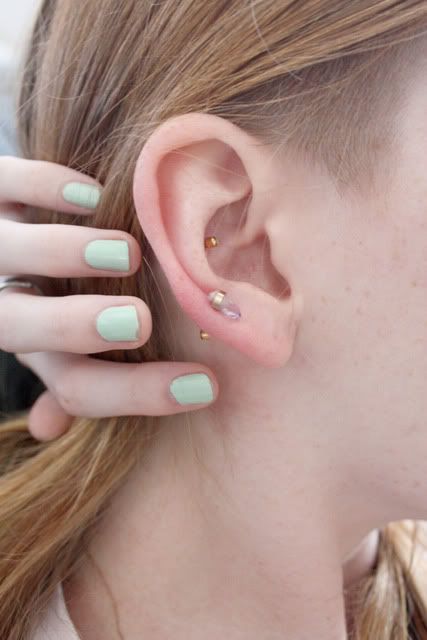 So it got me feeling pretty mystic and this is what happened.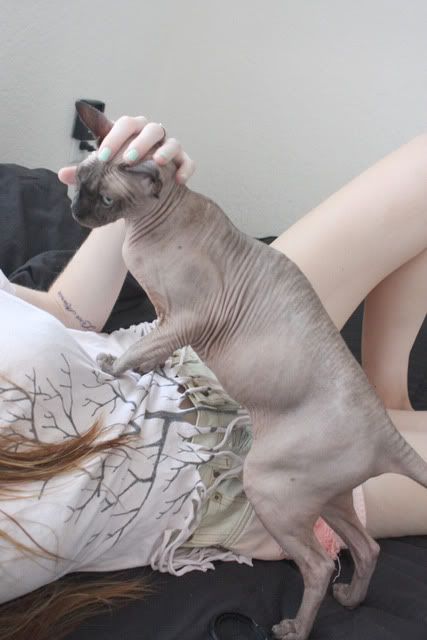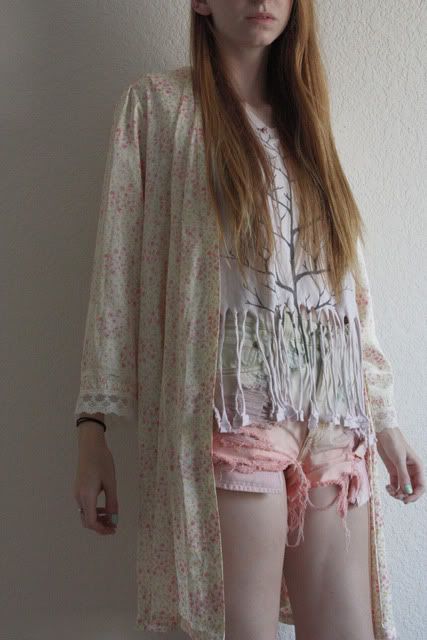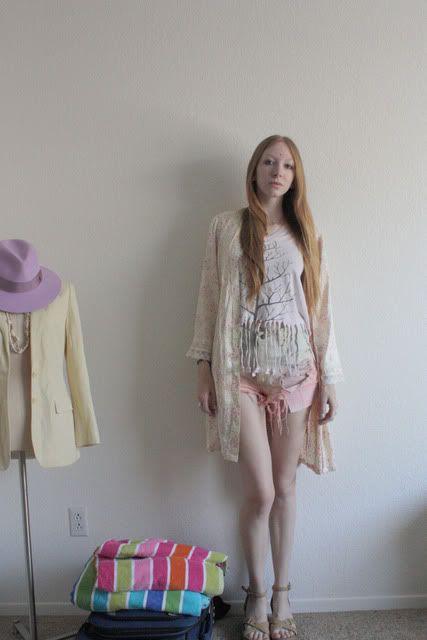 Every day I get closer and closer to just wearing my pajamas and actin' like I'm hot shit on the street. That is, in fact, a silk pajama robe by Oscar de la Renta, stolen from my mother's closet. With
my own DIY dreamsicle shorts
and a shirt stolen from my sister then scissored.
Oh and how could I forget: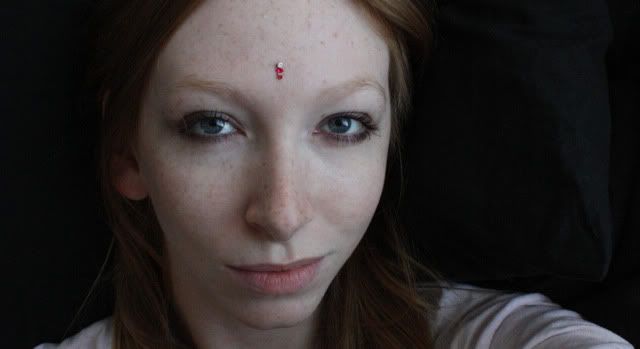 Channeling Abbey Lee with the forehead dot.
Oh and some inside news... I styled my very first shoot today. We had a beyond talented model, makeup and photog. Behind the scene shots and the final cut to come... So stay tuned...