I love pink. I LOVE pink.
I often lie and say it isn't my favorite color.
I try not to wear too much of it.
But I am allowed to have a pink bird, without being called Barbie.
Meet Bourksie, my Bourke parakeet. Look them up. They're Australian native grass keets and AWESOME.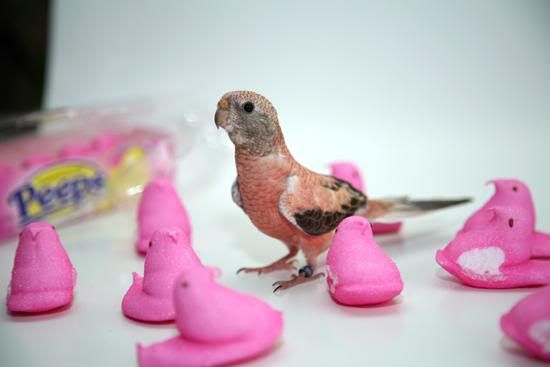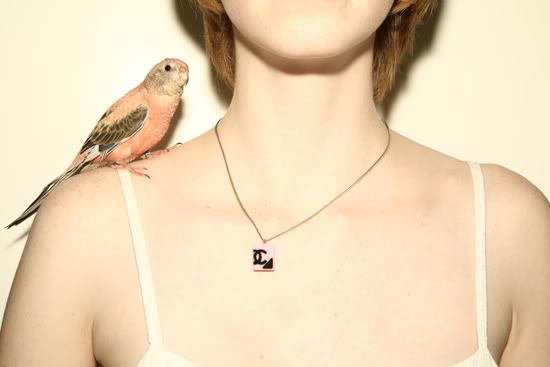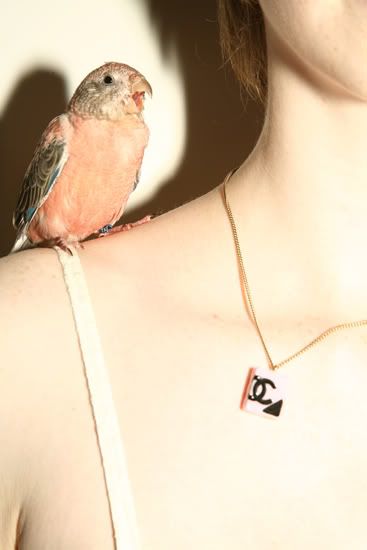 Necklace, Chanel. Peeps photo by me. Other two photos by Andrew Edmonson. You can tell how old those photos are by how short my hair is. I cut my hair that short in the fall of 2006. And it's been growing ever since then.
Well, that, my little friends is about to change. These locks aren't long for this world. I can feel the tides turning. As soon as my bald patch grows out a bit, I might be rocking a short cut. Something like this.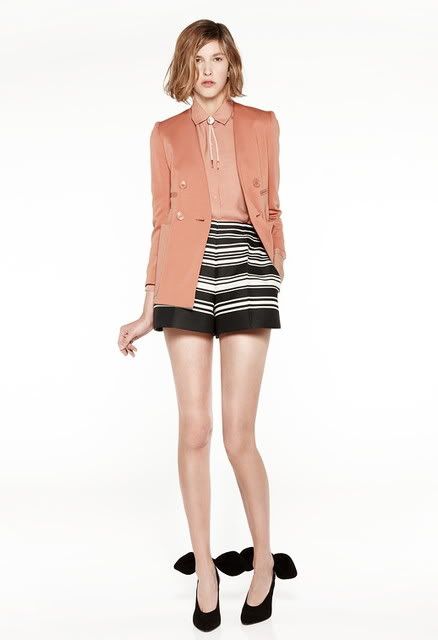 Look from Carven. Oh! What do you know! More pink!