So I did a little bit of anti-mall Black Friday shopping in North Park this past weekend that I'll be happy to share with you this coming week. But before Black Friday, I stopped in at a thrift store and made 3 purchases. Here they are, all together.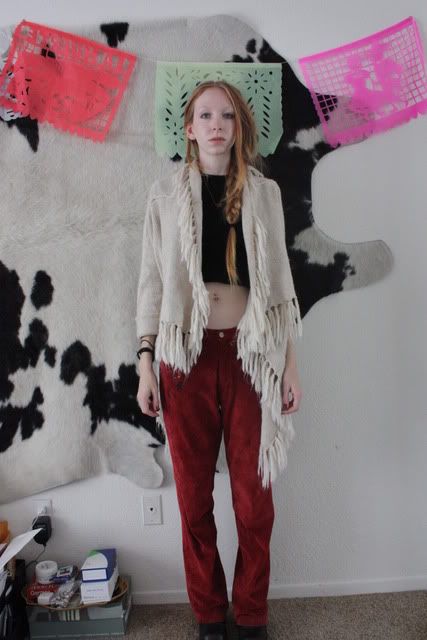 red suede embroidered pants// thrifted, $4.50
big comfy sweater// thrifted, $4.50
cropped black top// thrifted, $1.50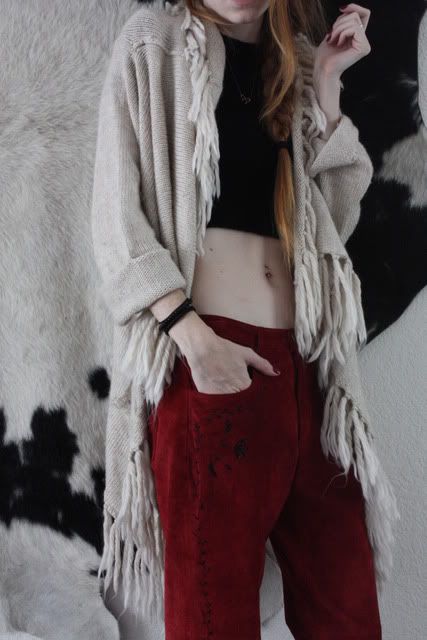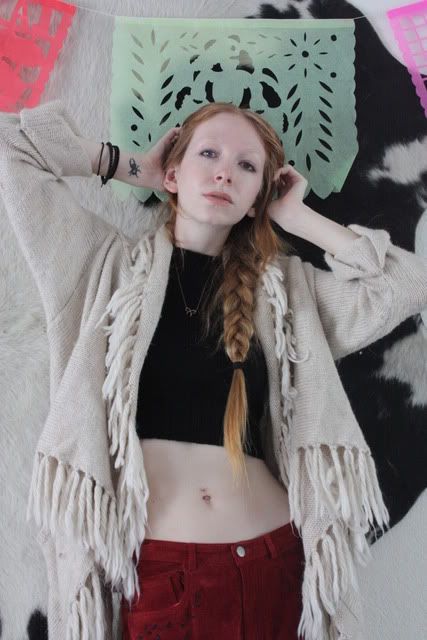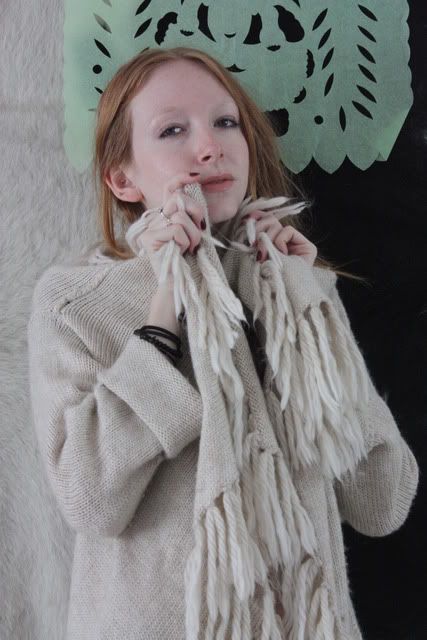 Why do people even shop retail anymore? Between thrift, vintage and Etsy, I'll be happy forever.
And honestly, bitches, when's the last time you spent $10.50 on an entire outfit?
Hm?