Malachite
is a copper carbonate mineral, with the formula Cu2CO3(OH)2. This green-colored mineral crystallizes in the monoclinic crystal system, and most often forms botryoidal, fibrous, or stalagmitic masses. Individual crystals are rare but do occur as slender to acicular prisms.
gccaz.edu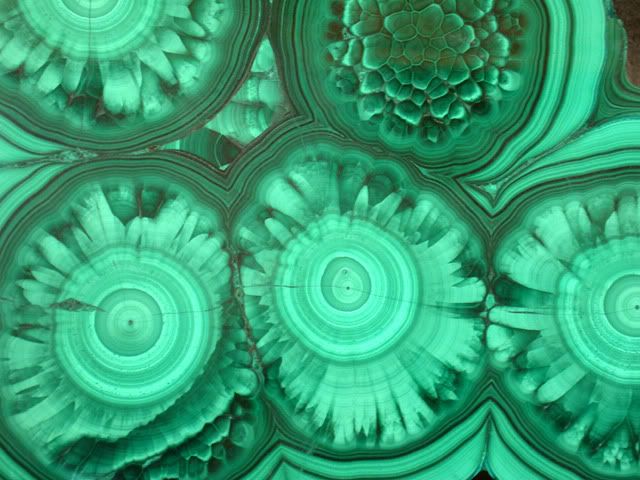 I know, I know-- I'm a ginger, I'm supposed to love green. And nothing against green-- but it bores me. But I have embraced malachite green. Big nerd scientist over here has a crush on rocks and gemology, so get on my level, bitches.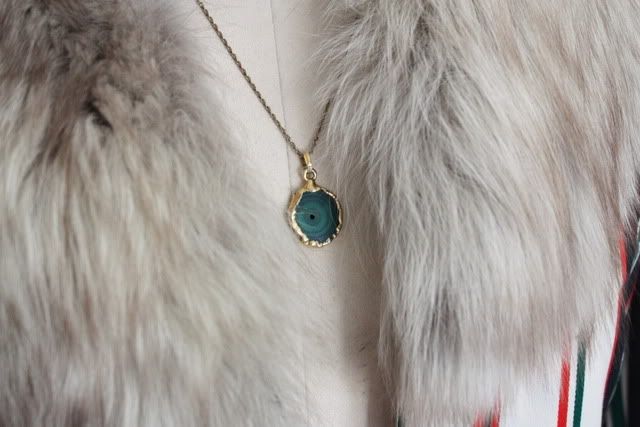 Small malachite and gold necklace, from The Rock Barrel, Dallas, Texas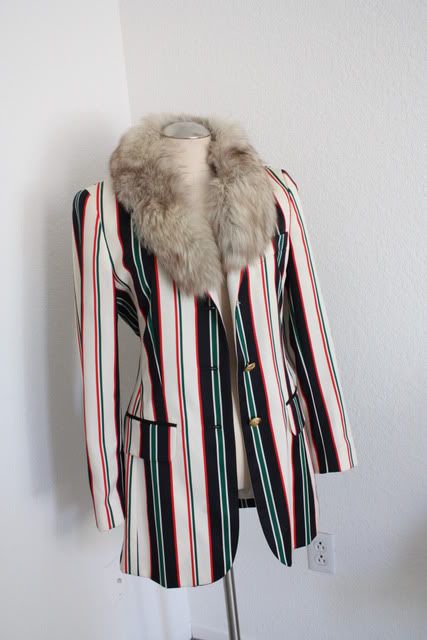 This jacket was inspired by the fabbity-fabulous coats of Balenciaga a/w 2007. I bought the vintage Escada blazer off eBay for $35 and the (real) fox fur collar on eBay for $25. I had a tailor put them together and viola! This jacket rocks harder than malachite. lolz, see what I did there?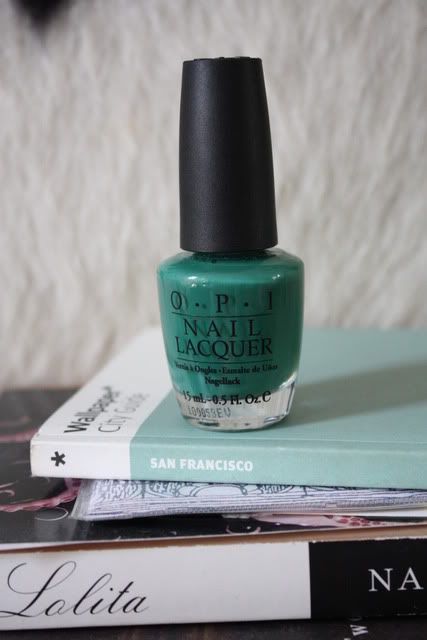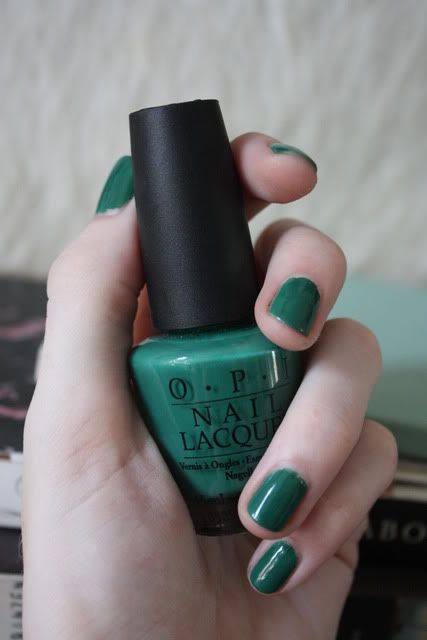 OPI in Jade is the New Black