I should be a professional thrifter, really. I'm so good, I even scare myself. A couple weeks ago I popped into a small thrift shop on Adams Ave here in San Diego and alighted upon a pair of Ralph Lauren BUTTERY-BISCUIT-SOFT whiskey-colored high-waisted suede pants for FIVE DOLLARS. You know how wearing leather pants can be squeaky and hard to bend your kness, like Barbie? Well wearing these is like rolling in Crisco.
Getting tired of the fedora yet? Too bad, because I'm not!
Not only are the pants suede, but the heels, too! They are s/s 2005 Prada! They're as old as the hills.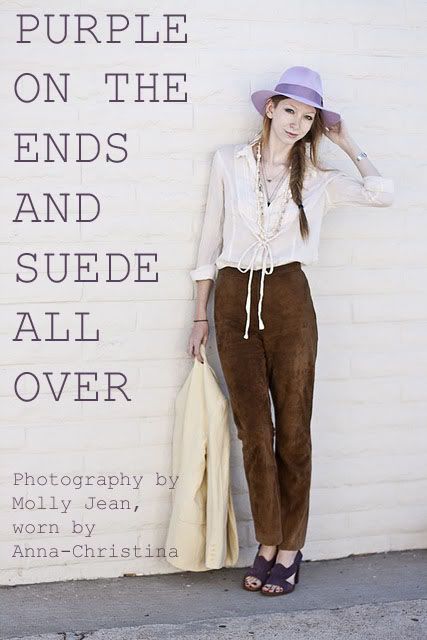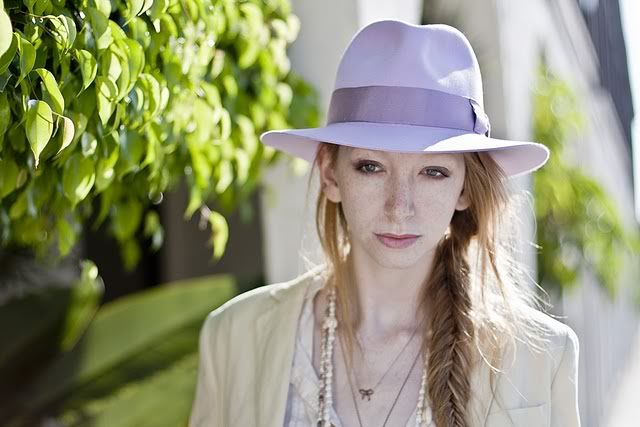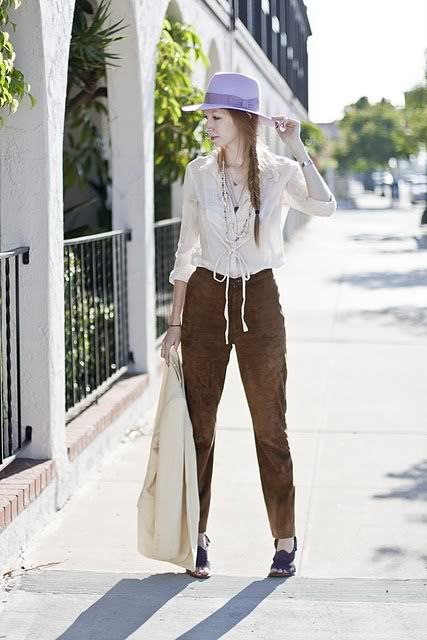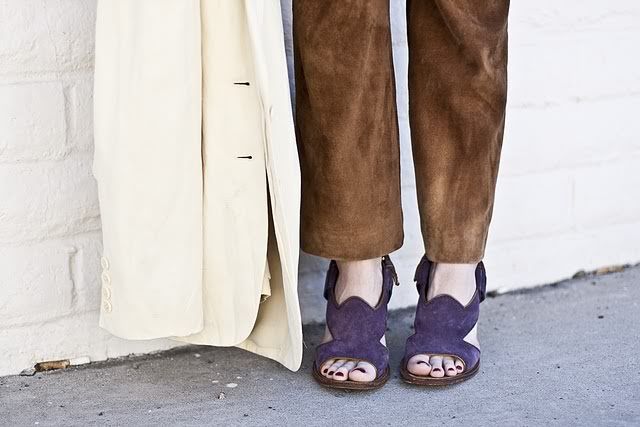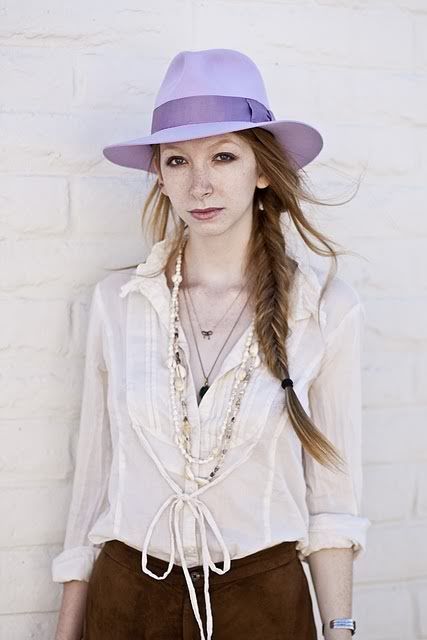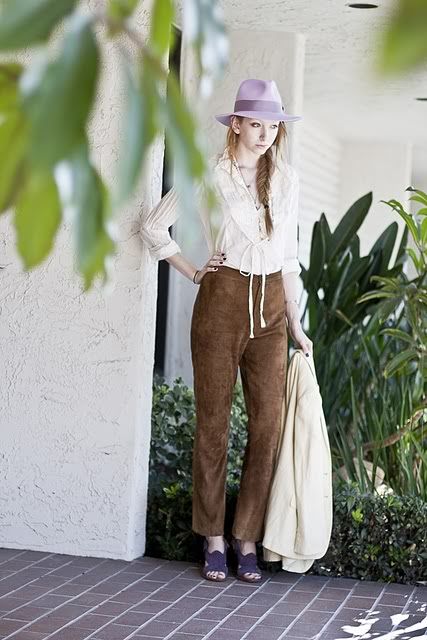 Photography by
Molly Jean
Suede pants, Ralph Lauren; silk-linen yellow blazer, Ralph Lauren; blouse, DKNY; fedora, Bec & Bridge; purple suede heels, Prada