Black and brown go together. Don't you ever let anyone tell you otherwise.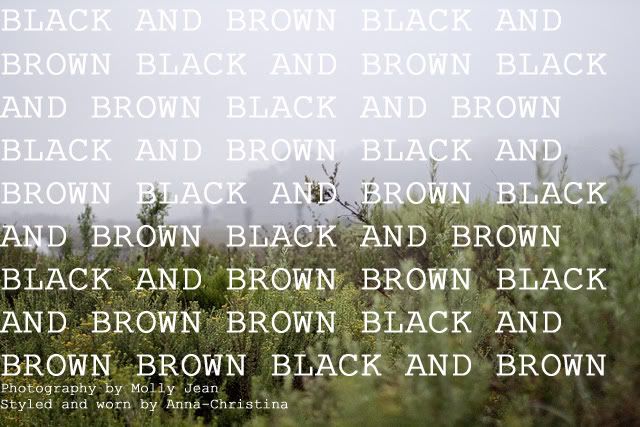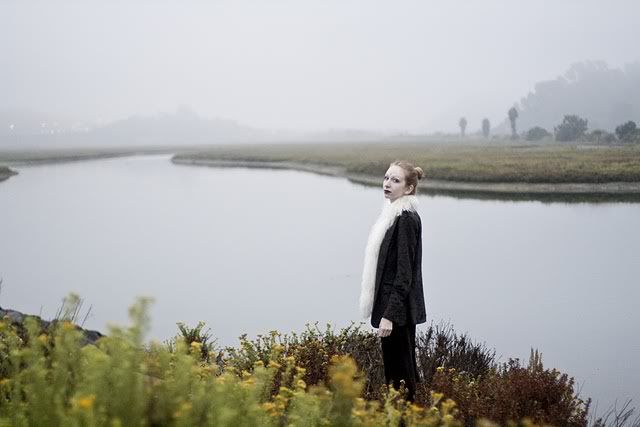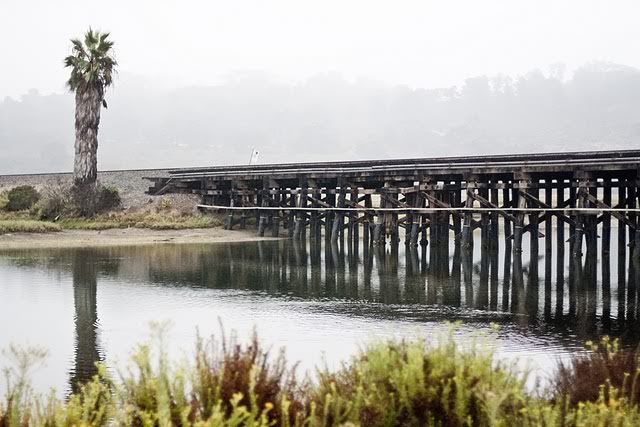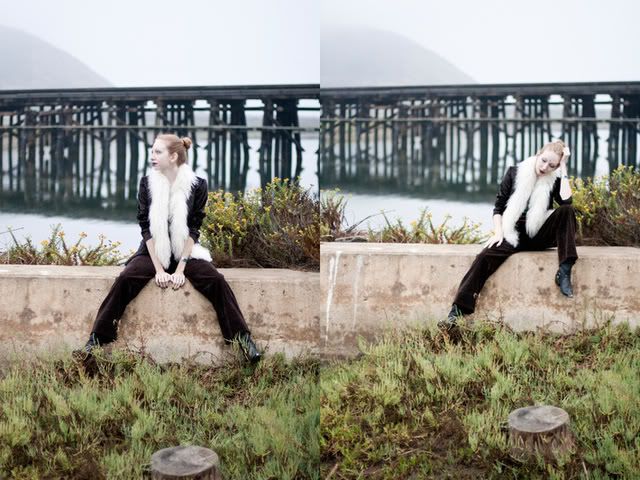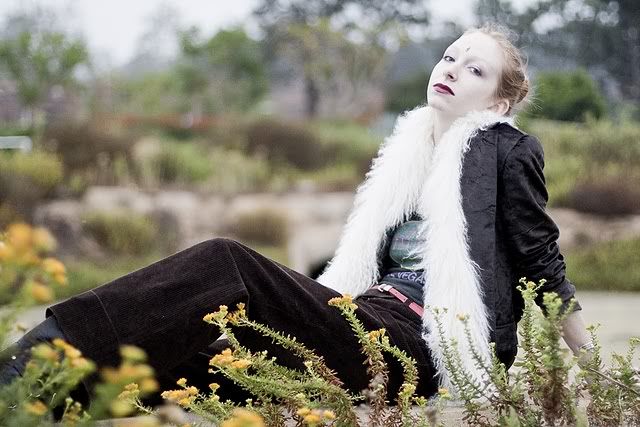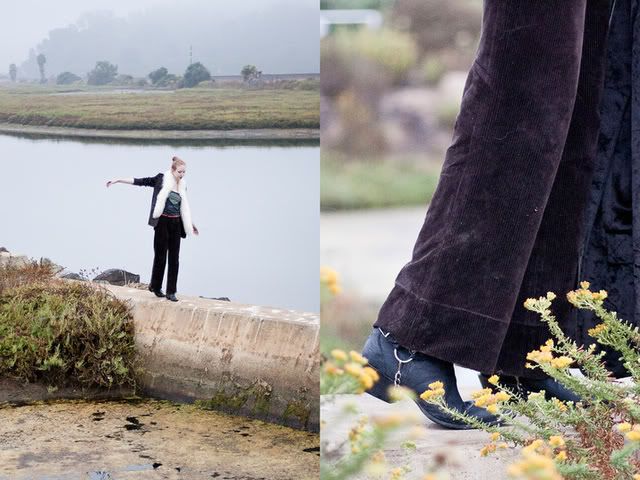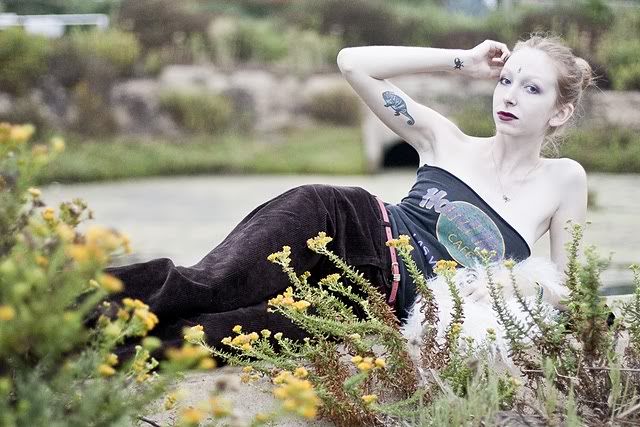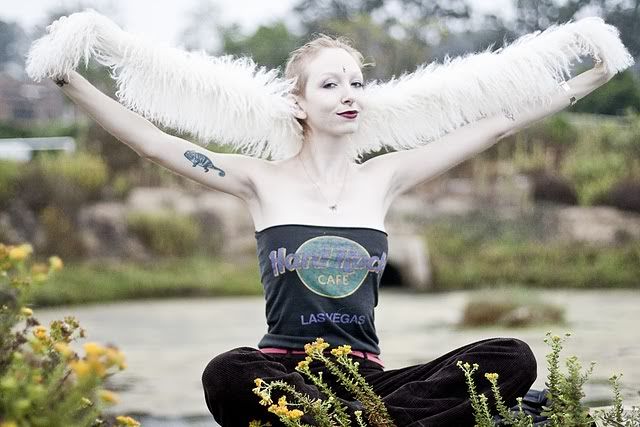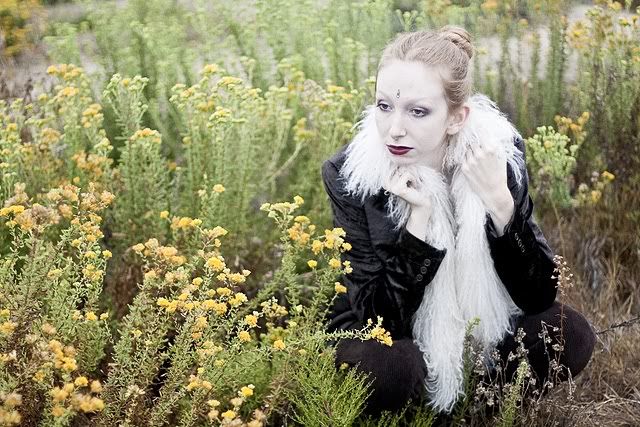 Molly Jean, my photographer, is such a sport. We woke up at balls'o'clock to be at Torrey Pines at sunrise to catch this eery marine layer fog. Shit was intense. And beautiful.
All photography by
Molly Jean
.
Brown and black here together. The dark brown velvet blazer is Ralph Lauren, scored offa eBay for $10. The tube top is a vintage Hard Rock Cafe Las Vegas shirt that my sister modded into a tube top. The belt is from Target. The brown wide leg cords belonged to my uncle when he was a teenager growing up in Flensburg, Germany. No joke. The black cowboy boots are Durango. The mongolian sheep fur scarf is from Ludwig Beck in Munich, Germany.
Do you believe me now that black and brown go together just dandy?
Oh and another thing: I get a lot of comments on
MY HEADER
. Yes, I drew him! I love using watercolors to paint creepy crawlies. My header is a newt with the Dallas skyline along his back and see my blue chameleon tattoo in these photos? He started out as a watercolor I did, too! And my fabulous tattoo artist, Jenn, in Arlington, Texas, put him on my bicep. So there, finally addressed the header question for y'all!