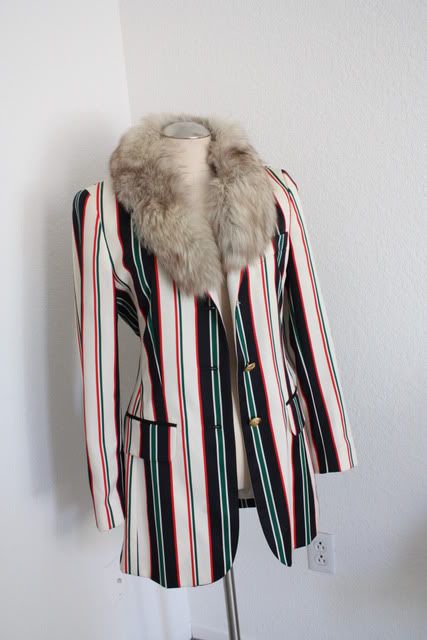 Wah wah. So sad indoors and on a mannequin. Like a little bird in a tiny cage that just wants the smell of freedom in its nostrils. Yes, that is like this blazer that I blogged about here.
So into the field we go!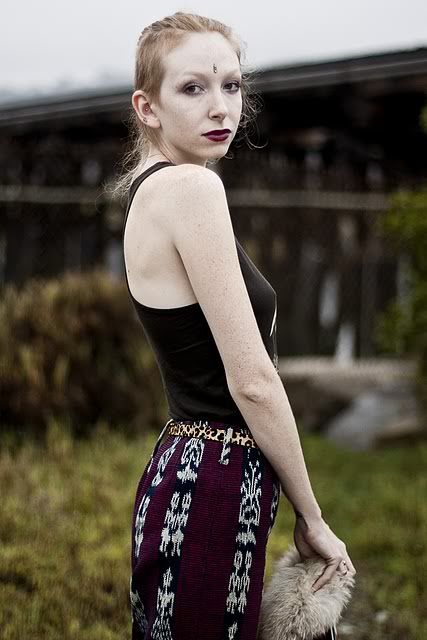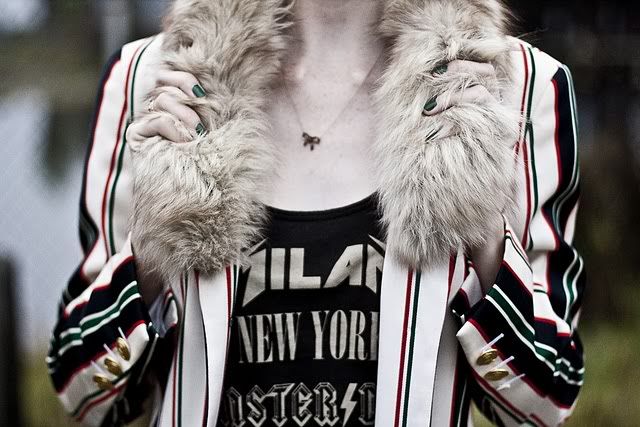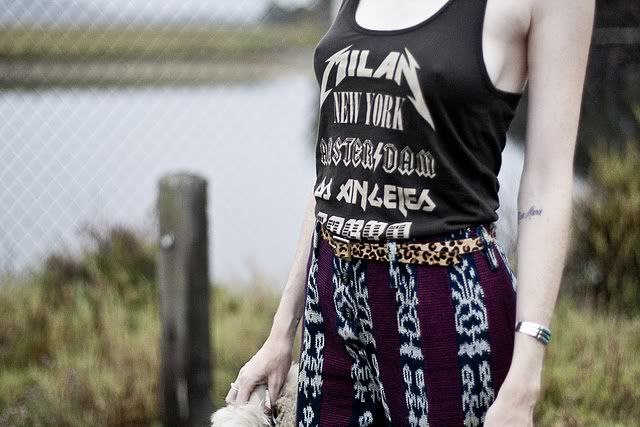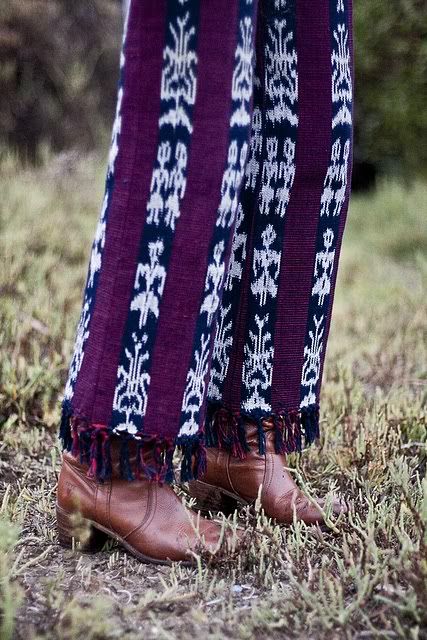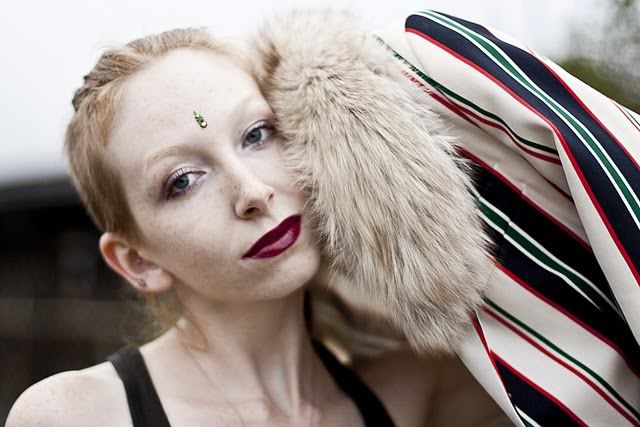 Photos by
Molly Jean
I already told you about the vintage Escada x eBay fur collar blazer. The pants are made of TAPESTRY or CARPET or something and I scored them at a second hand shop for $8. The tank top is from Kobey's swap meet (flea market of San Diego) for $5 and the boots are vintage Frye. The pony hair leopard belt is from Target.
That blazer is rockin' no? Gotta love animal fur. And meat. Mmmmm, meat.