WISHLIST WEDNESDAY COME TRUE! I did it. I bleached them.
And good riddance. My brows bored me. I can't believe it took me this long to do it. I HOPE I NEVER SEE YOU AGAIN, EYEBROWS. Lolz jay kay, we are just taking a break, eyebrows and I.
All the hair bleaching kits at the beauty store are all "MUST NOT TOUCH SKIN, ESPECIALLY NOT FACE OR CERTAIN DEATH". So I'm like "Fack. What do?"
YOU ARE NOW ENTERING A JUDGEMENT-FREE ZONE because I am about to tell you how I did it.
Pubic hair dye kit.
No fucking joke.
It comes with a bleach mixture and dye to make your bush fanciful colors, yknow?
Welp. I figure if it's safe on my vajayjay (which, by the way, it totally is, wink wink) then it's SAFE ENOUGH FOR MY FACE.
The pubic hair kit is available from
Betty Beauty
($15) and the Manic Panic Virgin Snow Toner ($7) I had to find on eBay.
So I left it on for about 15 minutes. And yes, it did start to burn a tad. And just when I got a little concerned (I was reading blogs while letting the bleach sit), I ran across these photos...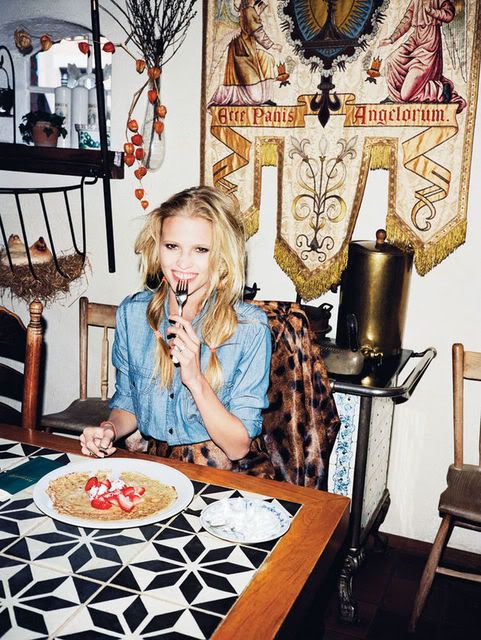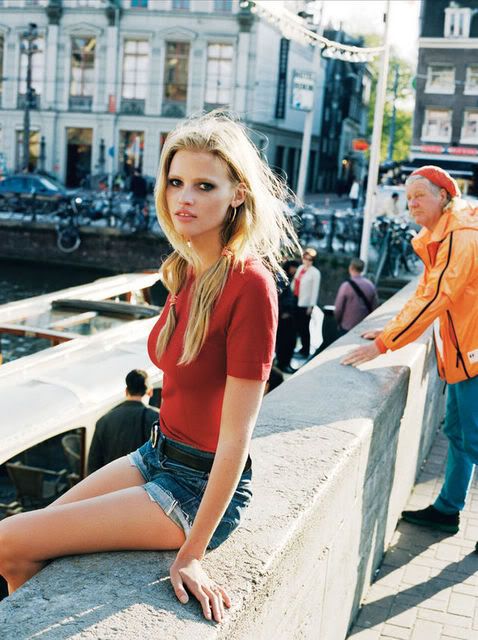 Of Lara Stone...And then I decided it didn't hurt so bad afterall.
I then did the toner for about 20 minutes and viola! I then took these terrible self-shooter pics in my bathroom by the luminescence of this shitty incandescent light! The things I do for you...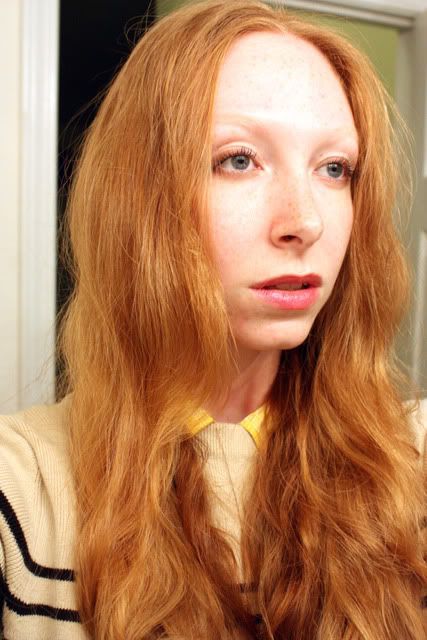 I may never have gap teeth and giant titties like Lara Stone by GODDAMNIT I will have nearly-nonexistent eyebrows.