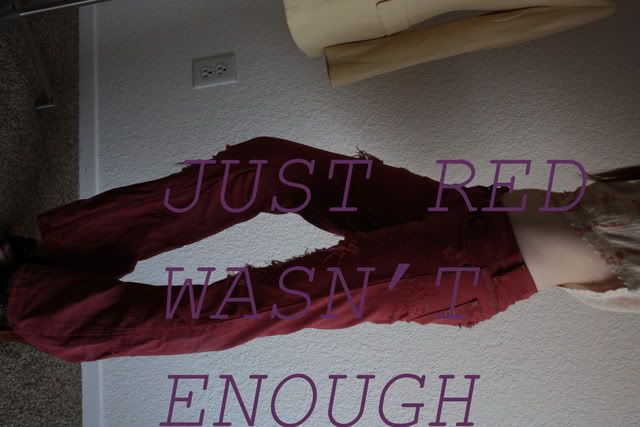 Remember
these pair of Hollister (ew) jeans
that I got at the thrift store (yay) and dyed red?
Well. Red just wasn't enough.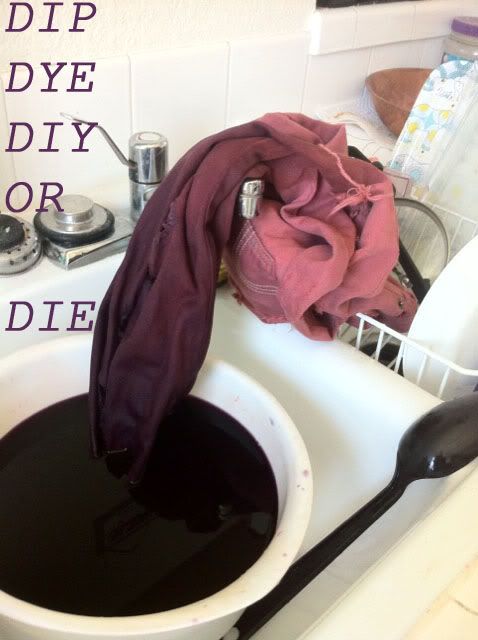 SO I MADE THEM MORE AWESOME. You know how obsessed I am with purple and red right now, right?
Right?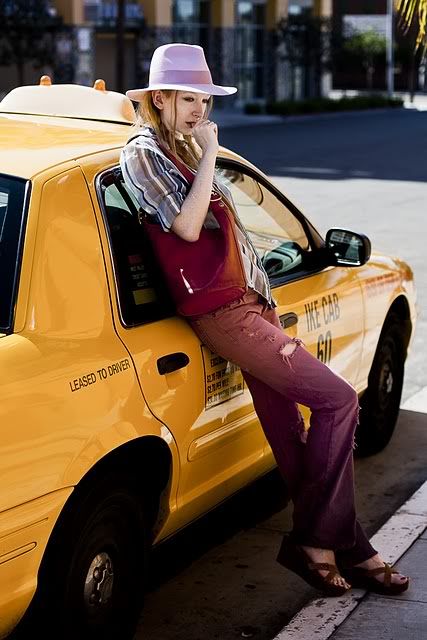 See what I did there? Red bag, purple hat, purple-red-ombre-fadey-flared-AWESOME-diy-pantaloons.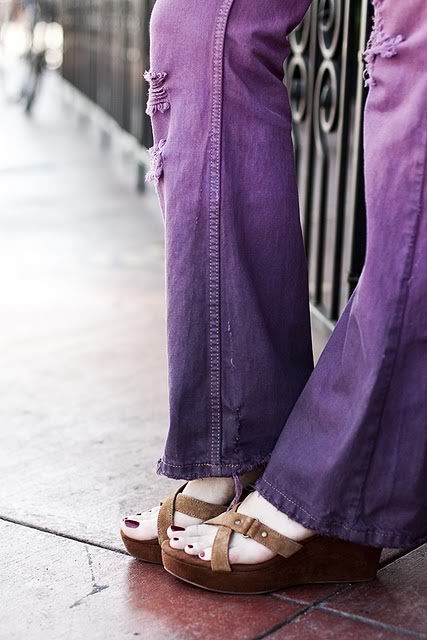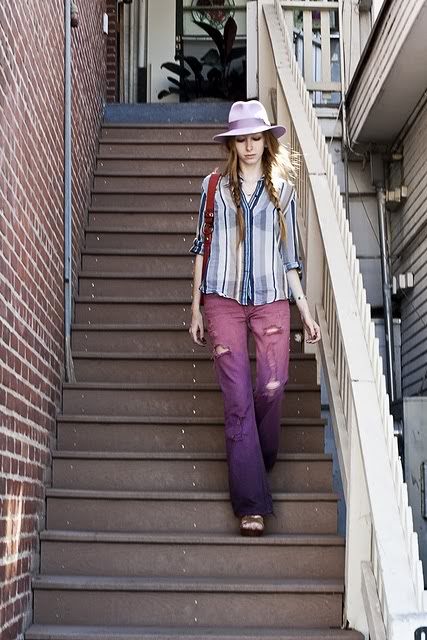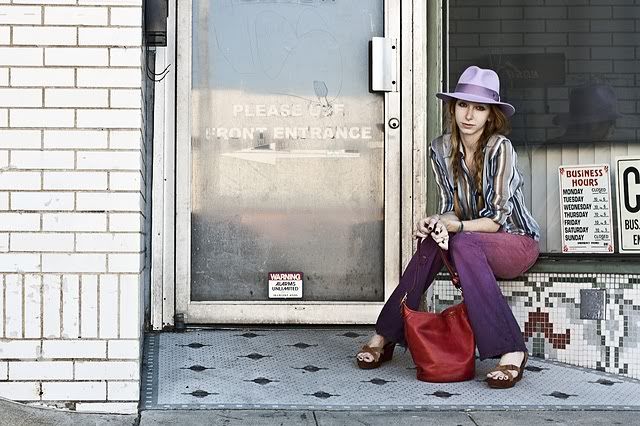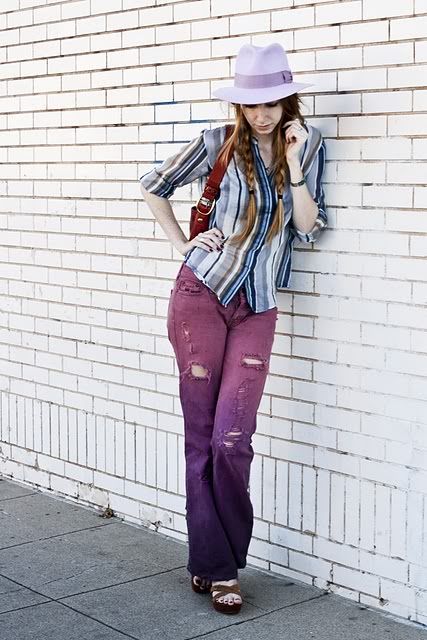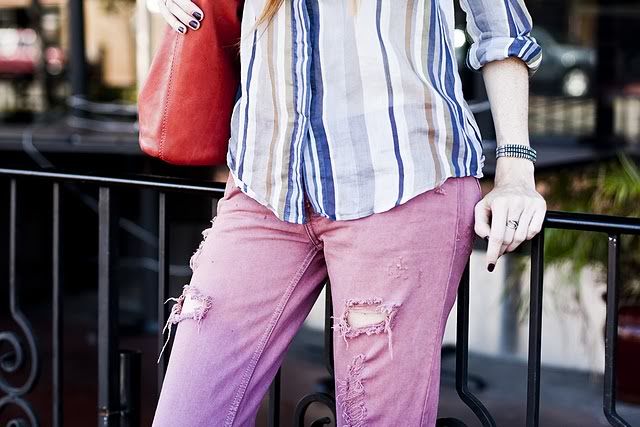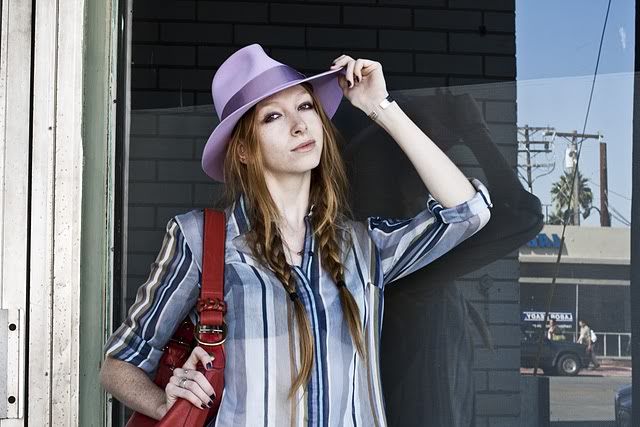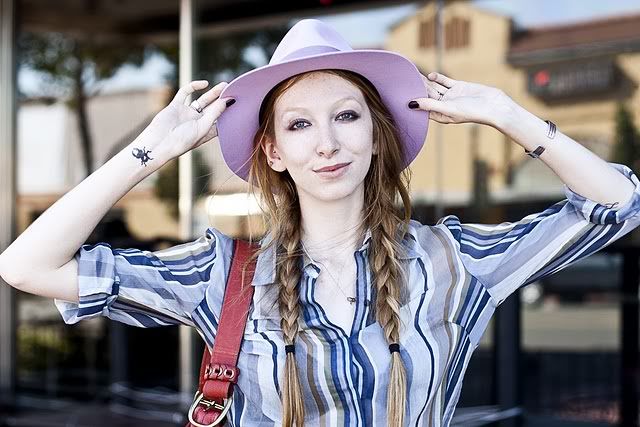 All photos by
Molly Jean
Only Molly can make me look this good.
Fedora, Bec & Bridge Bianca Adventurer fedora; striped shirt, thrifted; ombre denim, DIY; suede wedges, thrifted; bucket bag, Coach.