I'm not swearing off skinny jeans forever, I'm just in the mood for something else. Something rich and volumous. Something that makes me want to go get in my VW bus.
That I don't have.
...yet.
So I've pillaged a couple thrift stores in preparation for colder weather. I let down the hems (I have ridiculously long legs) and dyed them richer colors. I left one pair true blue. Thank god for Rit Dye. Seriously.
I got four pair. Not a one of them over 5 bux.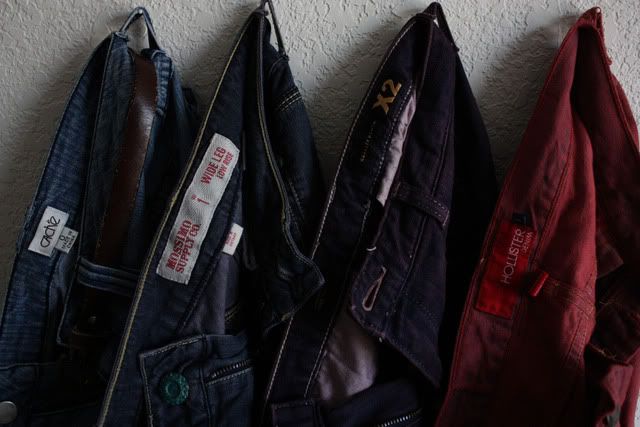 from left to right: Cache, Mossimo, Express, Hollister.
These denim companies never make jeans I like, but suddenly I find them in a thrift store and I'm like, "BY GOLLY THESE ARE SWELL."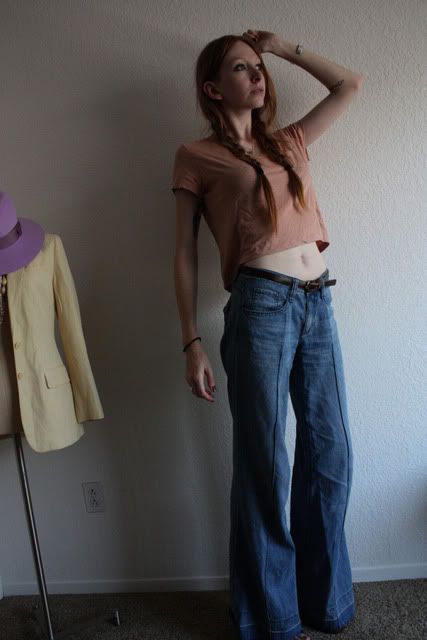 jeans, Cache; shirt, H&M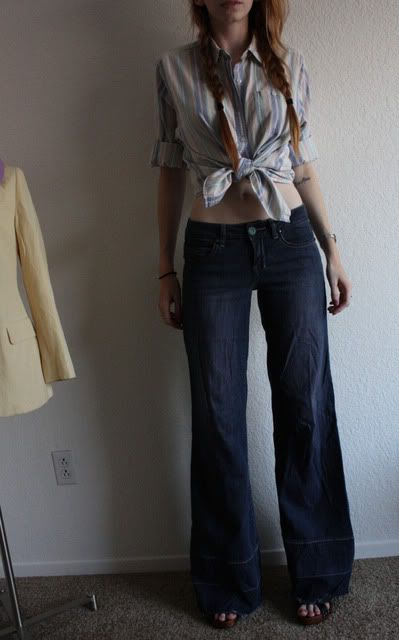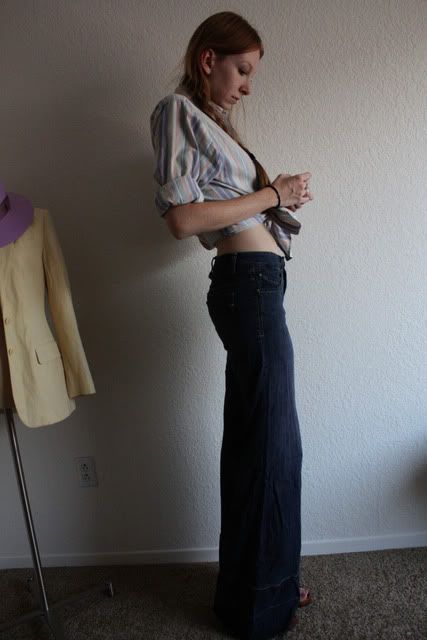 jeans, Mossimo; shirt, vintage L.L.Bean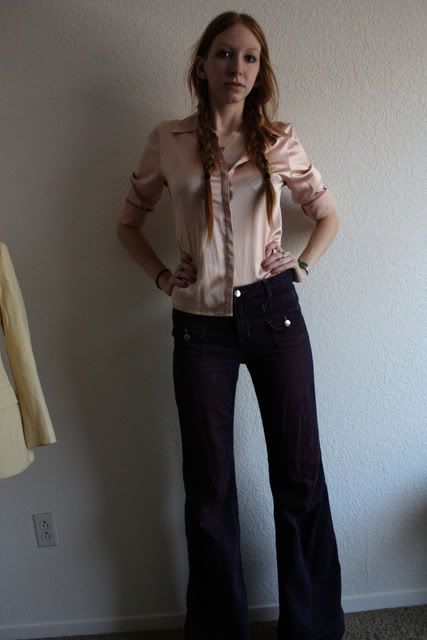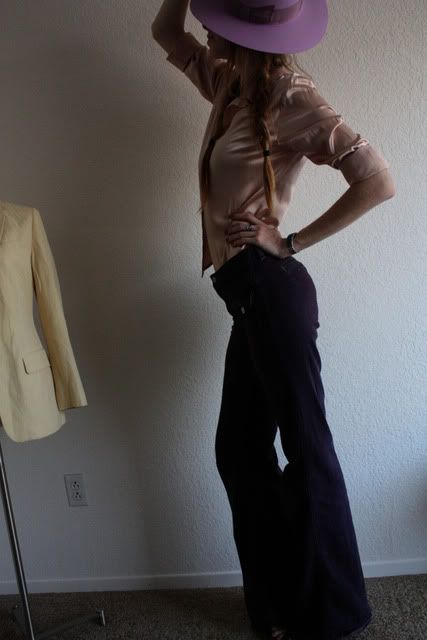 jeans, Express; shirt, thrifted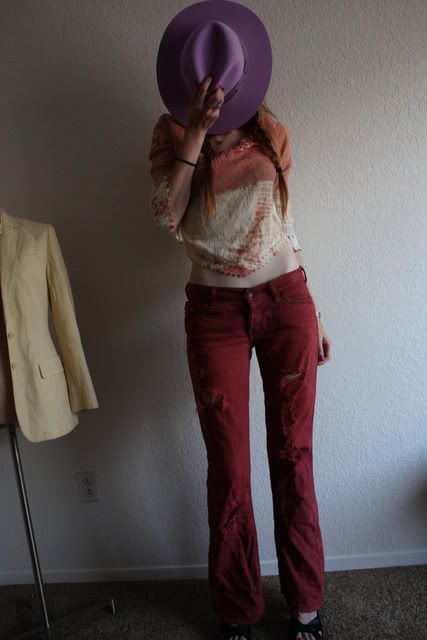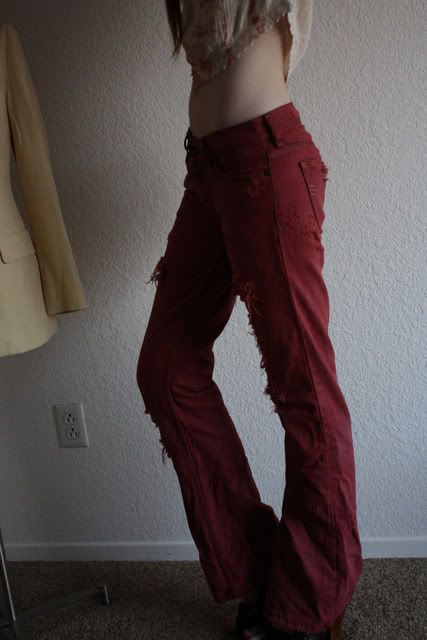 jeans, Hollister; shirt, thrifted
Go big or go home, bitches.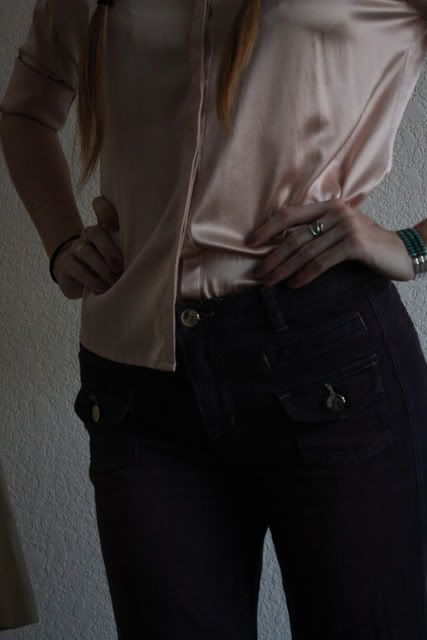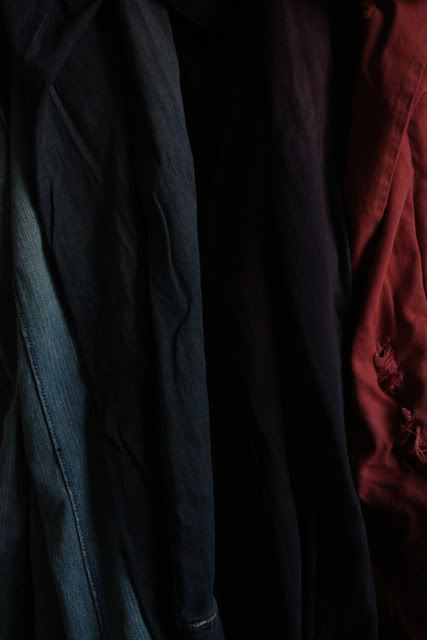 shoes, some Kenneth Cole wooden platform heels from a resale shop.
... although we both know that the heels are just for your entertainment. In real life (not blog world), I'm always in Birkenstocks.