Is it just me or is everything so much the same right now? It's like unity in directionlessness.
And every once in a while, someone hits the nail on the head. This is from Russian Vogue, brought to my attention by blogger
Le Fashion
and it is everything good and right about what I want out of this fall/winter.
Continue.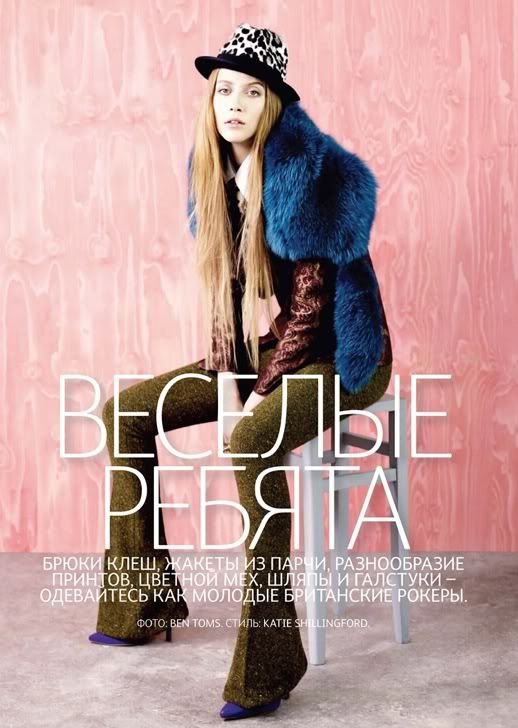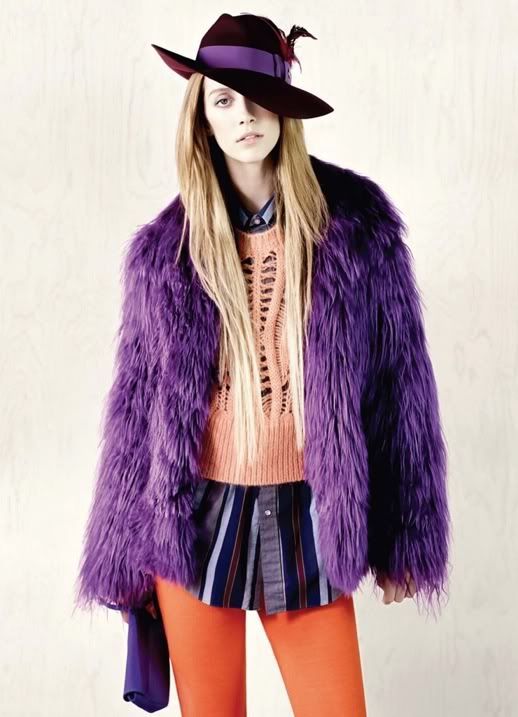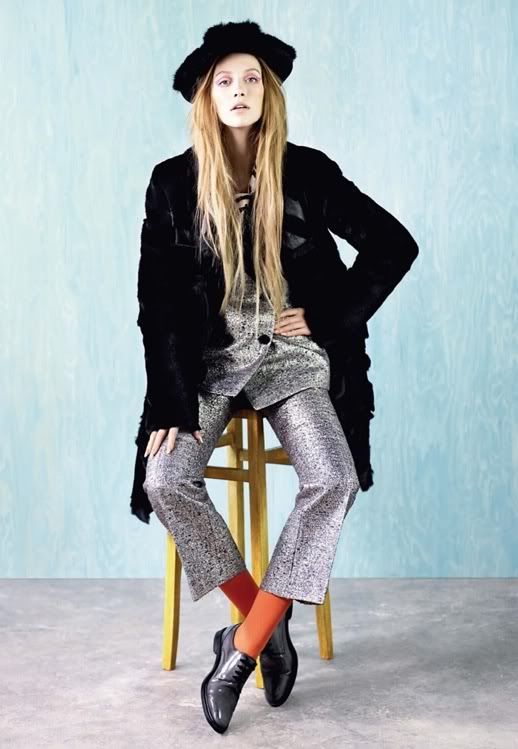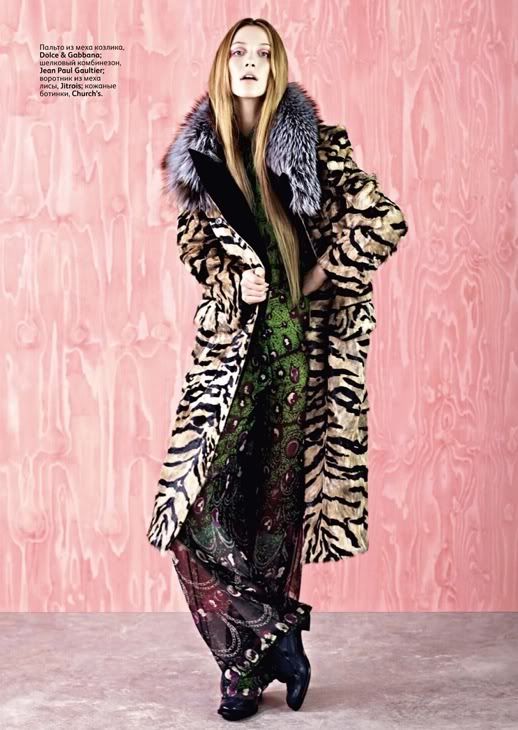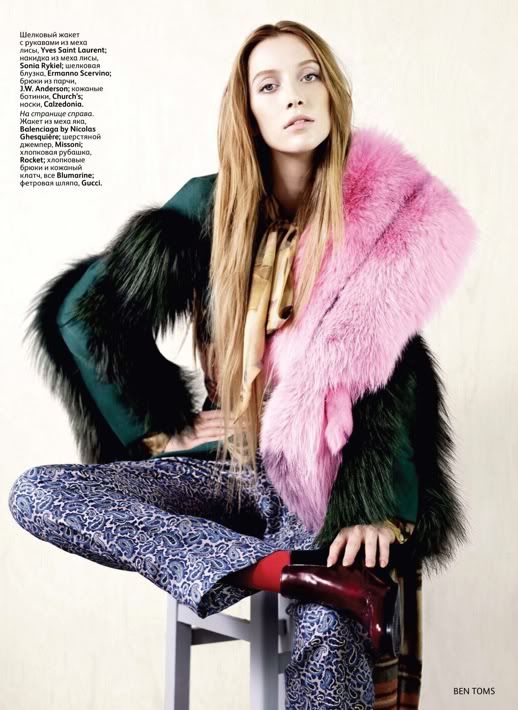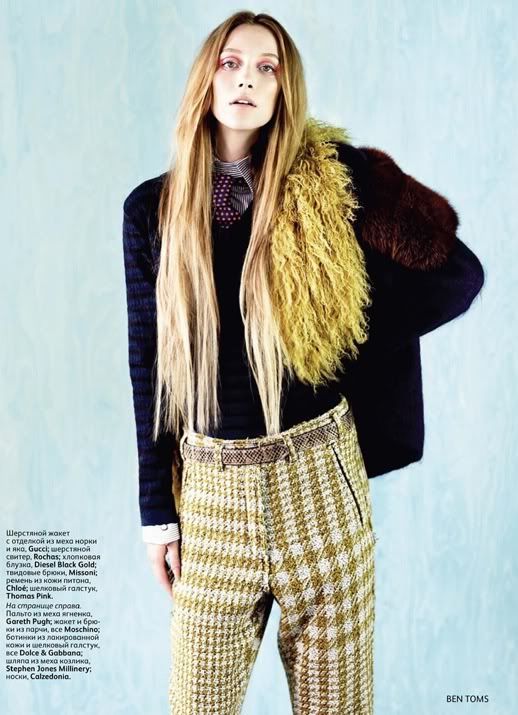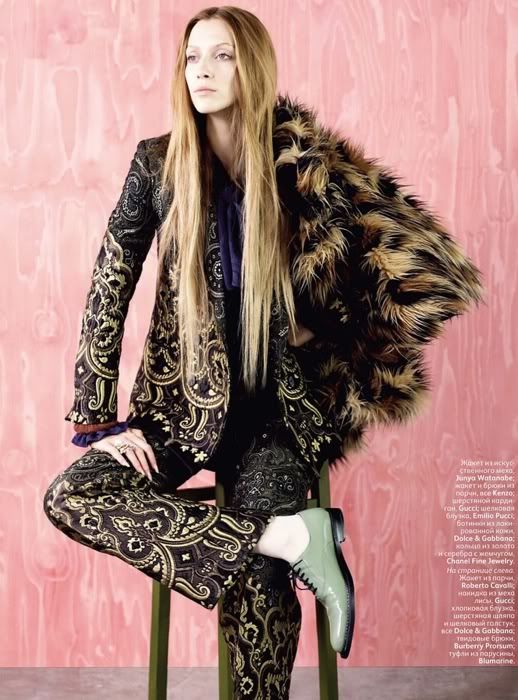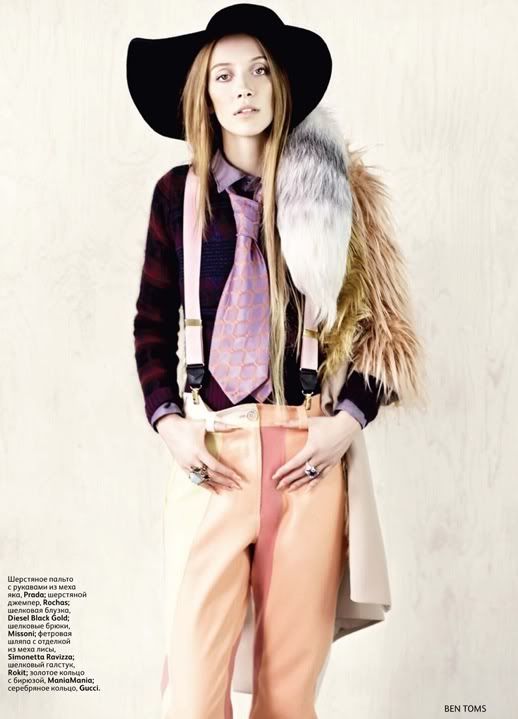 The colorful fur, the mismatched everything, the hats, the hair, the textures. Wait til you see what I've been squirreling away all summer from thrift and vintage stores...