Martha Stewart is a fucking genius and don't you ever let anyone tell you otherwise.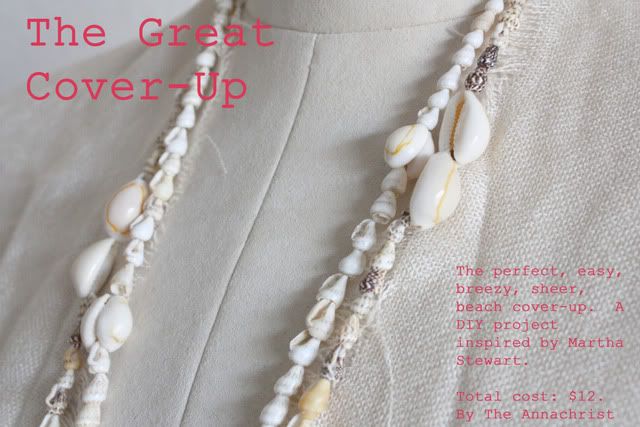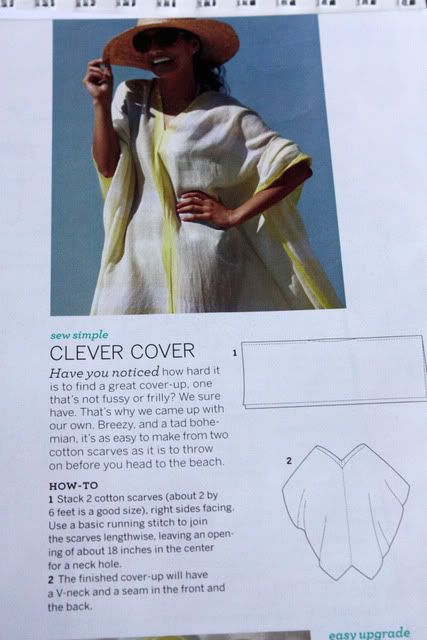 I found an eBay seller that had the sheerest, softest pashmina scarves in 30 different colors. $6 a pop. You'll need two. Sew them together down the middle. Viola. It also looks good belted.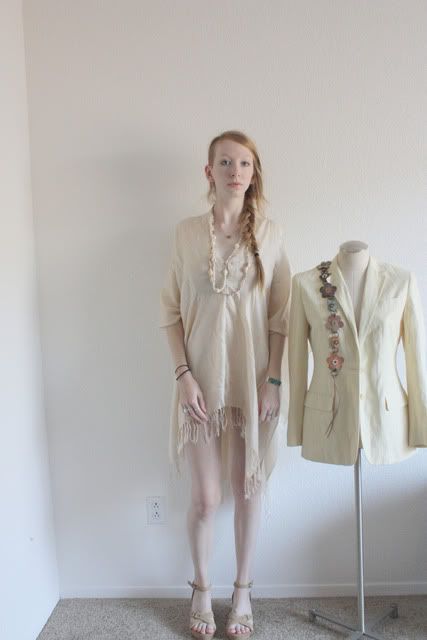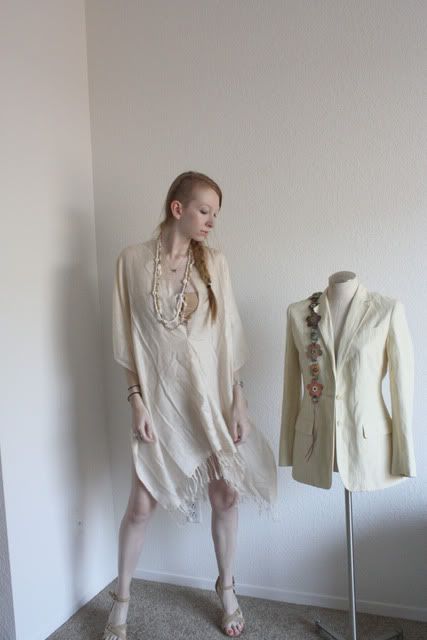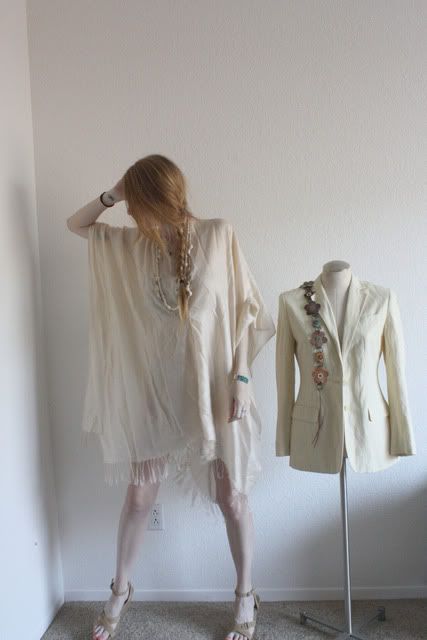 It's essentially a huge scarf of beachy (or poolside) awesome.
The pukka shells were inspired by Chelsea Delzell, of
Popular Imagination
! 99cents for each strand at Thrift Town in Arlington, Texas.
The shoes I'm wearing in these photos, are also thrift bargains from Thrift Town. Can't afford Kork Ease? Yeah, me neither.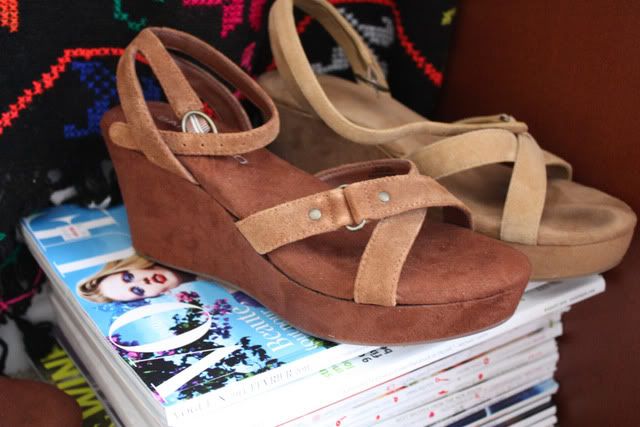 They're suede platform wedges. I found them in my size and in two colors, for $13 each. Luckiest. Find. The nude pair I've been wearing for the last few weeks and the chesnut pair will debut when I get in the mood for autumn colors and start transitioning towards fall.