I feel like you bloggers don't get enough art in your life.
You're welcome.
This is one of my new favorite artists,
Tiffany Bozic
. Hey, it's pretty much subtle-psychedelic biology nerd shit. So humor me.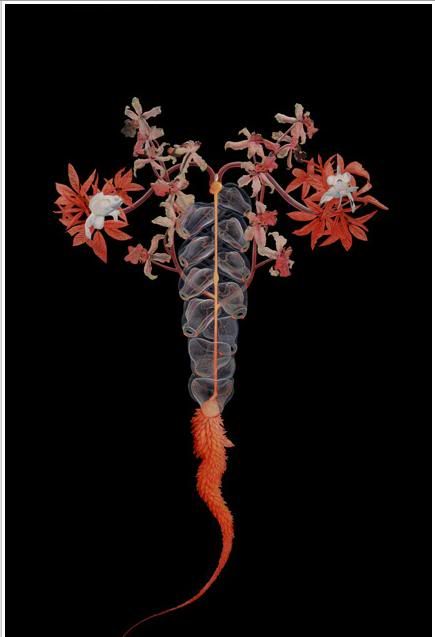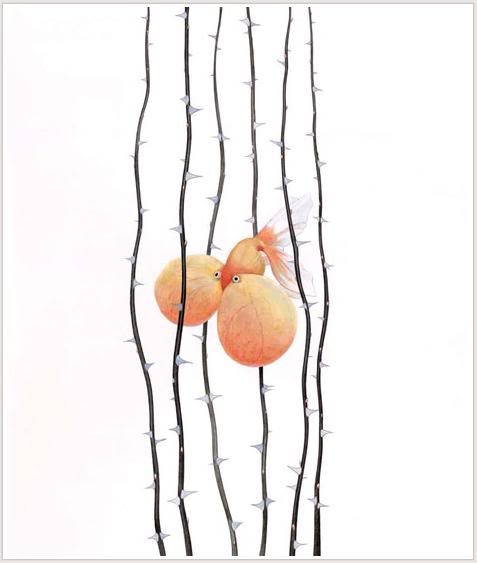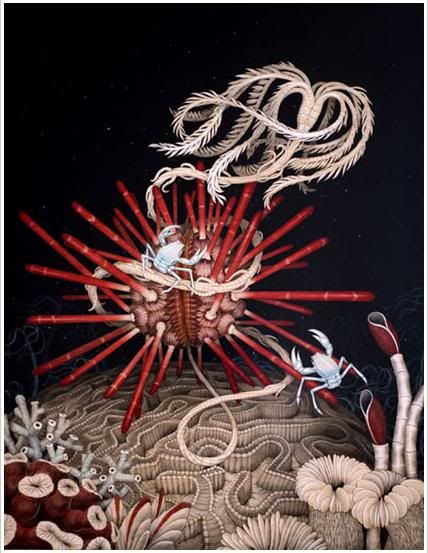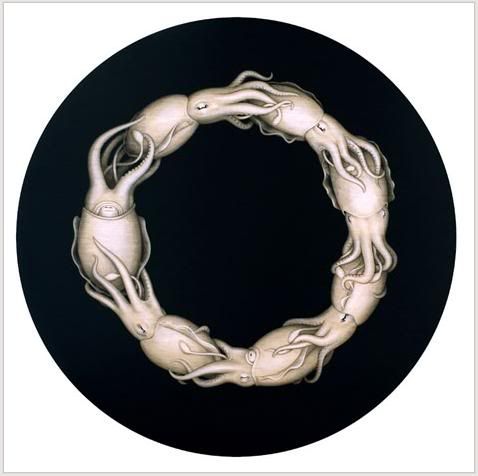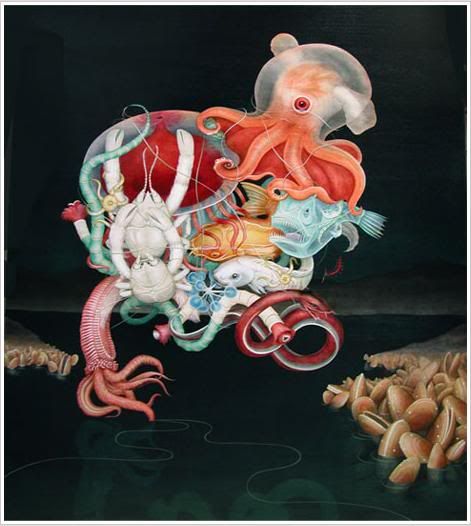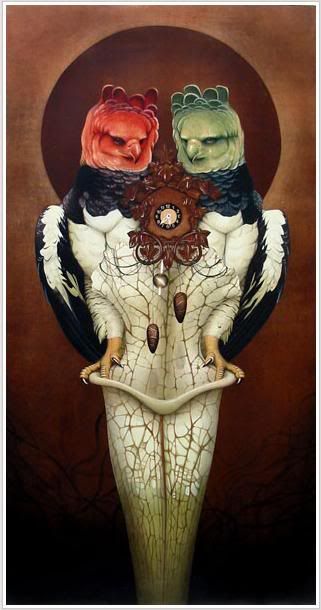 That one with the goldfish and the rose thorns fills me with anxiety. But I guess that's the point of art, right? To elicit an emotion?
Lisa and I recently visited the Museum of Contemporary Art in La Jolla, San Diego. There's art and then there's craftmanship. That may very well be the most precise, best drawn blue square I've ever seen, but it's not art. It's craftmanship. Yes, it's pretty to look at, yes, I would put it in my house. Which means it should be at Pier One Imports, not an art museum. Le sigh.