Feast your eyes on another one of my favorite artists, John William Godward (English, 1861-1922).
He clearly had a very good idea about what it's like to be female.
Bitches be lazy. And wear sheer everything. And lounge around on various furs. This is it, no?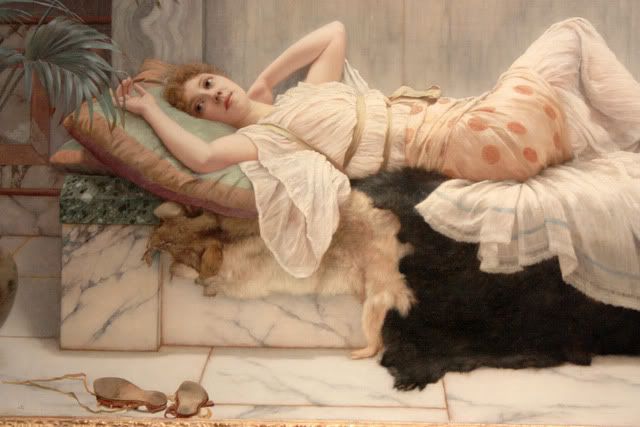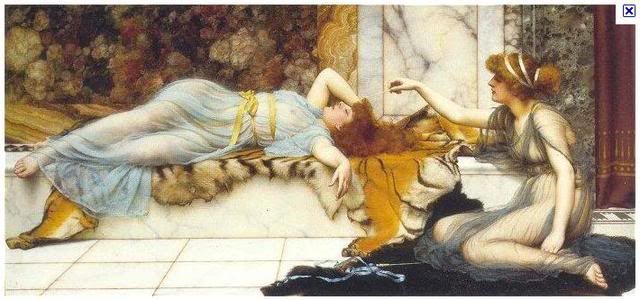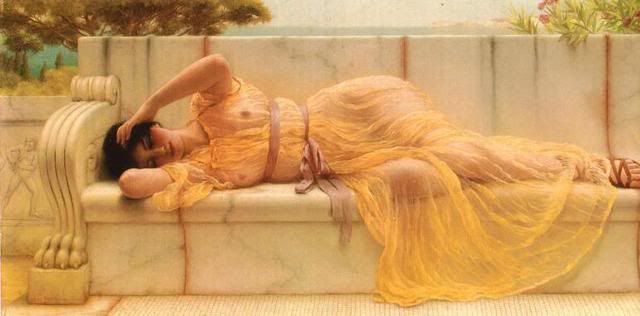 No, his work isn't quite so repetitive, I just like these.