This will forever be one of my favorite editorials ever. Harper's Bazaar, March 2009, with Angela Lindvall.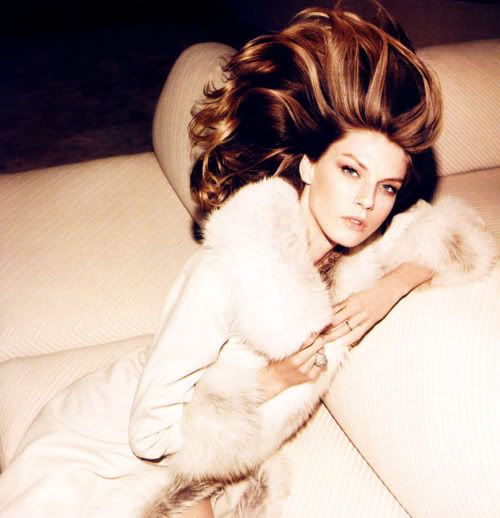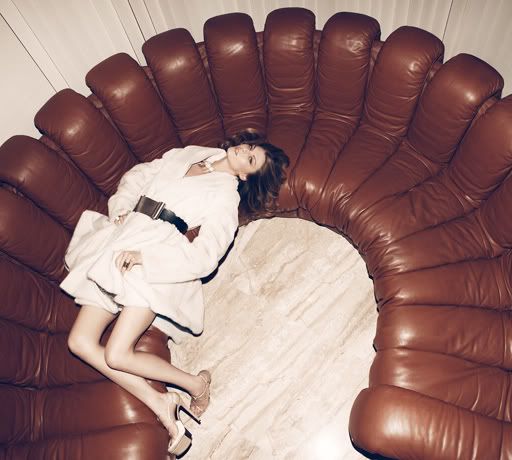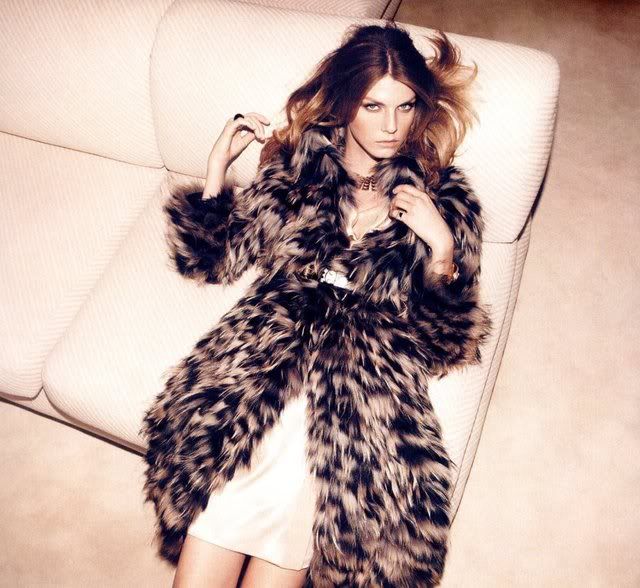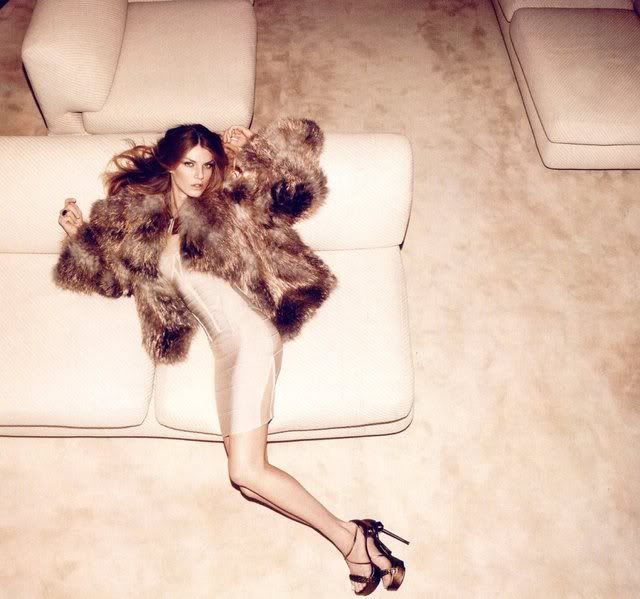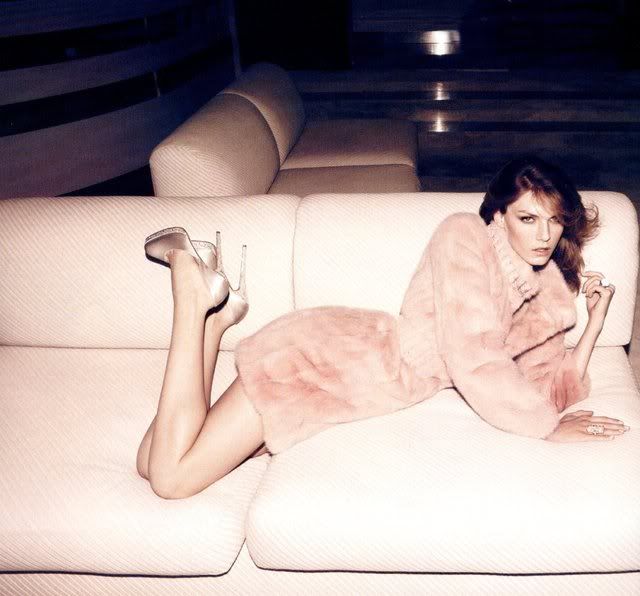 I will always wear fur. Don't like it? We didn't get this far naked, sweetheart.
The colors, the luxury, the glamor, the satin heels and big pink rock on her finger. Yum yum. It's simple and looks good enough to eat.