Something I've noticed about bloggers these days... DO YOU REALLY WEAR LIPSTICK AND J. CAMPBELLS EVERYDAY? To the bank? To the pharmacy? To buy milk?
I mean, if you do, more power to you.
My dream used to be driving around in a white Landrover, wearing expensive lingerie and a fur coat. With my exotic parrot riding shotgun. Now I'm lucky to walk out of the house wearing something I didn't wear the day before.
So, to adapt a well-loved meme:
EXPECTATIONS: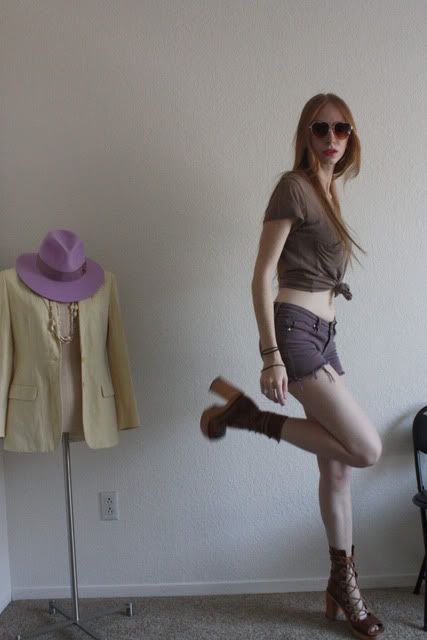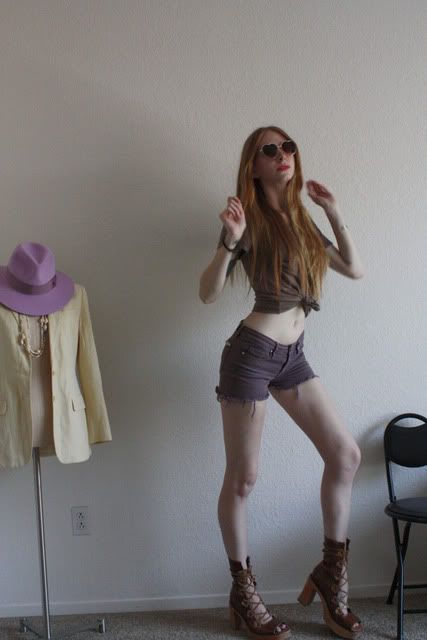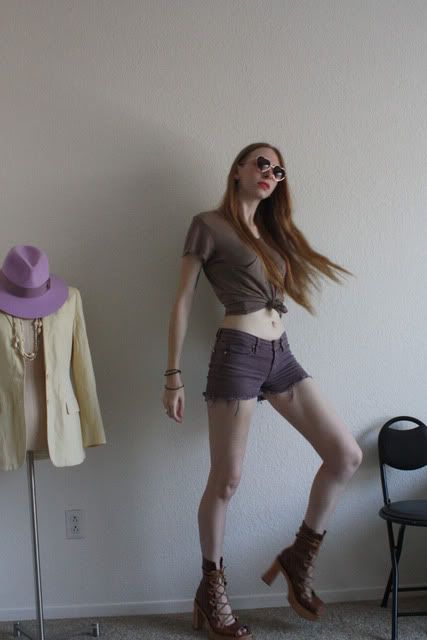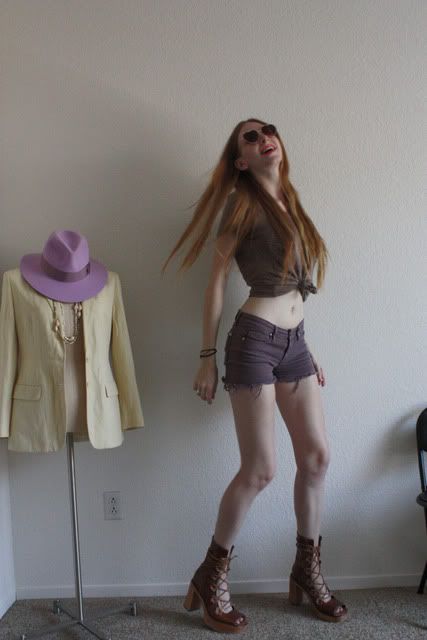 Boots, Etsy; shorts, Blank denim cutoffs; shirt, Buffalo Exchange; sunnies, vintage shop.
REALITY: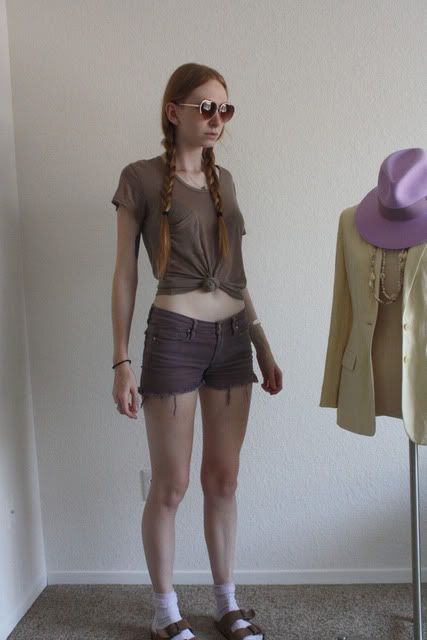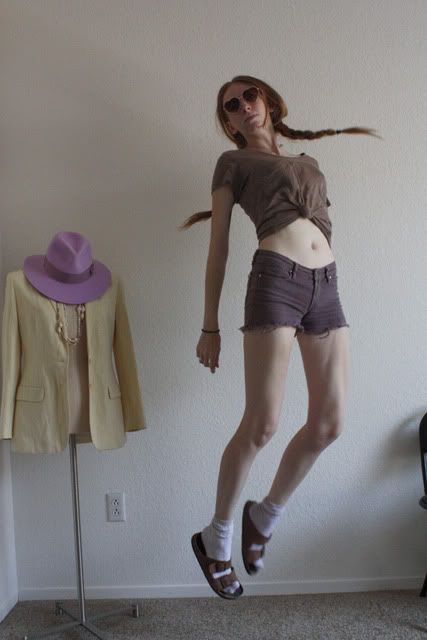 Birkenstocks and socks.
I dress for comfort and I look like a bum more often than not. That's because The Dude is my style icon.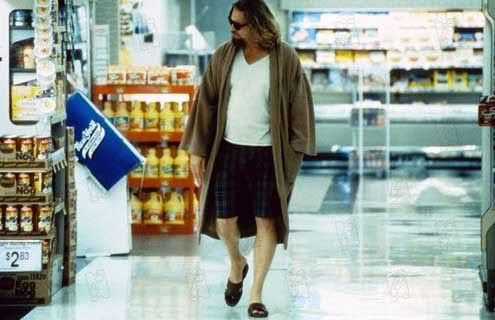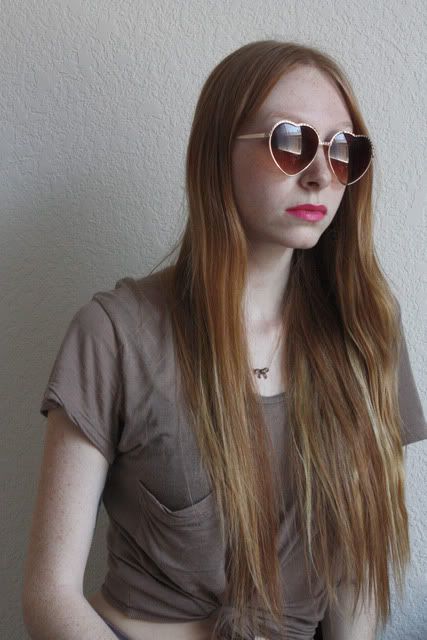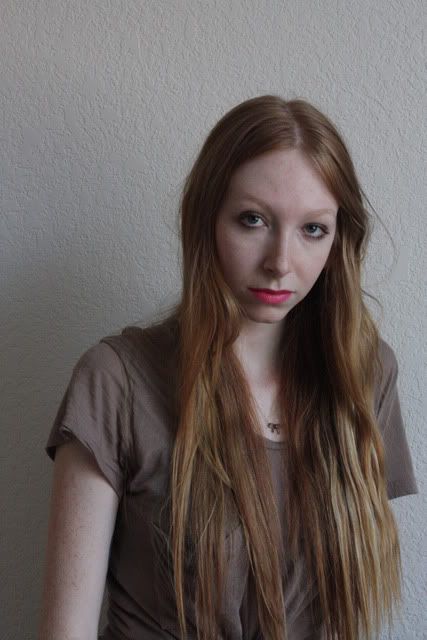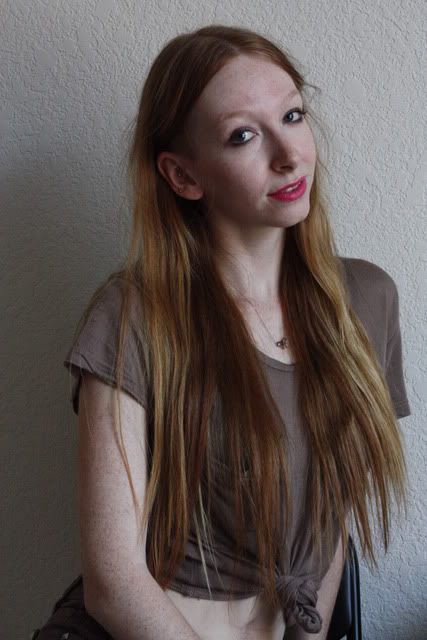 That's just like your opinion, man