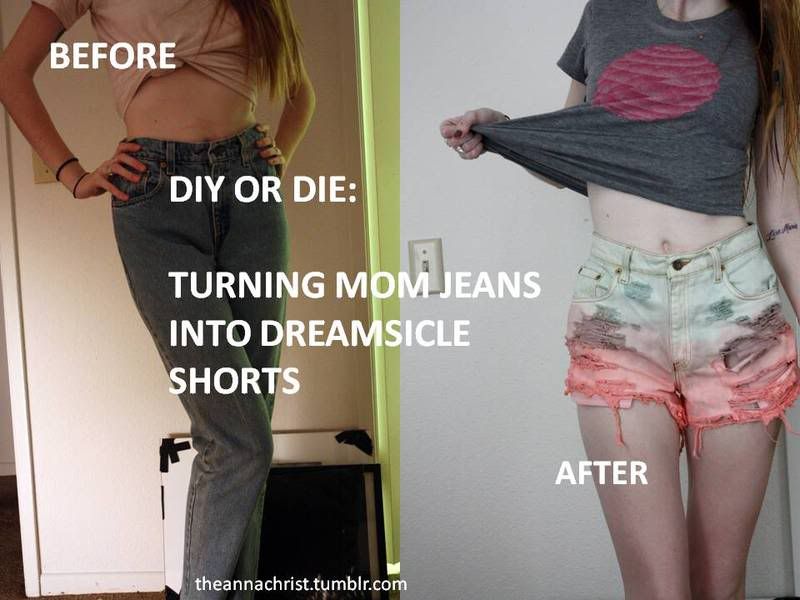 I recently developed an obcession with dip-dyed, ultra destroyed shorts. Because a.) shorts are my favorite article of clothing, b.) I love anything holey and destroyed, c.) I love Easter pastels. And because I'm a cheap son of a bitch, I figured I'd make my own. Because I believe real fashion is about DIY and sharing with others, here's how to transform a pair of mom jeans into dreamsicle shorts. Of course, if you don't feel up to it, then please, drop me a line via paypal and I will gladly whip you up a pair. :) Much love, The AnnaChrist.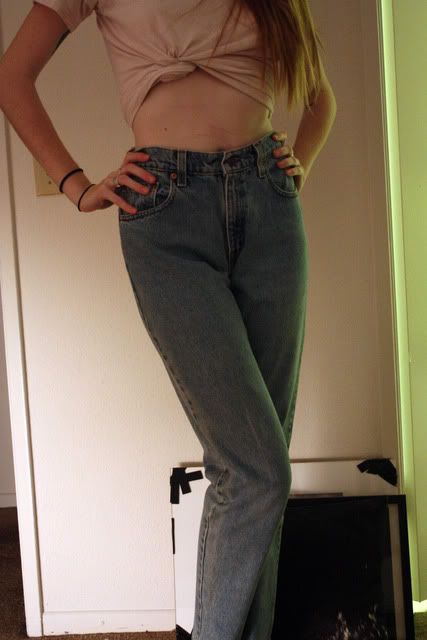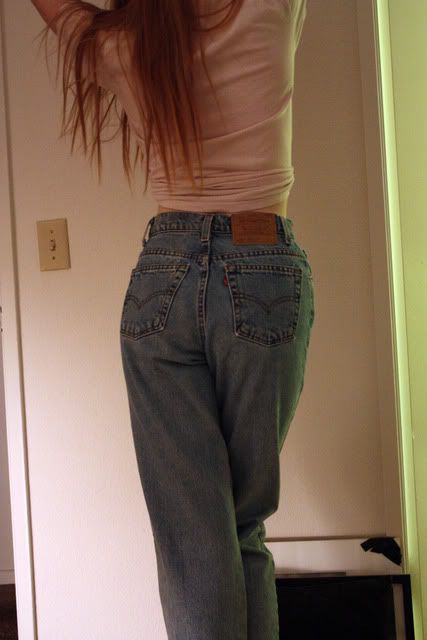 Start with a pair of mom jeans. If it ain't high-waisted, don't bother. High-waisted, high and wasted, these are good things. I prefer Levis 550s. The perfect mom cut. Flatters white girl bottoms and makes waists look teensy. It's got to be heavy-weight denim and 100% cotton. Levis FTW. To give you an idea of fit with 550s, I wear a 5 in them and I'm 120 lbs, 25" waist, 35" hips. Where does one find said Levis? The pair in this tutorial was bought on Ebay for $1.50. That's right, folks. A buck fitty. But I've paid up to $15 for a pair before.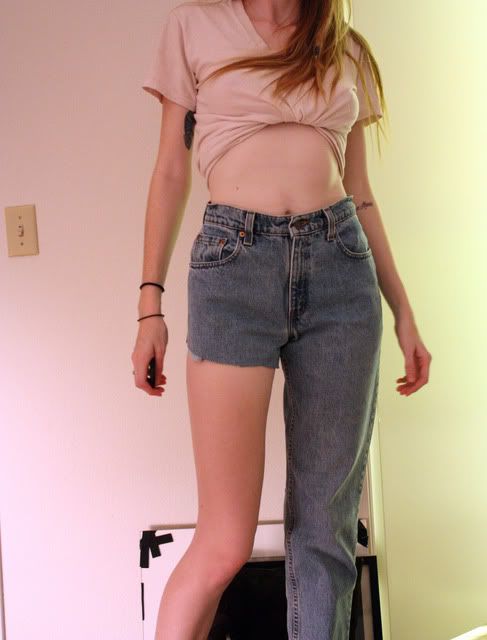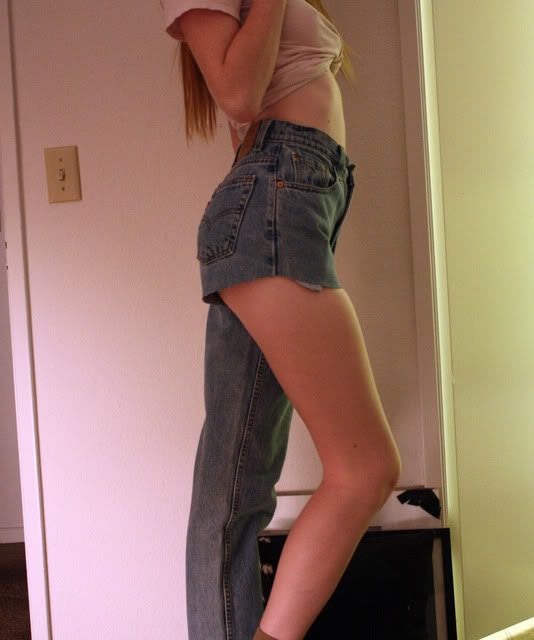 Cut em. High on the thigh, reasonable in the inseam. Gives em good shape. Don't cut too short at first. You can always go shorter later, not longer...
Shred. I use the unsafe method of a blade while wearing the shorts, and holding the fabric taut away from my body. A bunch of horizontal slashes do the trick. When you wash them later, your clean slices will turn into glorious, shreddy destroyed holes.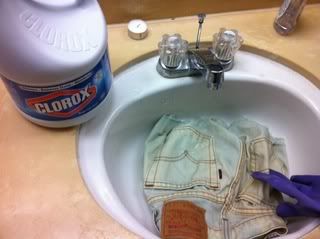 Bleach. Get a bucket, or fill a sink with straight bleach. Add shorts. Wait. If you soak them in bleach and let them sit in the sun, it quickens the process. Rinse. This is usually when I chuck them in the wash (I then let air-dry). This is when the slashes get glorious.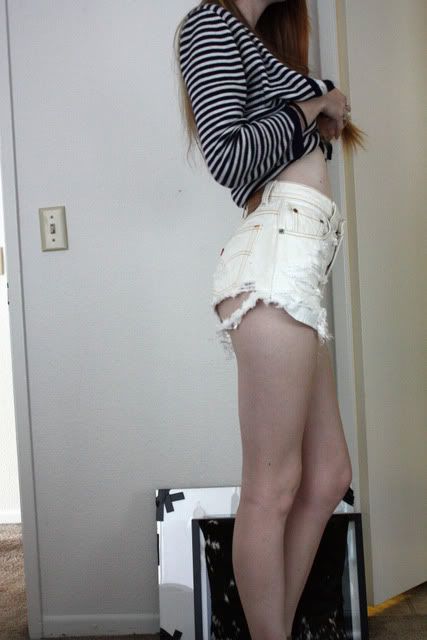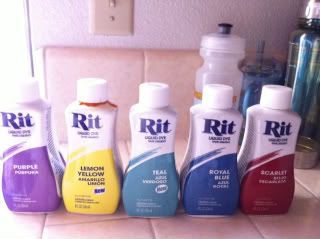 Dip dye. Fill a bucket with hot, hot water from the tap. Add RIT liquid dye (it's my fav) and dip the wet shorts. Start with wet shorts because it absorbs the dye into the fiber better. Mix colors to achieve desired effects and dilute with water for opaque to pastel. Get creative with your colors!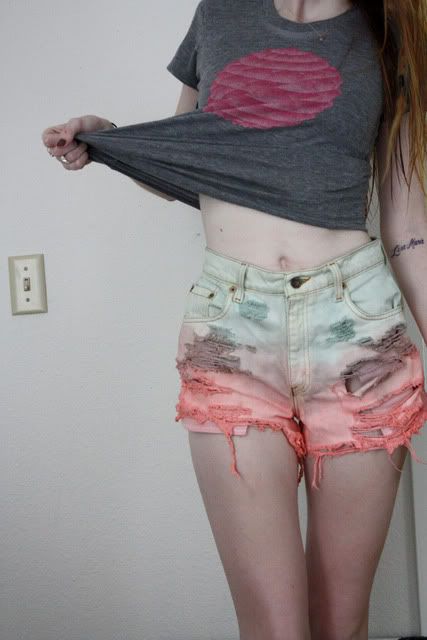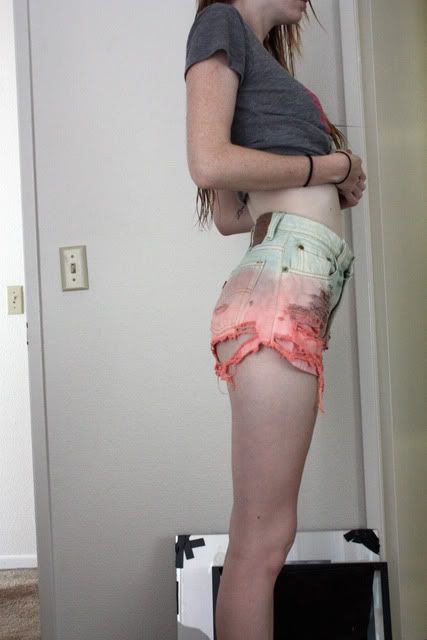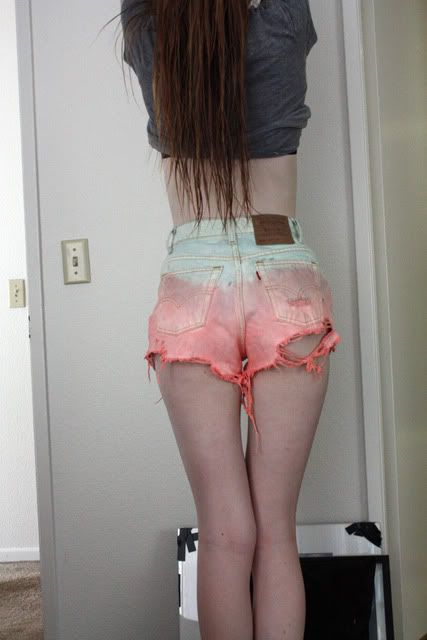 Then rinse, let air-dry and boom. Dreamsicle shorts. Here's some others I've done.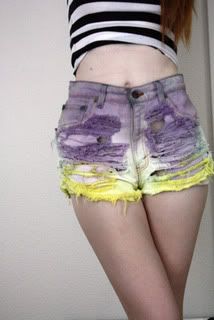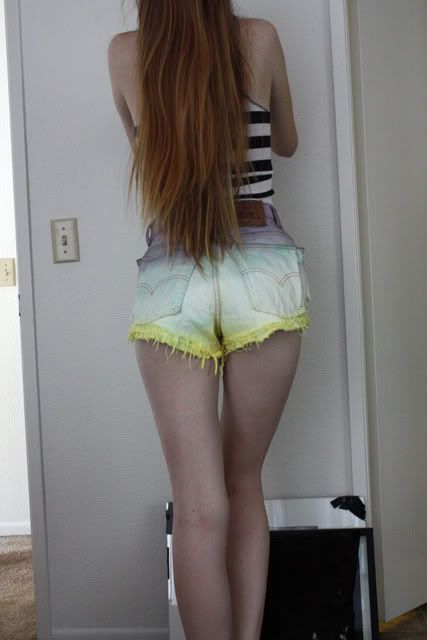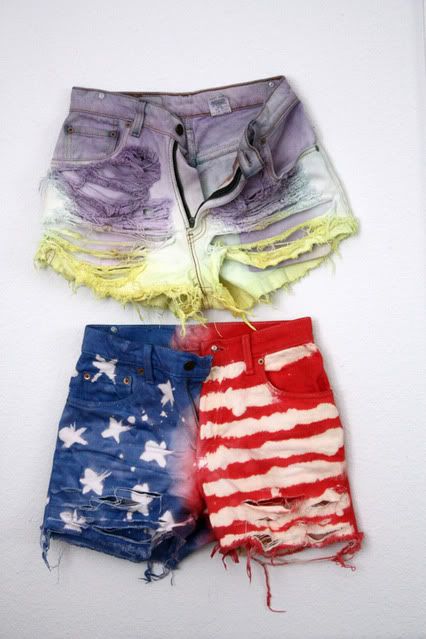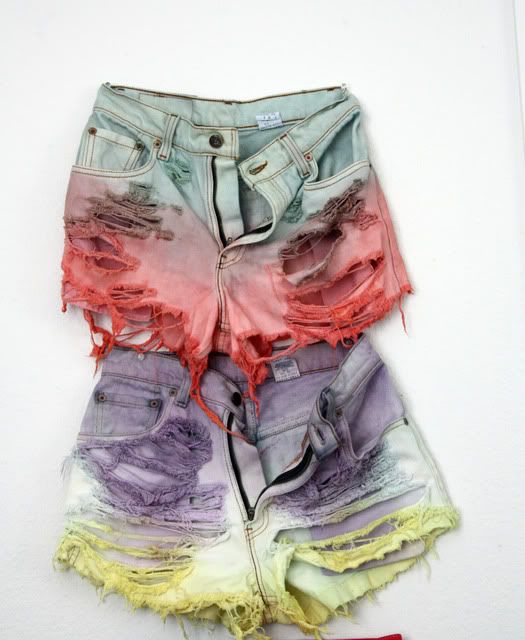 Pair with a crop top and Doc Martens. :)