Recent acquisitions, IN ACTION! It was 96 degrees here in San Diego yesterday (and I thought it was Fall already!) and me and my girlfriends walked down the street to have tapas for lunch and this is what I wore.
Because y'know, I don't always dress super over-the-top amazing. That's just for your bloggy enjoyment. I'm usually pretty dressed down.
Oh and my photographer, Molly Jean, is on vacation so it's BACK TO SELF TIMER! ;) I know you love my cheeseball self shooter antics.
And yes, to answer your questions, that is a cowhide hanging on my wall. How many times do I gotta tell you how much I love dead animals!?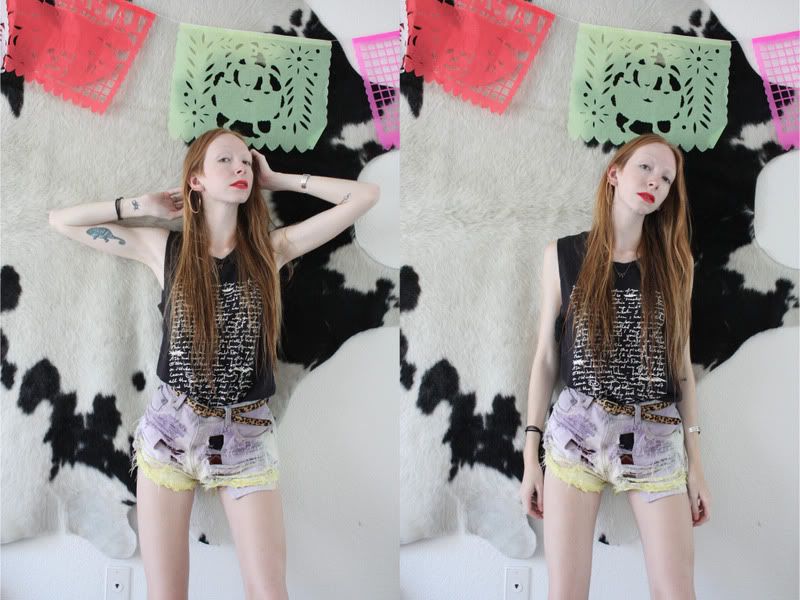 Shirt// H&M
Shorts// my own
DIY Dreamsicle Shorts
Ponyhair Leopard Belt// Target
Ghetto Hoop Earring// Roberta Chiarelli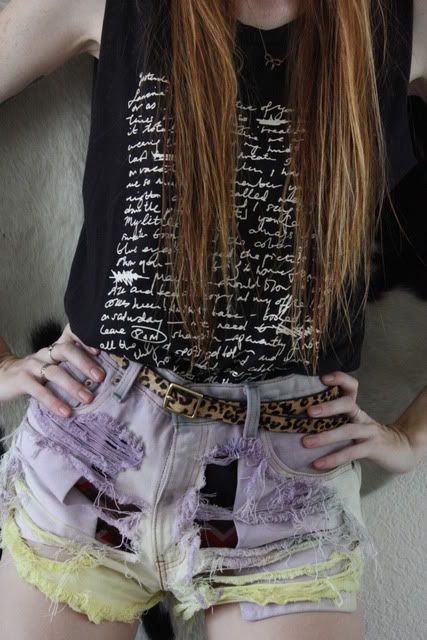 I was playing around with makeup and tried the whole bleached eyebrows, NO eye makeup, red lip combo. I feel like such an alien.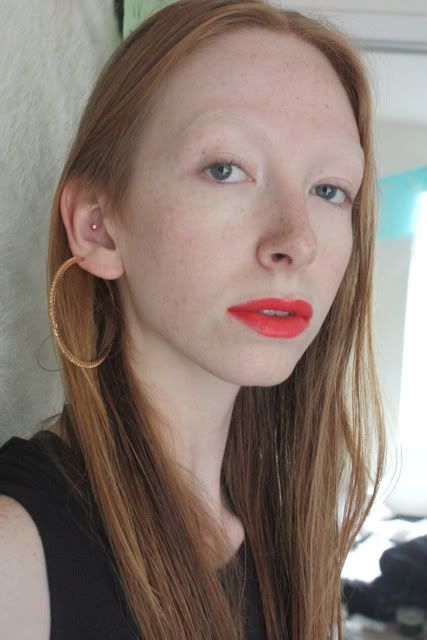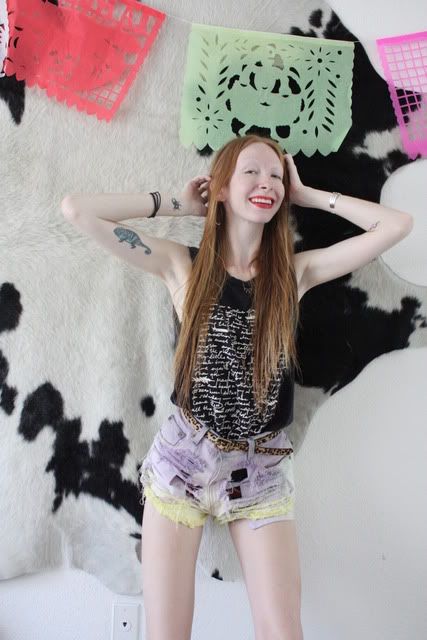 The End.
And I'm sure you release a huge sigh of relief-- MAN, I'M GLAD THAT'S OVER-- I can't wait til her photographer is back and we get to see REAL pictures. Sheesh.