It all began with a pair of pants that stole my heart, yet I could not afford. (Story of my life, am I right?)
vintage, Etsy, $180, available
here
.
If you buy them, please do them justice, make outfit posts about them everyday, lay them in a shrine while you sleep and send me the photos so that I may dreamily gaze upon them.
Here's the pair I could afford: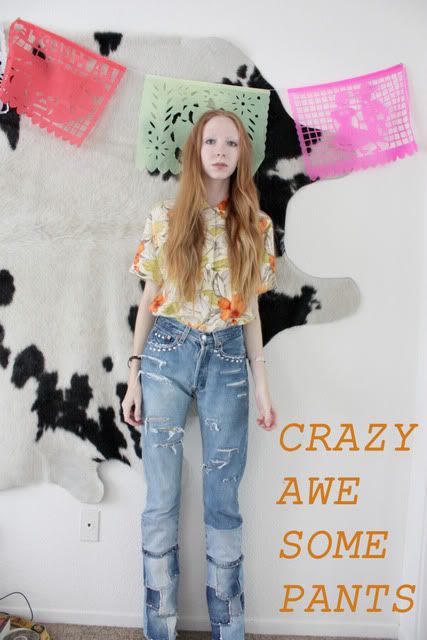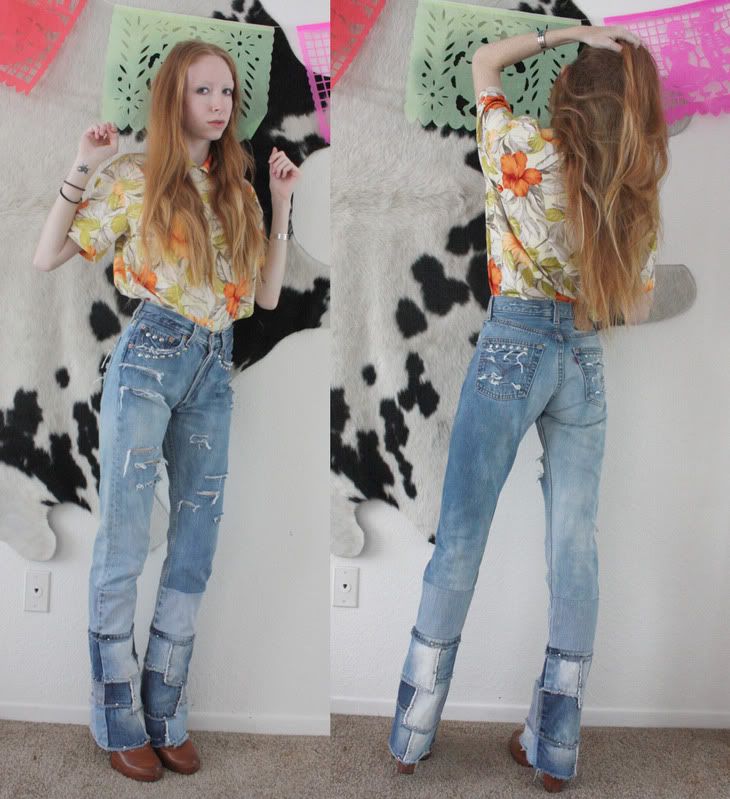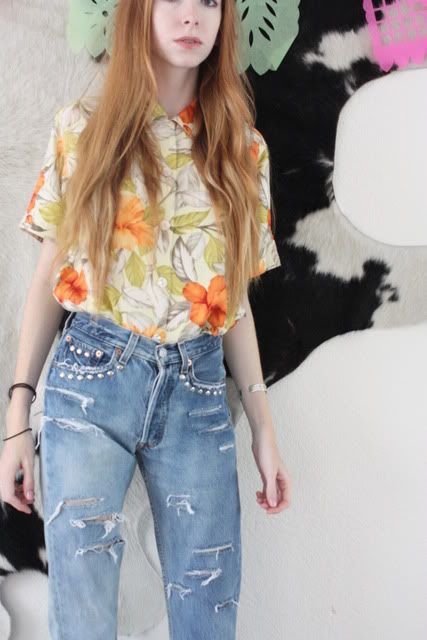 Upcycled vintage buttonfly Levi 501s.
Gypsy's Treasure Cove
is such a pro at dip-dying and studding shorts and making awesome upcycled jeans. And who'dathunk I could find a pair so awesome in my size?? And oh so affordable.
And here's the pair I'm DIYing myself! This is only a sneak peak at the pair of thrifted Guess jeans that I'm hand painting Hawaiian print on... HAH and you thought this Hawaiian print thing was a passing fancy! Oh no, it still tickles my FANCY alright.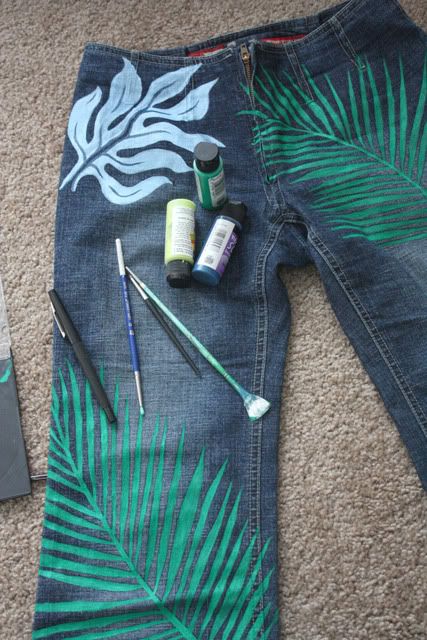 Slow going, but I'll get there eventually. And then eat a pineapple or sip a Mai Tai or something.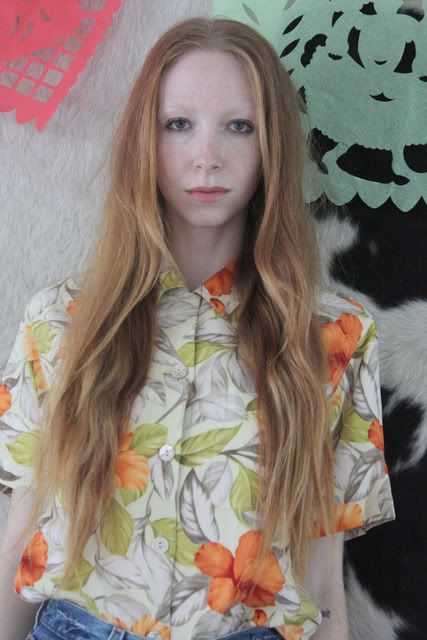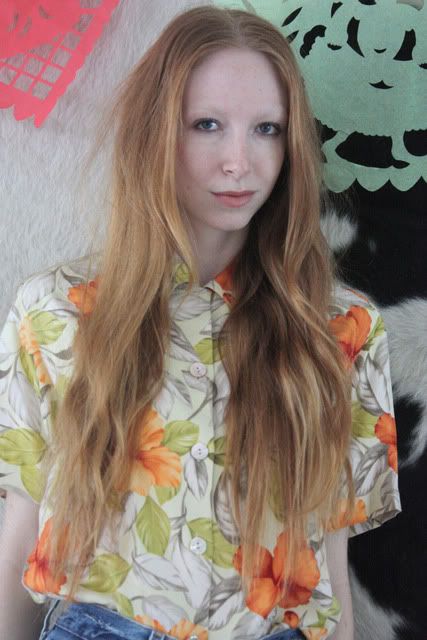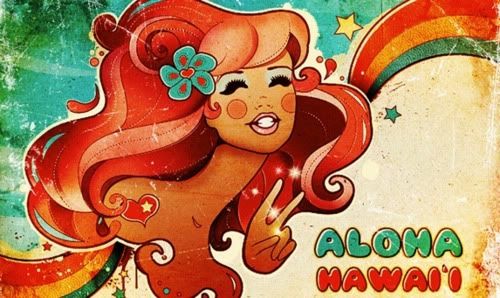 image via tumblr