Hair and makeup got started around 5:30AM and what talent I was working with! I was in Dallas, Texas, and my makeup artist Laura Neely, a MAC specialist, was talking about working with Dallas-native supermodel Ali Michaels! And I got to keep the MAC cremesheen lipgloss... can you say swaggg?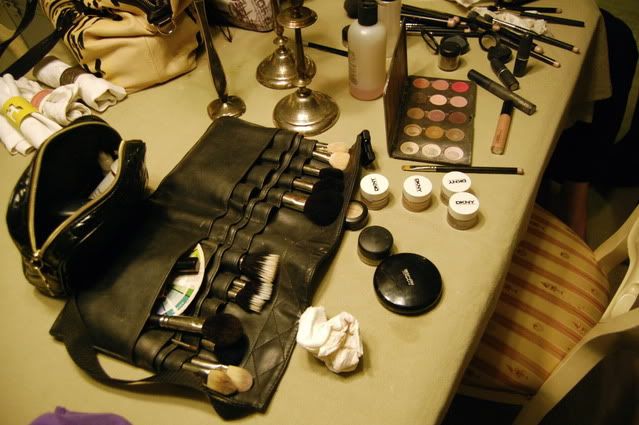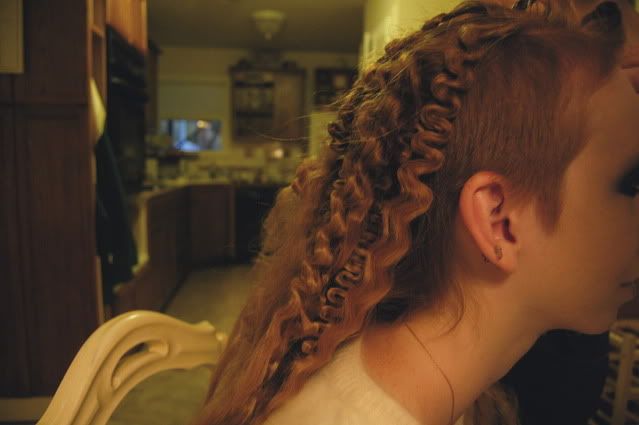 Rachel Andring, the hair, was making ART outta my head!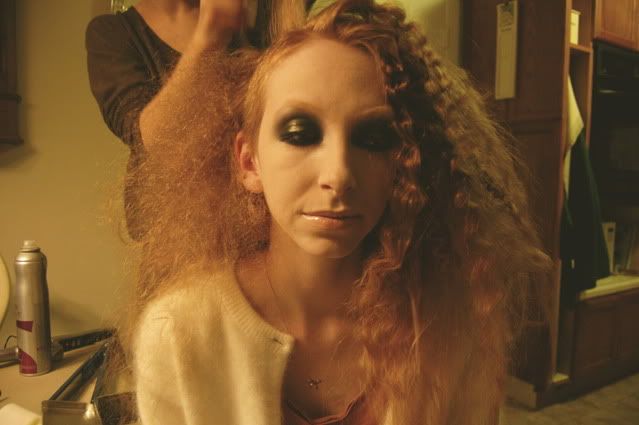 Wearing my favorite fuzzy vintage angora cardigan.
And now for some outtakes! If these are the photos that didn't make the cut, you can imagine how good this spread is going to look in a magazine.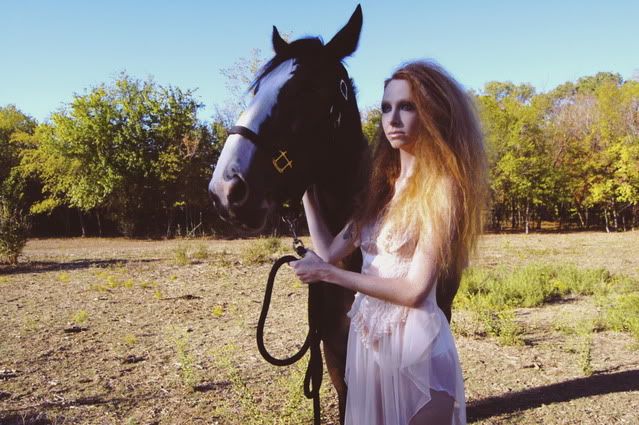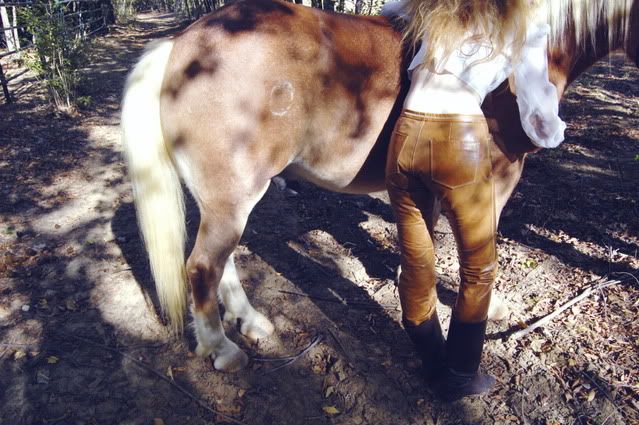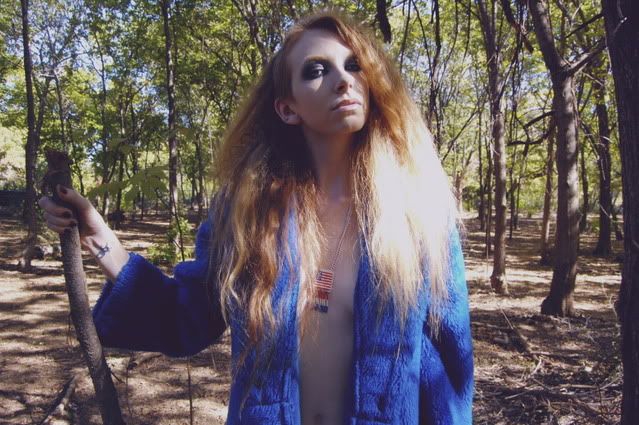 That's all for now, folks! Don't want to ruin the surprise for when these go glossy! Again, thank you to everyone involved, especially the horse owners, animal handlers and the horses themselves! They were all stellar!