It is the nature of the blogger to make periodic posts showcasing "recent acquisitions". So here it is. Just that.
These are things I've acquired recently that keep me caffeinated, mouisterized, sparkly and happy.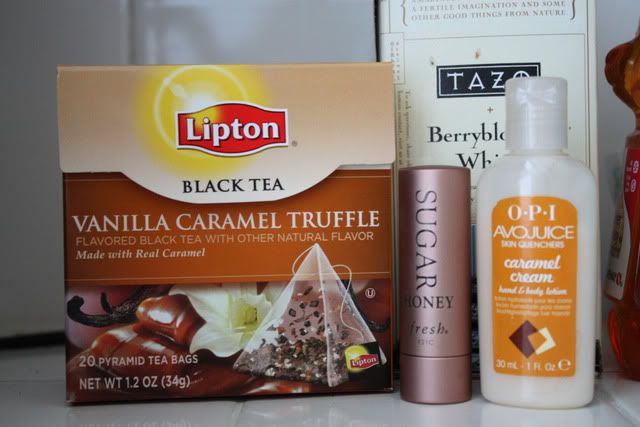 From left to right:
1. Lipton Vanilla Caramel Truffle Black Tea- WOW. SO DELICIOUS. And caffeine and antioxidants-- BUT MOSTLY DELICIOUS.
2. Fresh Sugar Lip Conditioner in Honey- Yes, I know, I'd heard a million times that it's the be all end all of tinted lip balm but at $22.50, I had my reservations. FUCK THAT THIS STUFF IS THE SHIT I'LL NEVER BE ABLE TO USE ANYTHING ELSE EVER AGAIN.
3. OPI Avojuice in Caramel Cream- cold weather makes dry hands, avojuice makes soft hands. And the scent is overpoweringly yummy.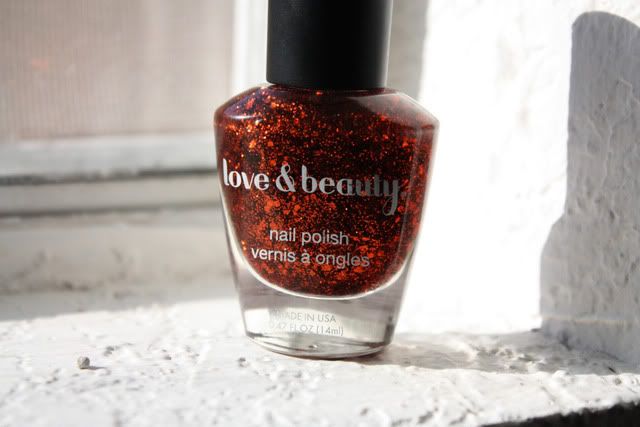 ORANGE GLITTER. Enough said. From F21, $2.50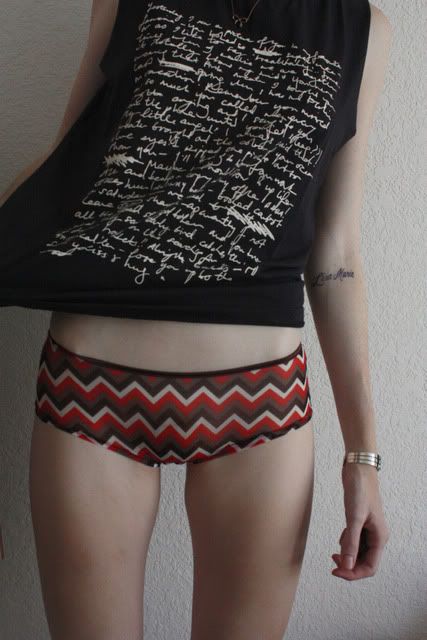 From H&M: tank top, $5; unmentionables, $3.
AND NOW, the grand finale! So you know that ghetto hoop I'm dying for? Well I STILL HAVEN'T RUSTLED UP 5K. Surprise, surprise. But I found a beautiful pair at
Max and Chloe
by Roberta Chiarelli for $48. That'll do, pig, that'll do.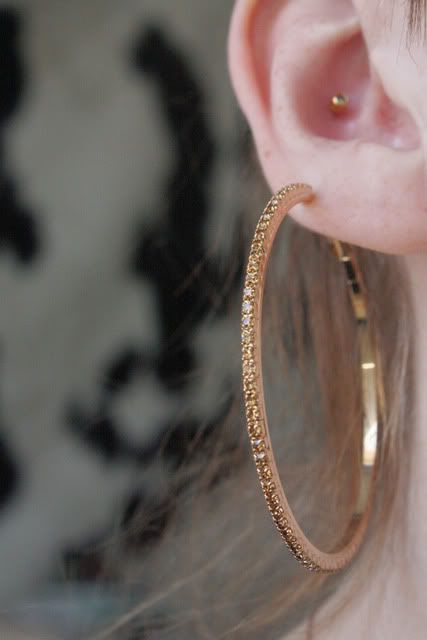 They're yellow gold with pave butterscotch topaz.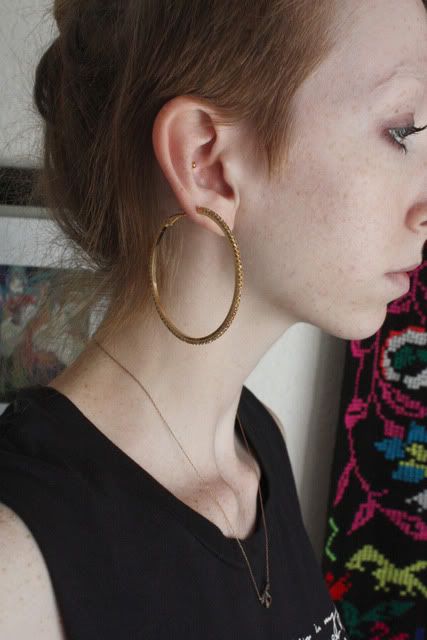 Ghetto hoop, bleached eyebrows, Fresh Sugar Honey lip. Win win win.