EXTRA, EXTRA, READ ALL ABOUT IT! One week ago, the shoot I styled went glossy in Zeum Magazine and here I am to report on it.
Table of Contents:
1. America Girl -- the full spread
2. More on the "Fuck Yeah, America" shorts
3. A sneak peek into Zeum Mag issue 2!
Photographer// JESSICA CHAVEZ
Model// HALEY BARLETT for Model International Agency
Hair and Makeup// JULIE TAING
Stylist// ANNA-CHRISTINA
BTDUBS Anna-Christina is ME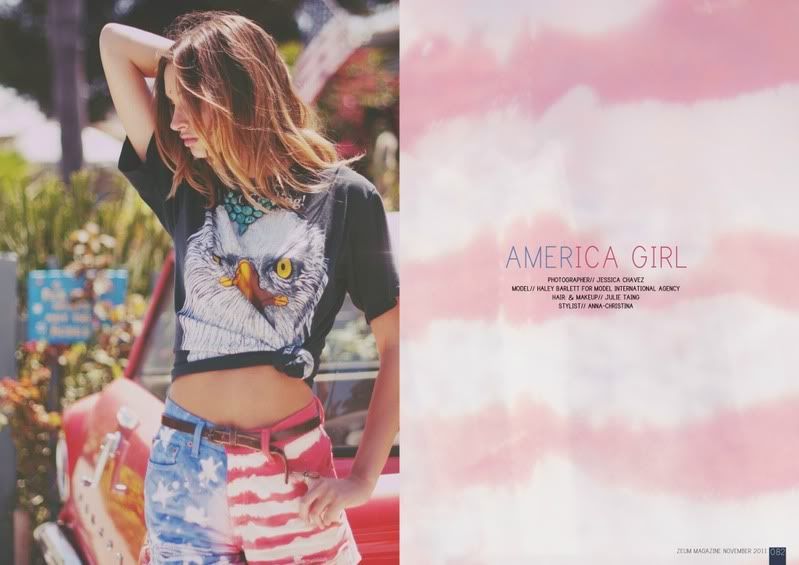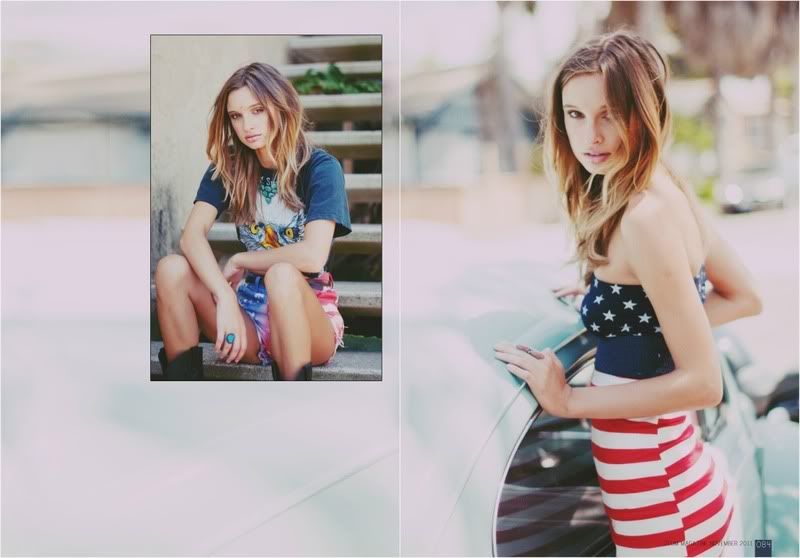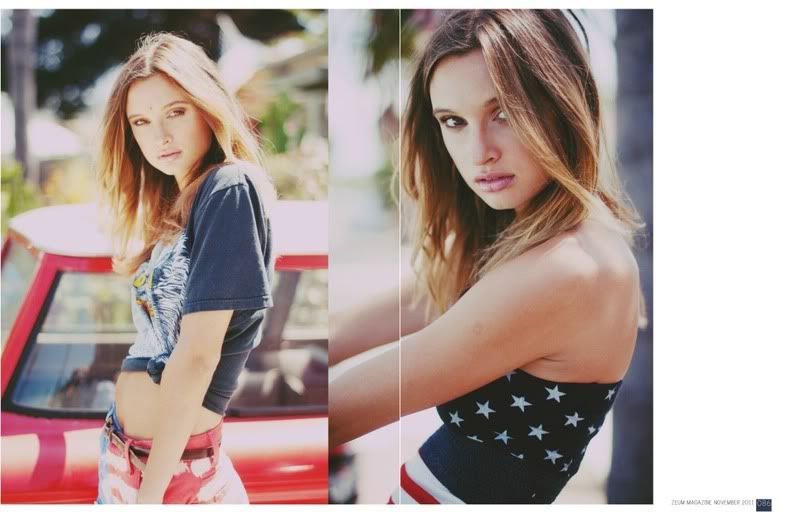 Do y'all recognize these clothes? You should. Because it's kind of straight from my wardrobe. That big chunky turquoise ring was a gift from my sister after our first (and only) fight, that chunky turquoise necklace can be seen
here
and
here
and was a birthday gift from my father years ago.
And I know y'all recognize my DIY Fuck Yeah, America shorts. Seeing as how they've now been immortalized on the tiny, tan body of a gorgeous model in the glossy pages of an excellent underground fashion mag-- I ought to pay them their due.
I tell all in my
dip-dying tutorial here
, but here's the quick and dirty.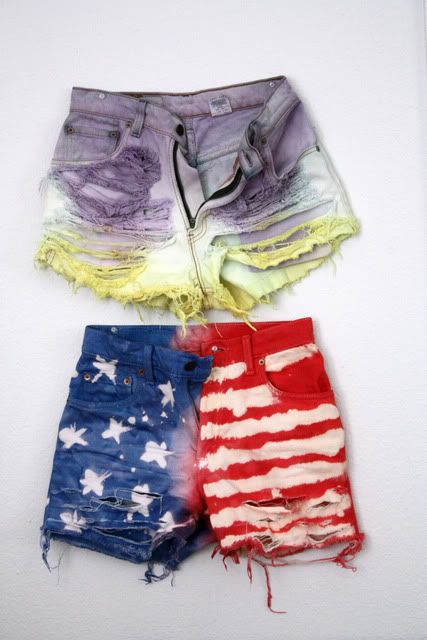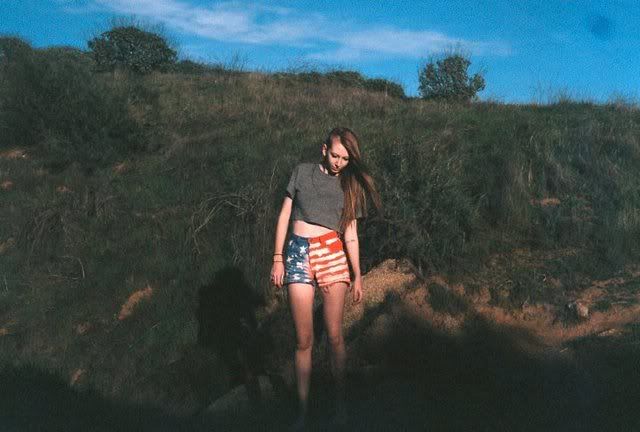 Photo by Lonny James Huff
So there. Now you know all my secrets. And can I just say-- you see how easy it is? I know ALL of you bloggers have fabulous wardrobes. Get on craigslist and model mayhem, find yourself a makeup artist, a photographer and model. Go take photos. Submit to underground, submission-based fashion magazines. Boom. You're a published stylist. Quit sitting in front of the computer drooling over other's work and GO BE CREATIVE, GO COLLABORATE, GO CONTRIBUTE TO THE WORLD OF PRINT. I'm serious. It's that easy and there's so much young, untapped talent out there.
And now for a sneak peek into the rest of the issue of Zeum magazine (this is such a great rag):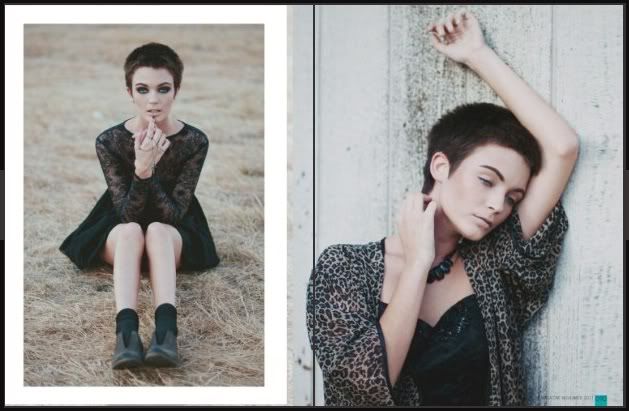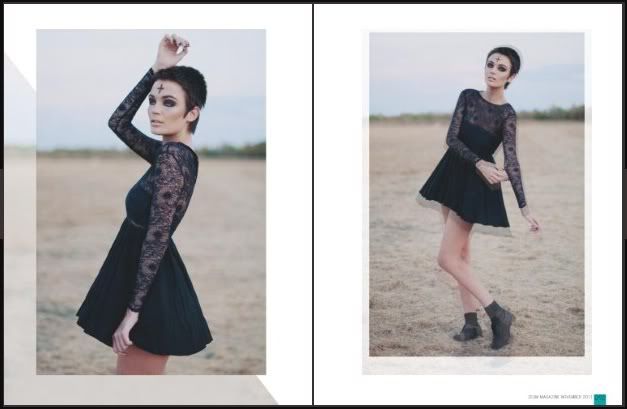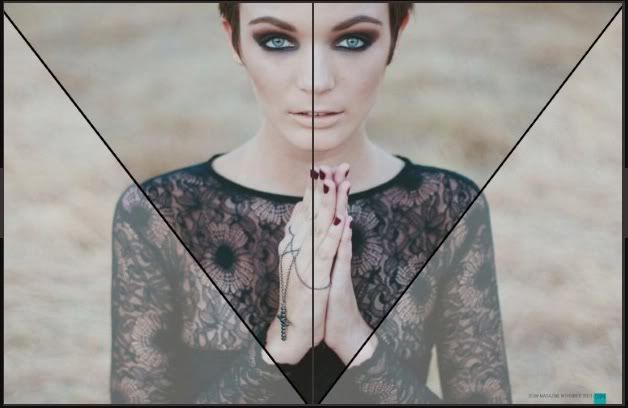 Check out
Zeum Magazine's Website
!
Like
Zeum Magazine on Facebook
and get in the know!
Support underground fashion and young talent and
buy the issue here
, or preview for free!