Keep reading, coming up is a moral dilemma on which I need your sage advice, fashionable bitches.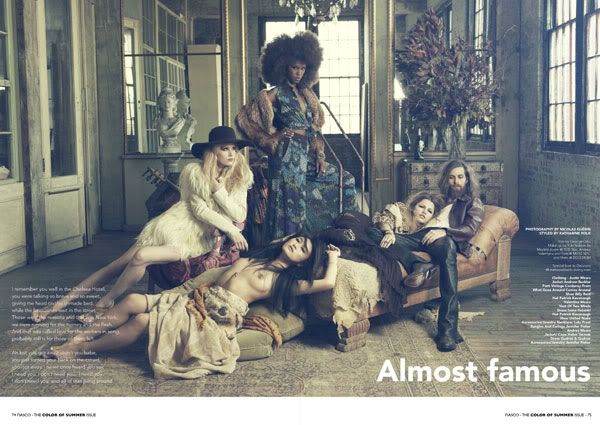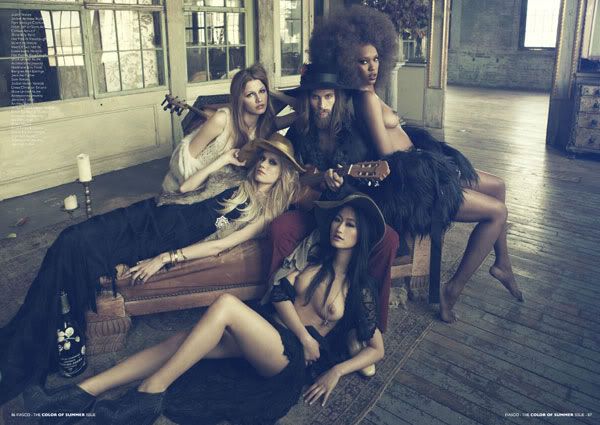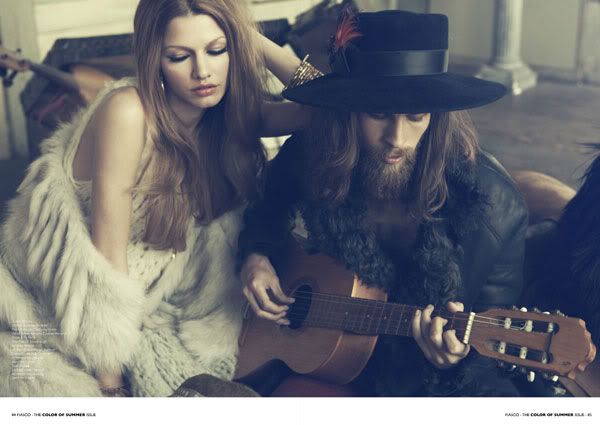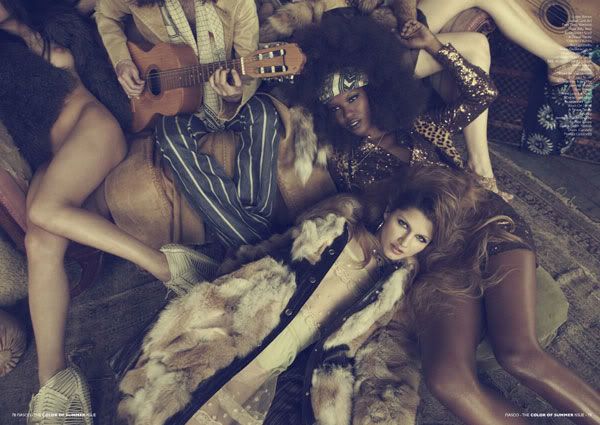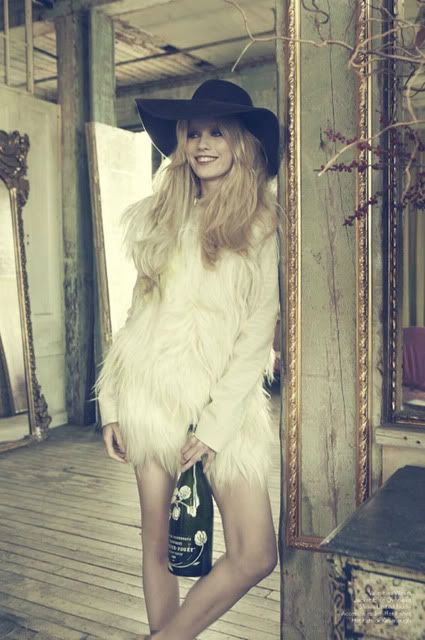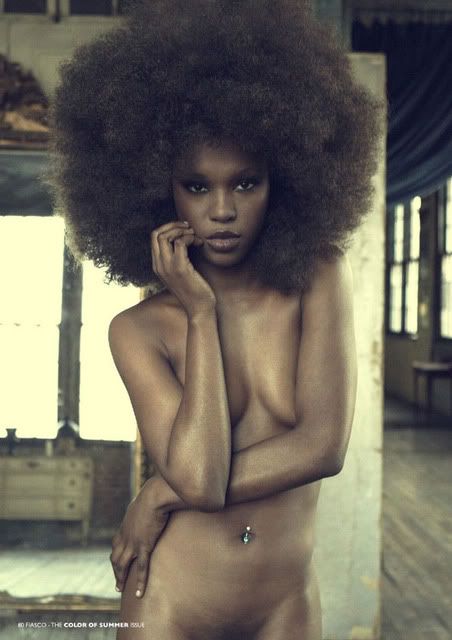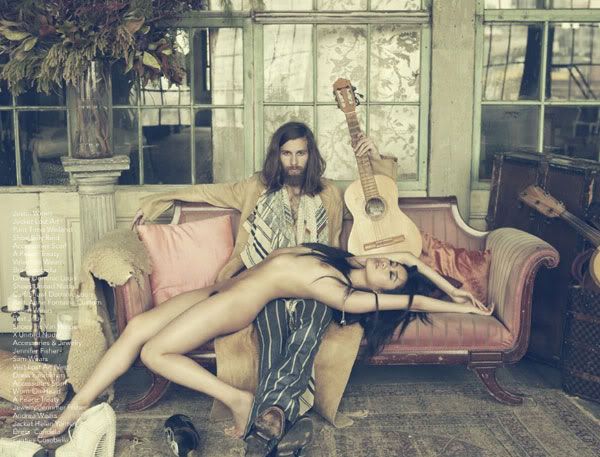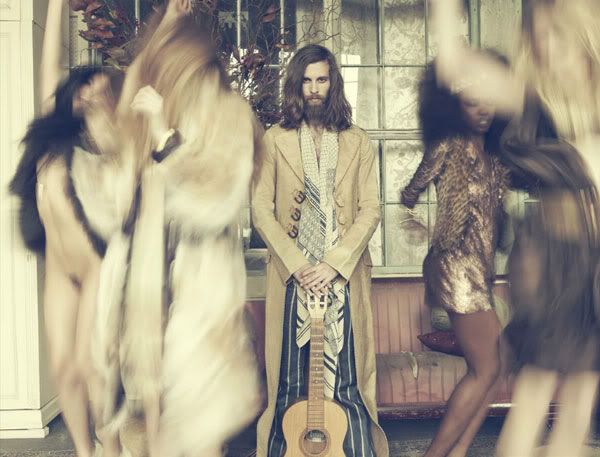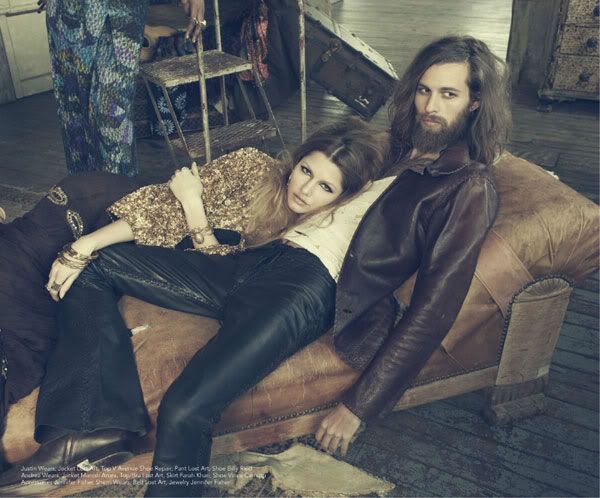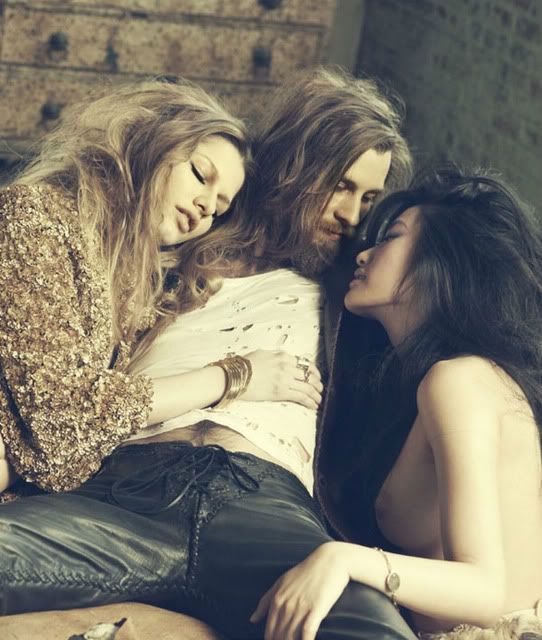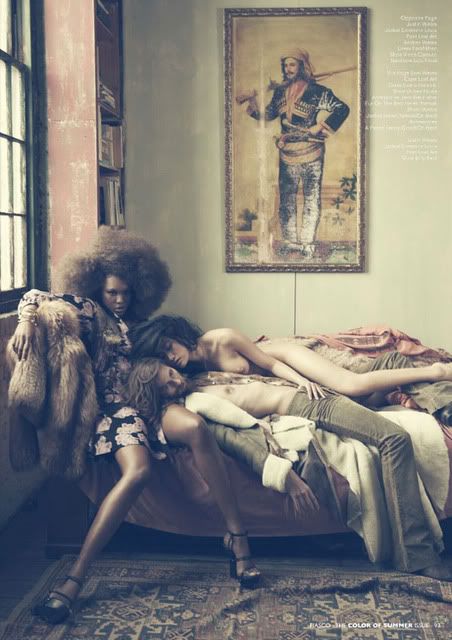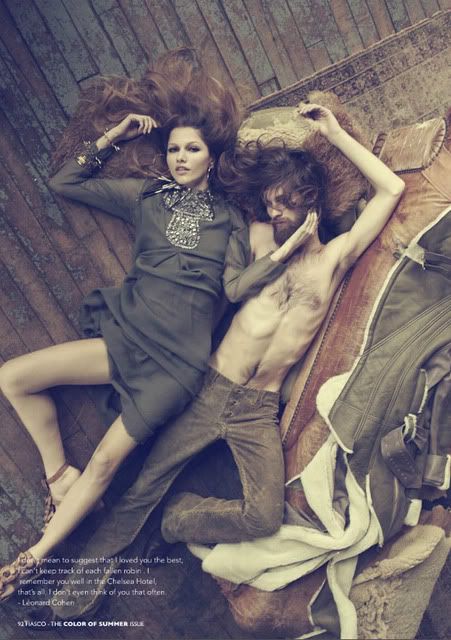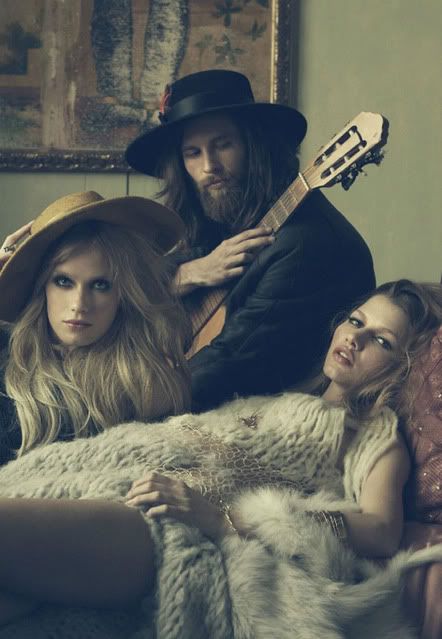 Fiasco Magazine
Did that blow your mind a little, too? So epic. Doesn't he kind of look like Alexander from Edward Sharpe and the Magnetic Zeros? Don't start whistling. Please.
AND NOW FOR MORAL DILEMMA: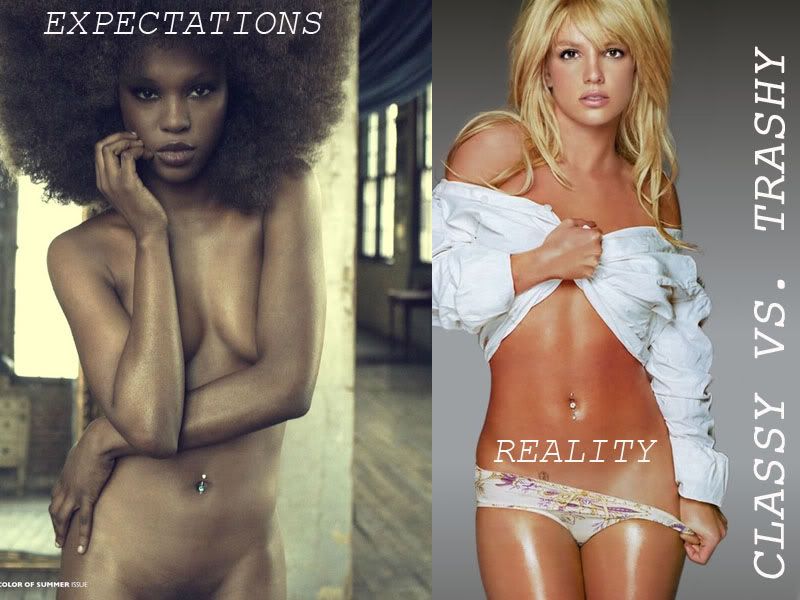 THIS SPREAD MADE ME WANT TO GET MY NAVEL PIERCED. Yes, I know I am TOO OLD (I'm 23) and yes, I know that they are TRASH-TASTIC, but let's also remember this. I am Anna-Christina. I am defined by questionable fashion choices (half-shaved head, hawaiian print, the list goes on). And I love a good challenge. So I accept the challenge of making the navel piercing look awesome, like this gorgy afro chick does.
So uh... I guess there's not really a moral dilemma but I'd still like to hear your thoughts! Not that it'll change my mind...