Viva la Hawaiian print!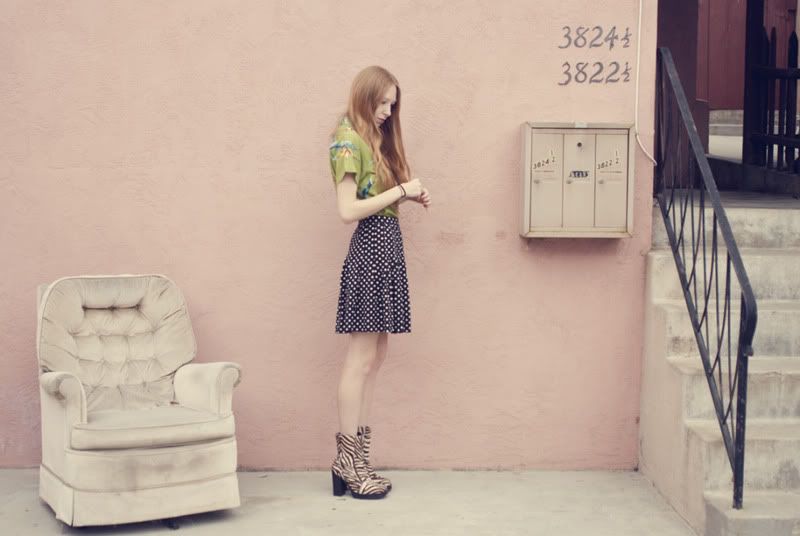 shirt// Tommy Bahama, $10, eBay
skirt// thrifted, $4
zebra print pony hair boots// Steve Madden, eBay
necklace// handmade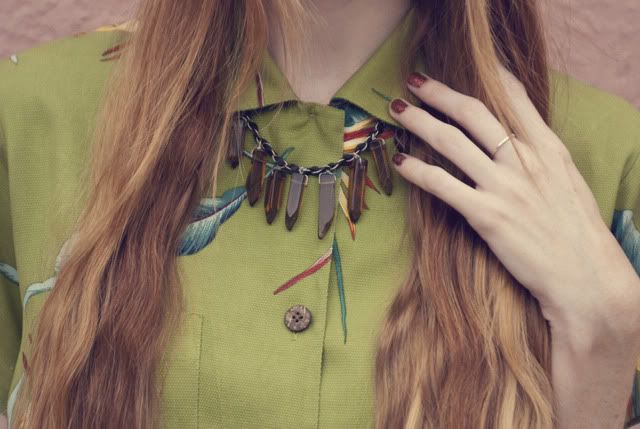 I made that necklace! It's super soft black leather woven through a sterling silver chain with little daggers of smoky quartz hanging. I made it like a couple years ago and never wore it. Until now. And now I can be fierce Hawaiian hobo princess. Ha!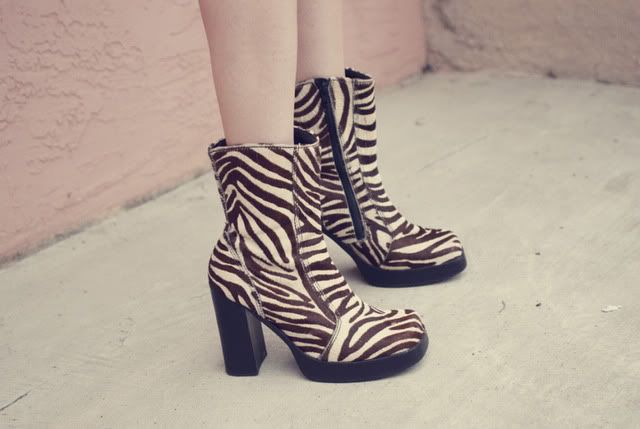 Thank you Steve Madden. Thank you eBay. You complete me.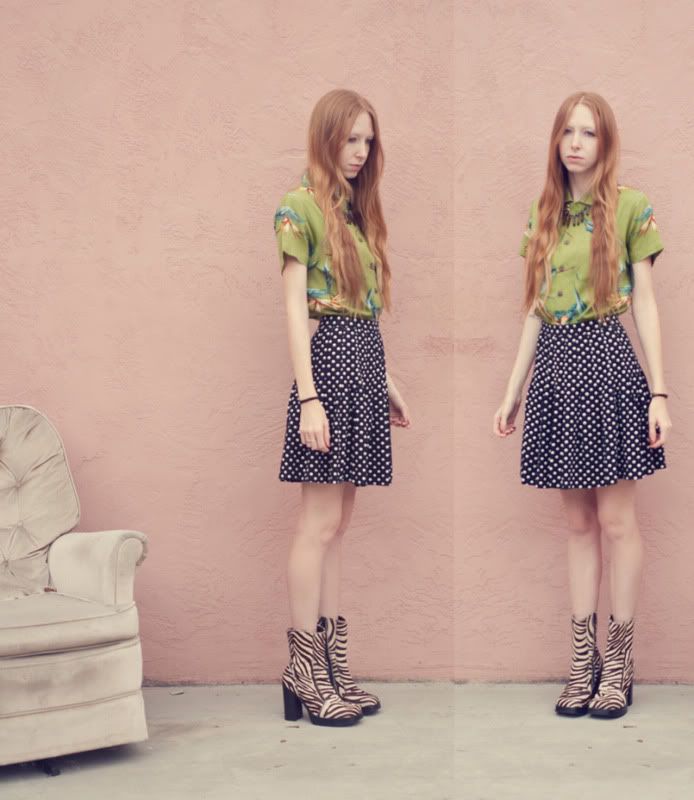 photos by
Molly Jean
Tommy Bahama is not just for old people playing golf. They are so quality, 100% silk, comfy and effortless print on print awesomeness. And the good news? They're dirt cheap on eBay because people think they're uncool.
Pffffffffft.