Palm print inspiration seen at Jil Stuart: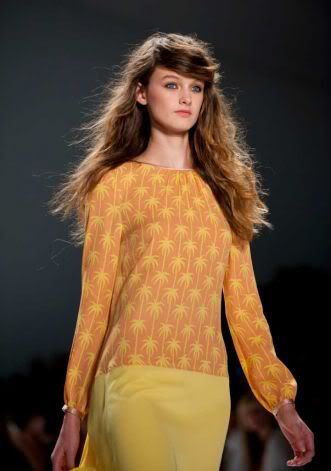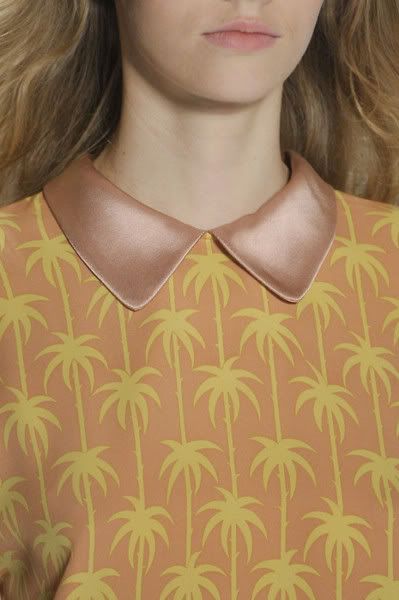 Seen in the Madewell Collection by Alexa Chung, the real inspiration: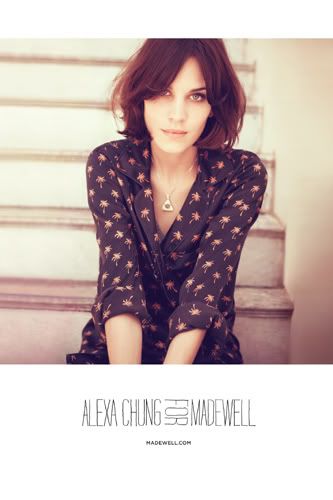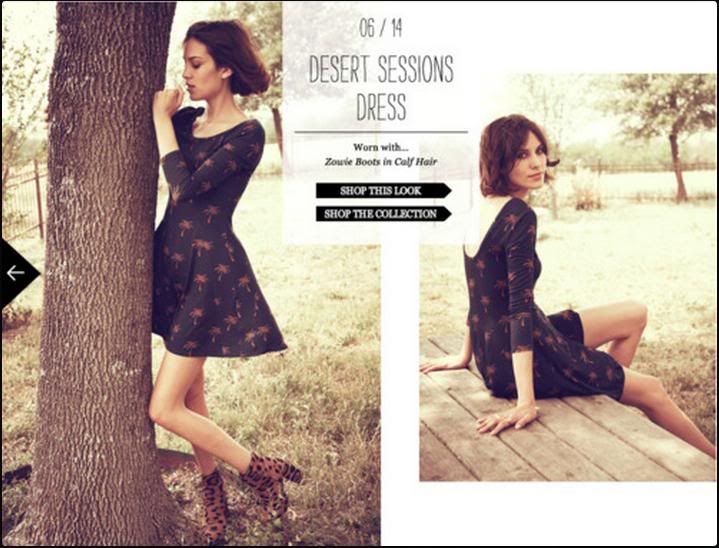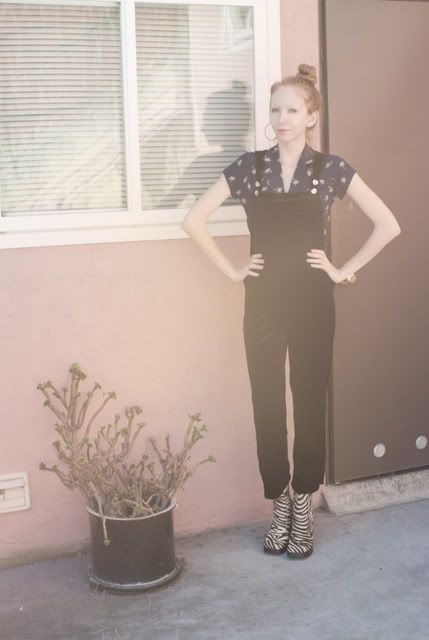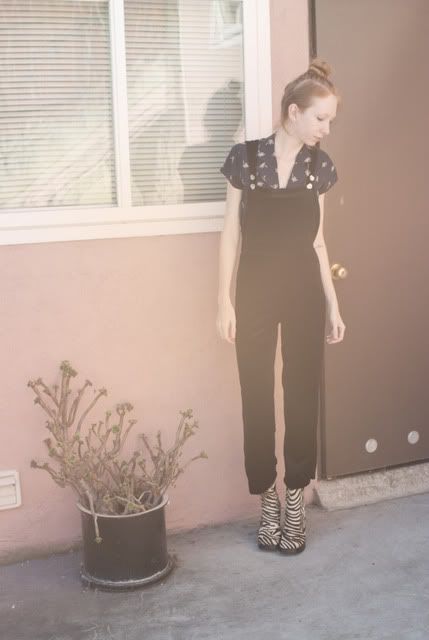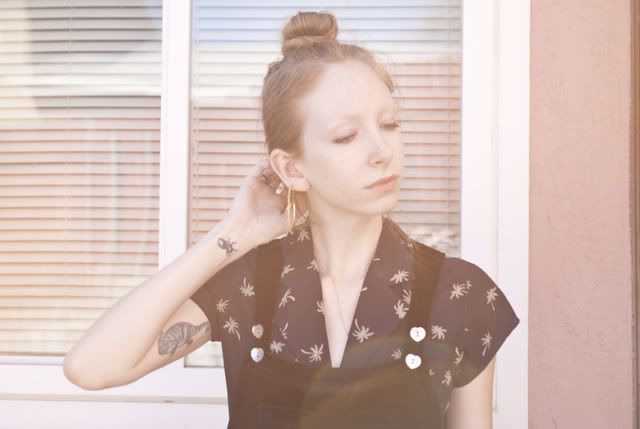 Photos by
Molly Jean
Whereas Alexa did a classy pairing of navy palm print and animal-print pony hair booties, I decided to do a tacky, circa 2001 look instead, by pairing my navy palm print, animal-print pony hair booties with VELVET OVERALLS. But look at the heart-shaped mother of pearl buttons!
Conventional Fashion Rules Broken:
1. Putting navy and black together
2. Wearing overalls
We know I don't do classy well.
Silk palm print shirt// eBay, $6
Velvet overalls// thrifted, $3
Steve Madden Zebra Booties// eBay