I was recently back home in Texas for a wedding and got the unique and amazing opportunity to meet Kai, the style blogger behind
TEXTURE
! I have had a massive blog crush (and mean hair envy) on her for a while now and she messaged me with "Sooo I have this idea."
She wants to start a project that solves the problem of "Man, so I'm at the thrift store and there was this WICKED AWESOME MIND BLOWING item and it was (just not for me) or (not my size)". She wants to start kind of an exchange program with other bloggers, send them these odd finds and see how they style them! And I'm numero uno! Read her description of the project,
here
, it's quite brilliant.
We hit a thrift store together in Arlington, Texas, and both hit jackpot. (You'll see the haul gradually filter into upcoming outfit posts.) And as part of her project, she gave me 3 items: a bolo tie (yee haw!), an amazing pair of sunnies and The Aztec Jacket.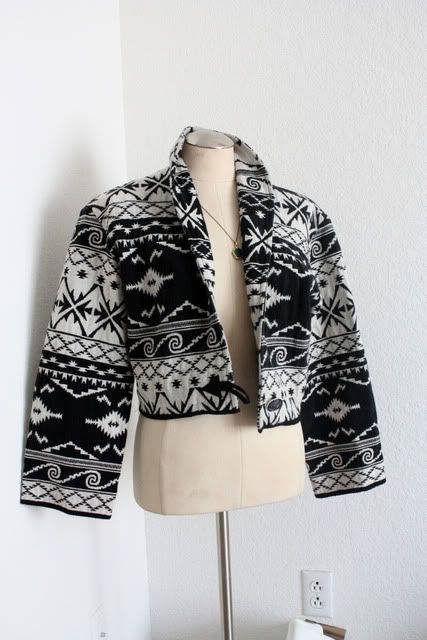 And while thinking of the various ways I could style this jacket, I ran across this editorial: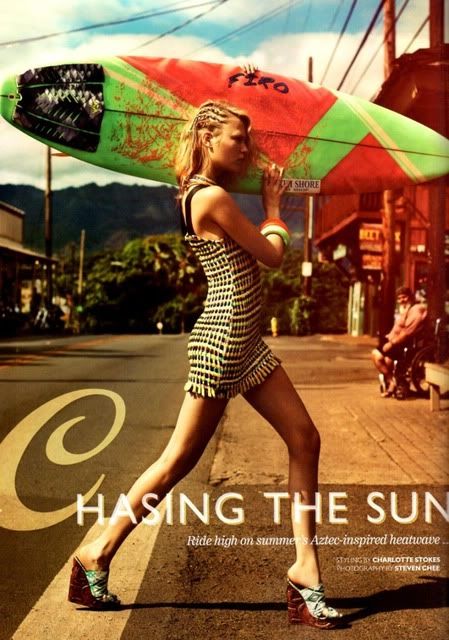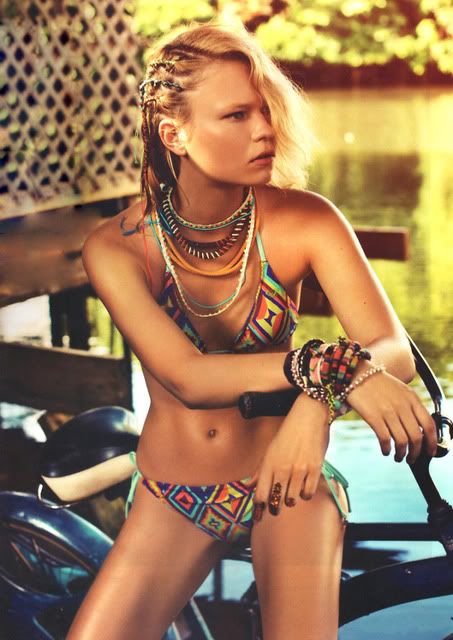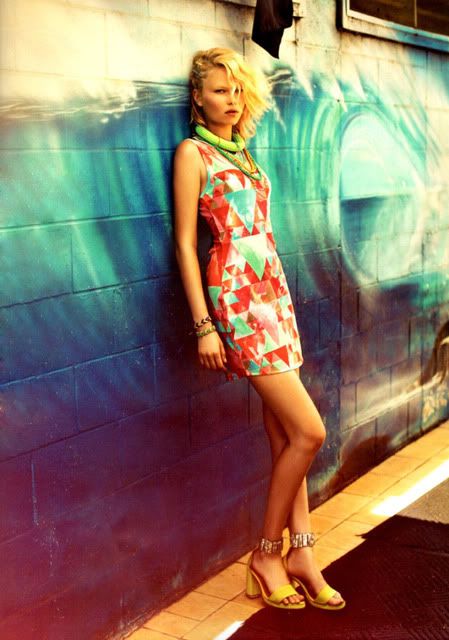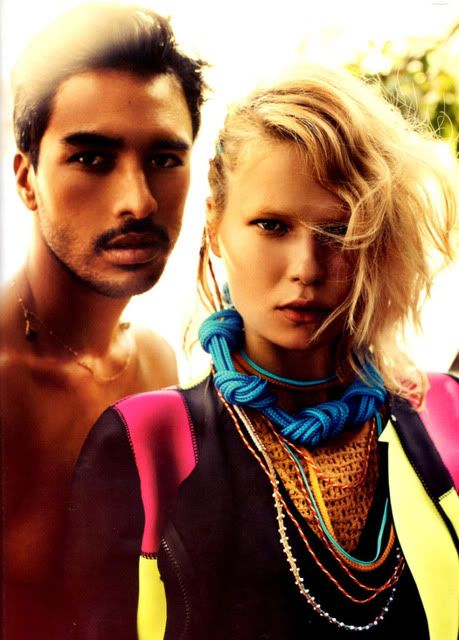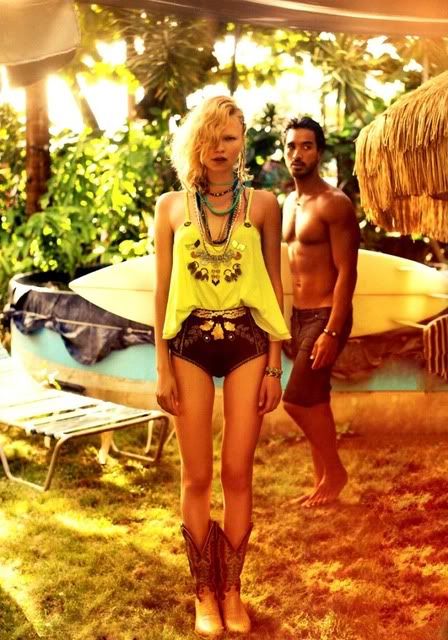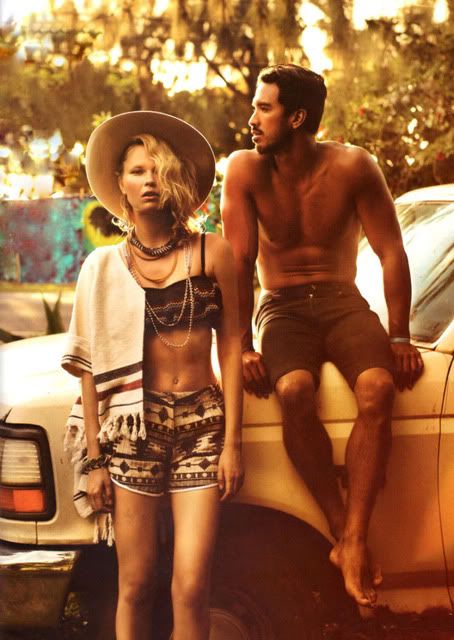 Cosmo Australia November 2011
A steamy, summery editorial boasting Aztec Summer inspo. And then the challenge of "how do I winterize this?"
This is what happened.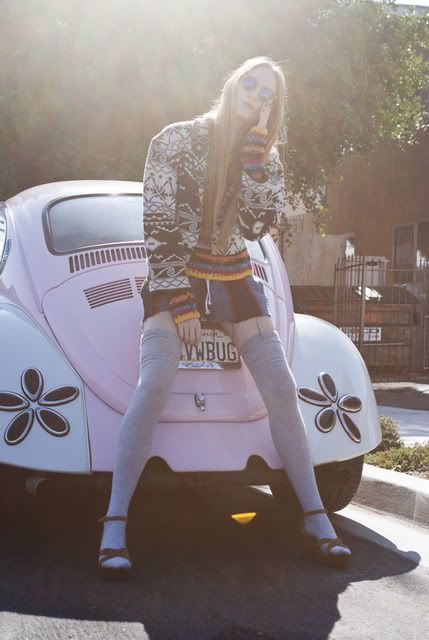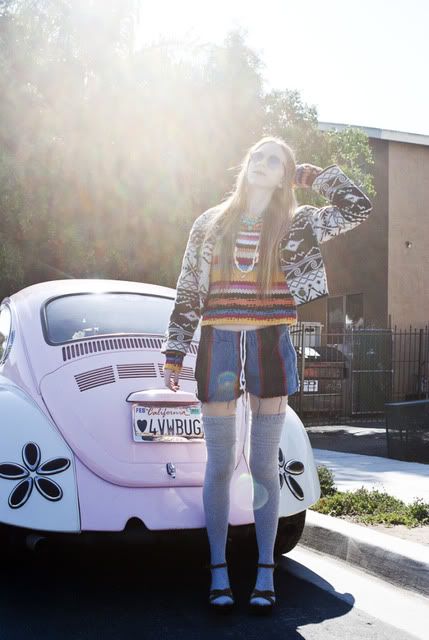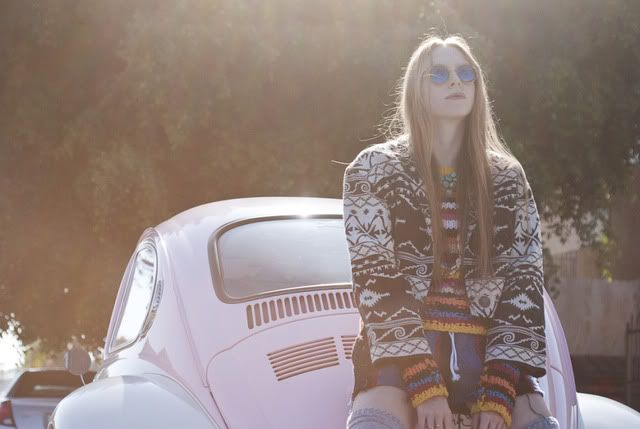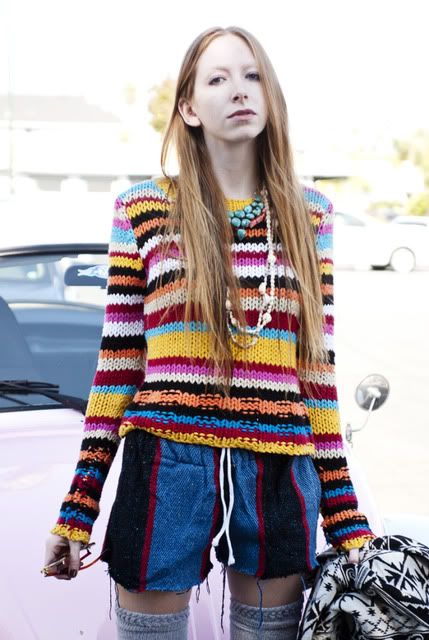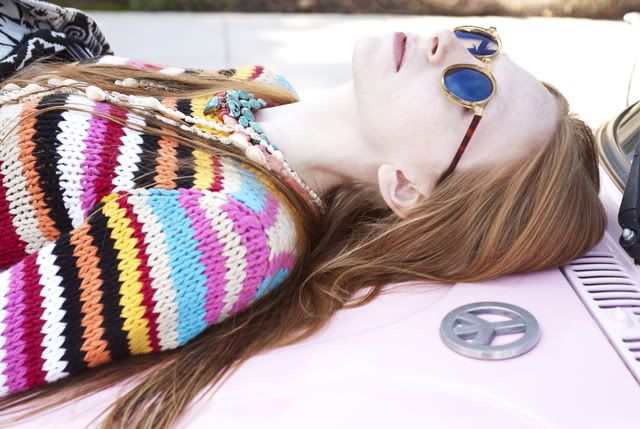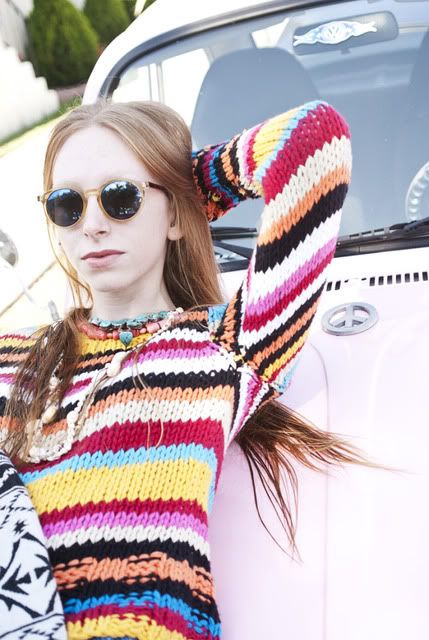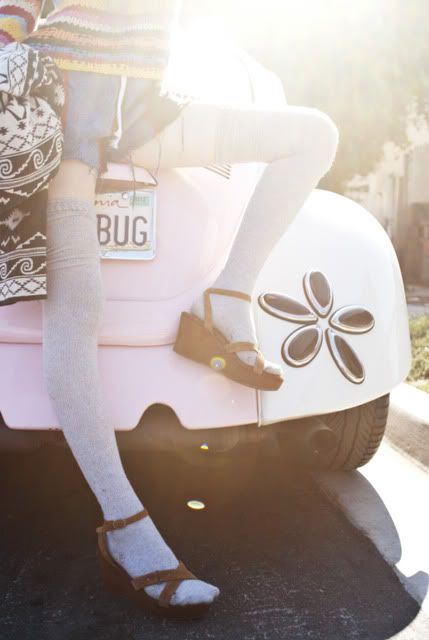 Photos by
Molly Jean
Aztec jacket// thrifted-gifted, vintage win
sunnies// thrifted-gifted
sweater// thrifted
baja shorts// eBay
thigh high socks// American Apparel
wedges// thrifted
necklaces// mixture of gifts and thrifted
How it's summery: layered, colorful statement necklaces, print-mashing and color explosion, wedge sandals, Aztec Summer vibe
How it's wintery: layers! knit! socks! warmth!
THANK YOU, KAI! Let's get out from behind our computers and turn blogging into a real life community. Kai has the right idea. Want to be a parrt of the movement? Follow
Kai's blog
, being part of her project is open to all and free!