Mash together my current obsessions of ethnic and bright colors. Add a dash of Y2K fever!
Y2K fever is an unhealthy hankering for bad trends that died circa 1998-2002 and should stay underground. Unfortunately, I have exhumed a few to the disgust of my peers.
But since when have I given a fuck?
Ethnic: Mexican embroidered shirt. Made from the softest cotton ever and in exuberant colors. Thrifted, $3
Bright colors: lace up red pants. Thrifted, $2.50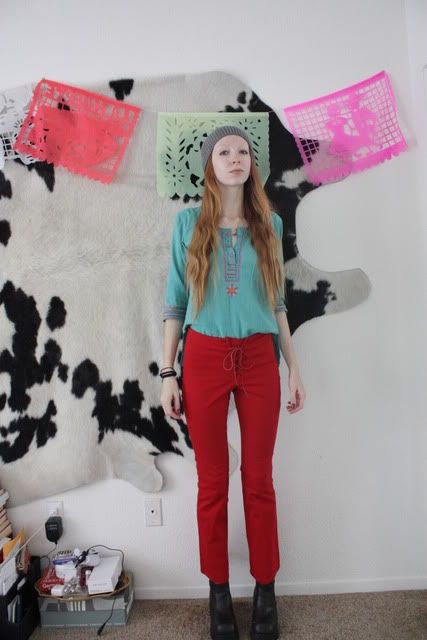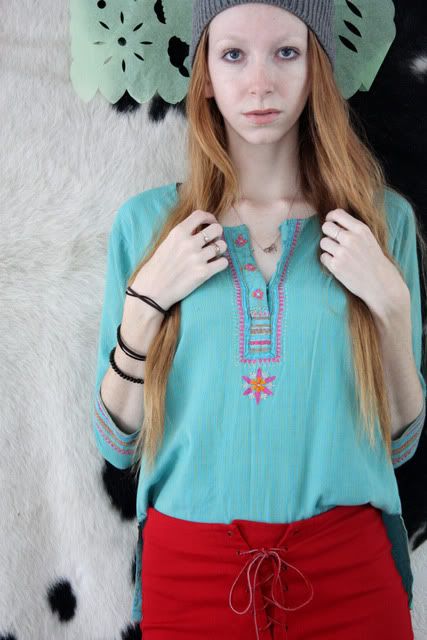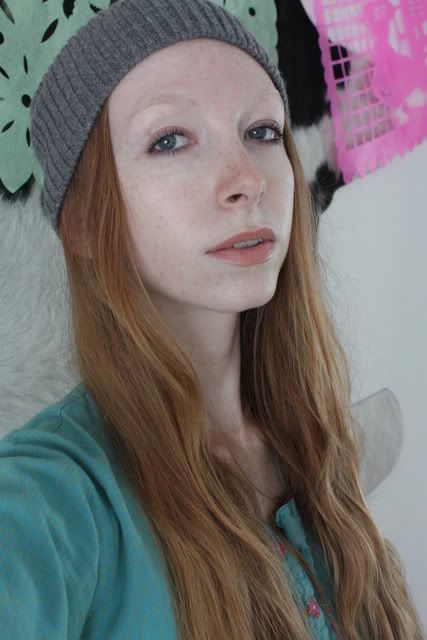 Wanna see that Y2K fever?
Exhibit A: the chunky ankleboots, thrifted, $10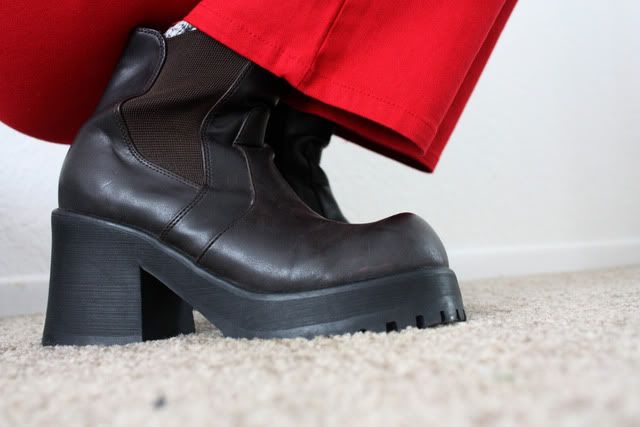 Exhibit B: the navel piercing (yes, I did it, and yes, I love it in all of its trashy glory)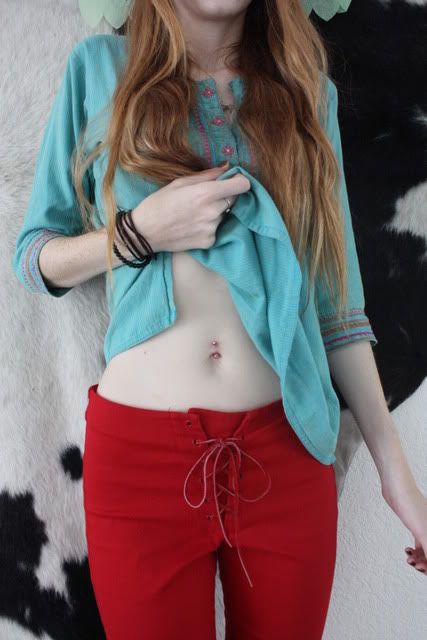 Exhibit C: power bead bracelets or karma bracelets. So my boyfriend left behind one of his wooden bead bracelet and it got me thinking... about the stack of power bead bracelets I had in 2000 and the nostalgia turned into an obcession.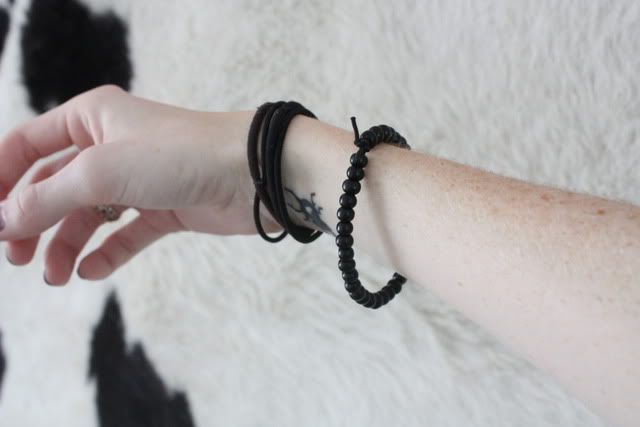 Obviously Sydney Evan makes the best (on the right, pictured above, rose gold with diamonds strung with red jade), but my budget is not quite there yet ($1210). But I don't want plastic either. Le sigh. Let the search begin.
On that note, I shall leave you to ponder Y2K fever and please send me your old power bead bracelets. Thanks and gig 'em.