It is quite apparent that stiff couture, minimalism, high fashion, structure and classy editorials do not appeal to me.
I like some scandal, some trash, some tacky, some awesome.
You know what else I like? Florid prints, Mexico, leather, bralettes, ghetto hoop earrings, fluorescents, cross necklaces and dirty, hot nights.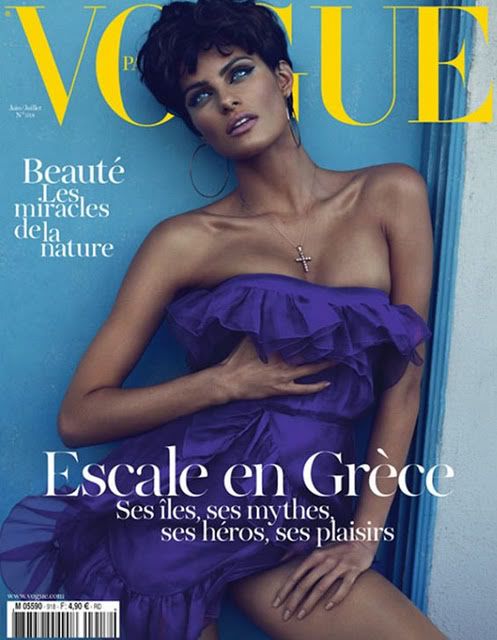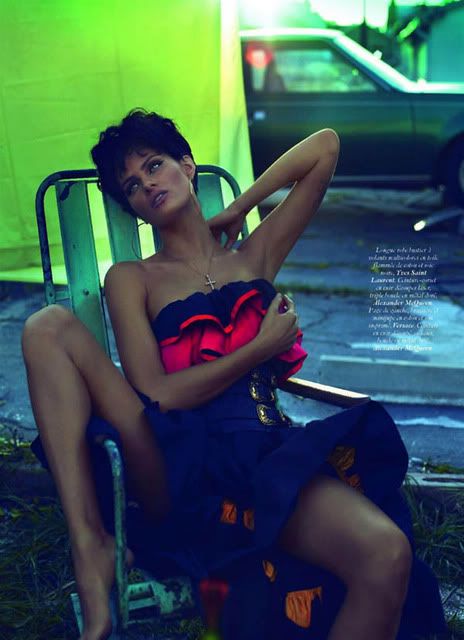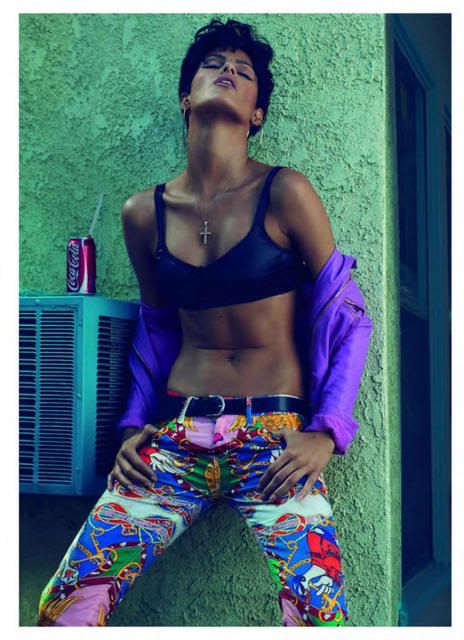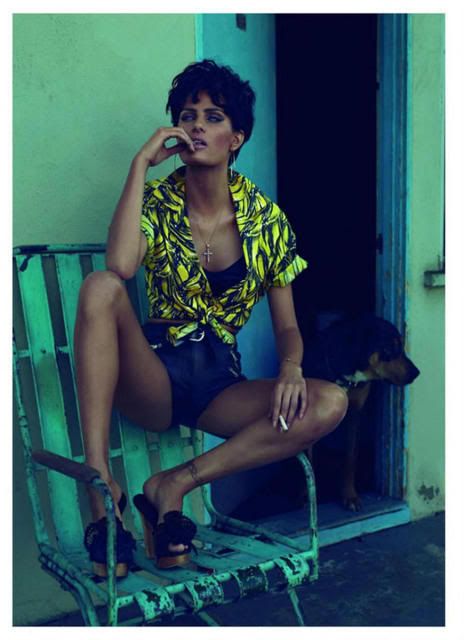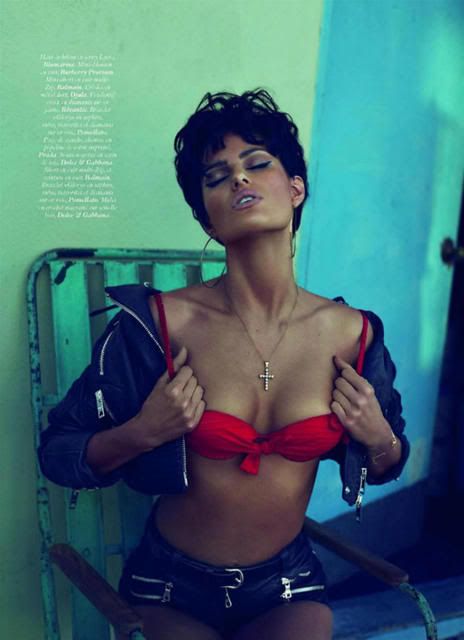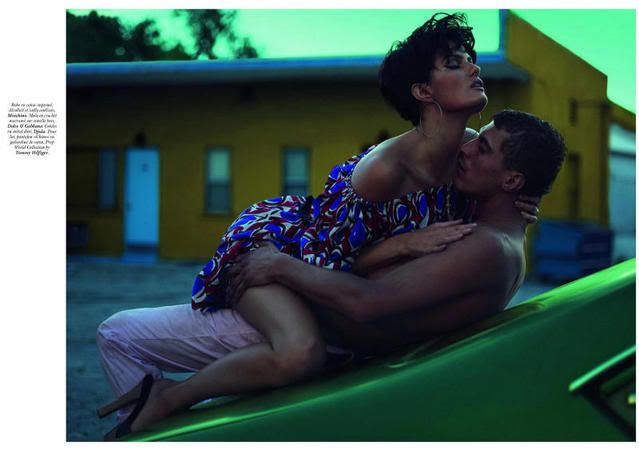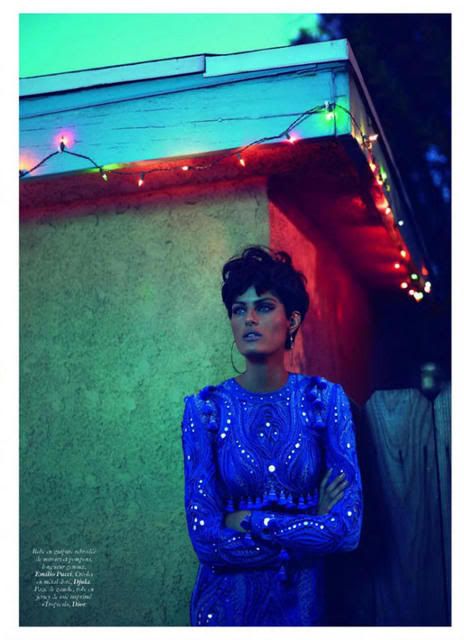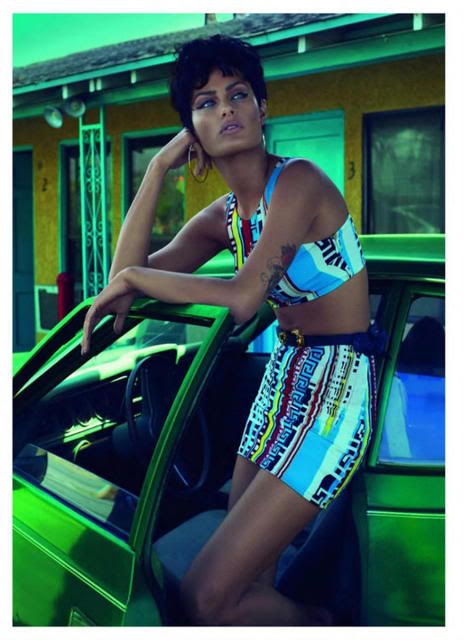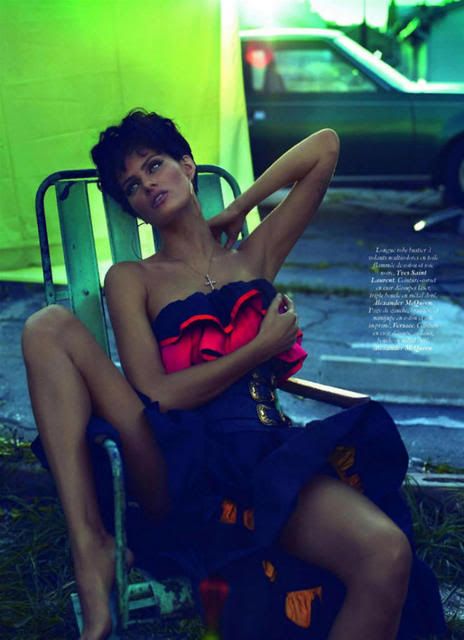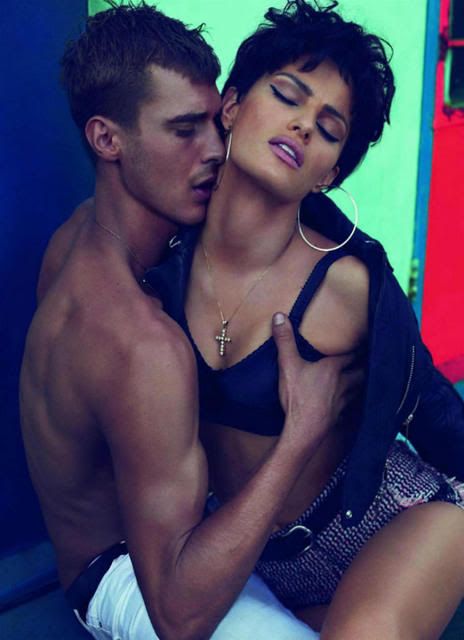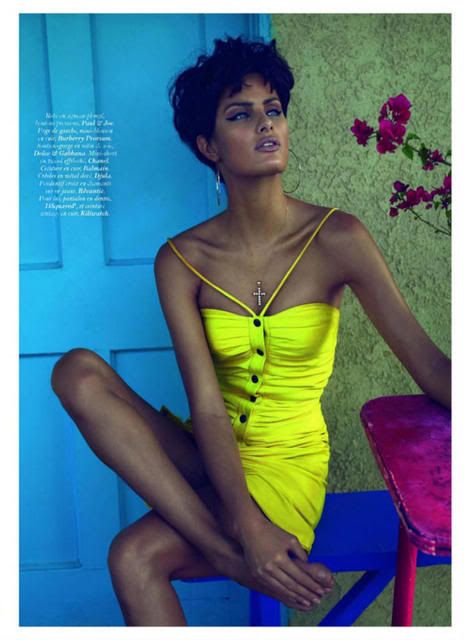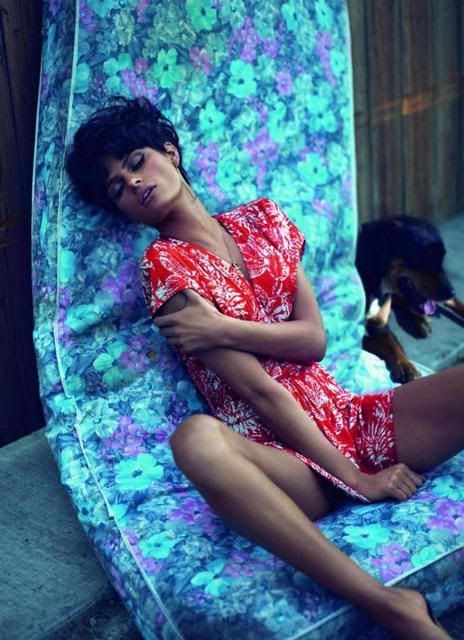 French Vogue.
New favorite editorial ever. Ironic because Isabel is quite possibly my polar opposite, yet I intend to dress like this all day erryday.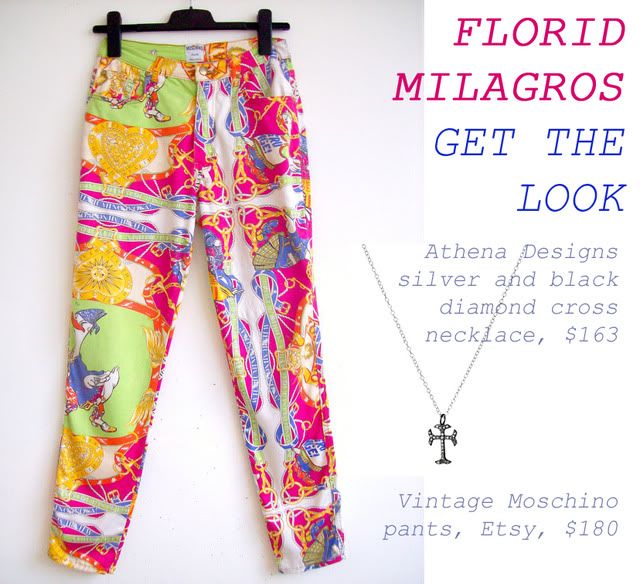 See these vintage Moschino pants (available
here
)? They were the inspiration for last year's Moschino collection, where they brought back the print pant with the awkward goose (see him printed on the pair in photo 3 and on these?) Moschino went back to their archives for that little guy and this vintage pair is from the collection that started it all. I swear if those pants were in my size (and in my price range), I'd snap them up. And that cross necklace is just awesome, available
here
.