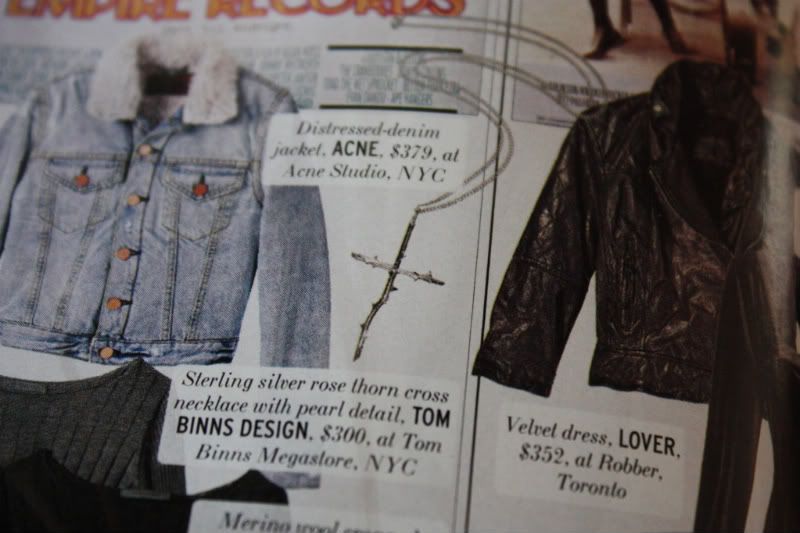 I'm not a Tom Binns fan, but I am a fan of this rose thorn silver cross. I am in love. I cannot find it online! And I can't afford $300 either, so I started hunting Etsy.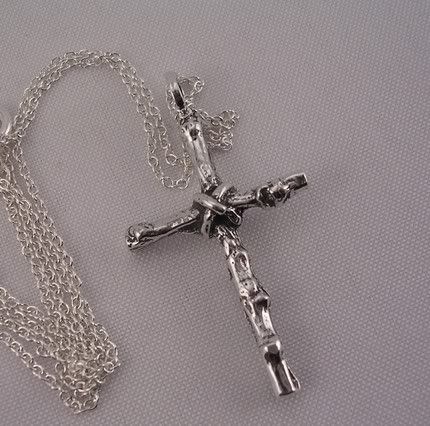 It's not exact. It lacks some of the smooth grace but for $30 bucks? And solid sterling? Yeah, I'm a sucker. It's by Stratus Silver and available
here
. Why? Because I'm obcessed with twig jewelry. Jewelry cast out of sticks, preferably embellished with stones. A Houston-based jewelry designer, Diane Falkenhagen, sells some of her stuff out of a small art gallery on the Strand in Galveston and that is how I found her. Since finding her amazing "Driftwood Rings", rings cast from found driftwood on the beach, resembling twigs, I have bought one for my sister and had one custom-made for Jack last Christmas. She's a pleasure to work with and I'm considering buying another one of her pieces at the end of the month when I visit Galveston again.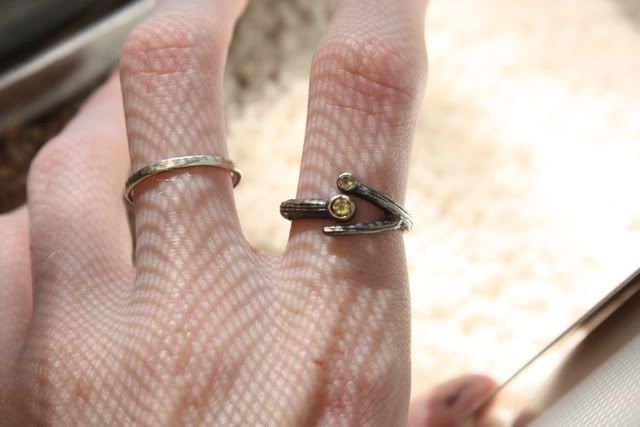 That's mine. Oxidized black silver with martini olive green peridots. The best part... is the private stone on the underside... Just for my eyes...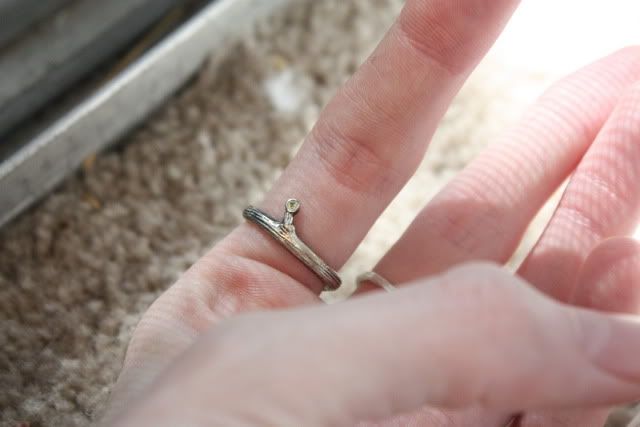 So carrying on with this twig jewelry obcession, here's some other Etsy finds...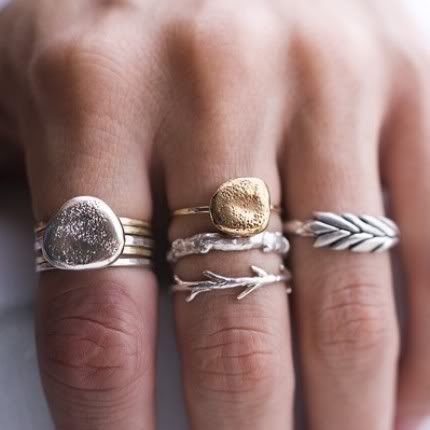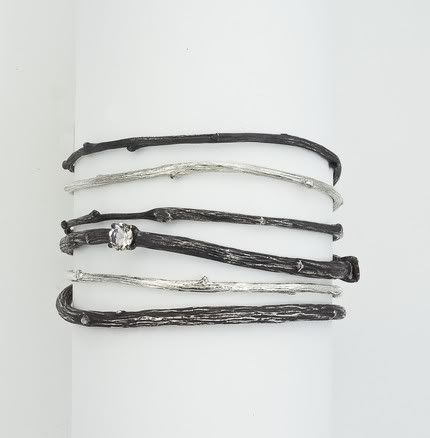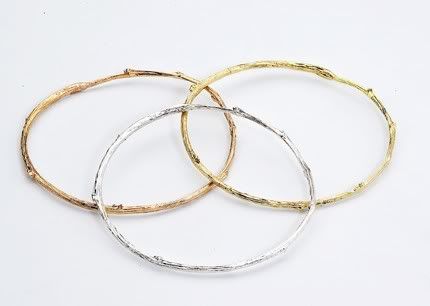 And the ring to end all rings... It's all of my favorite things rolled into one. Twig-cast ring, pink sapphire, rose gold, rose-cut stone... Seriously, these are all of my favorites.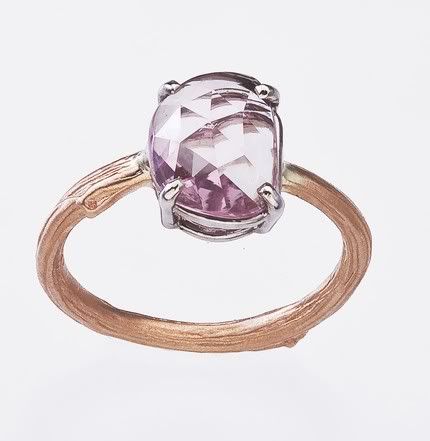 And it's so devastatingly out of my price range (at $2,140). But let's just say the next boy to show up on my doorstep with this ring will get a "yes".
Which loops into the other thing on my mind-- romance. It's all so intertwined-- sticks and stones, the horrible things we say to people we love, how much words can hurt, sticks and stones, twig cast rings and gemstones, sweet summer love, afternoon romance.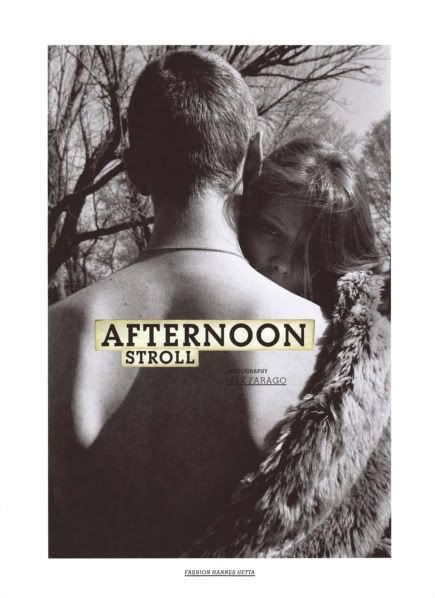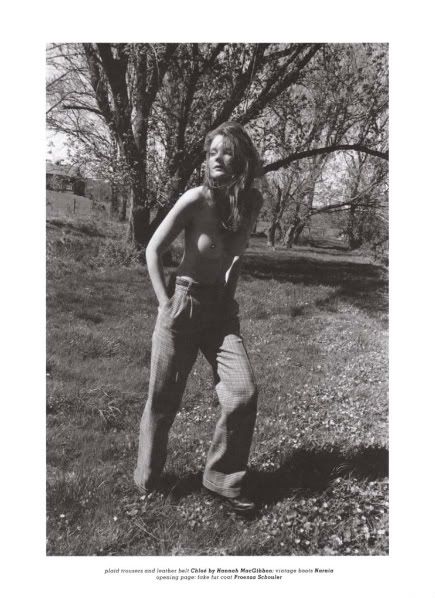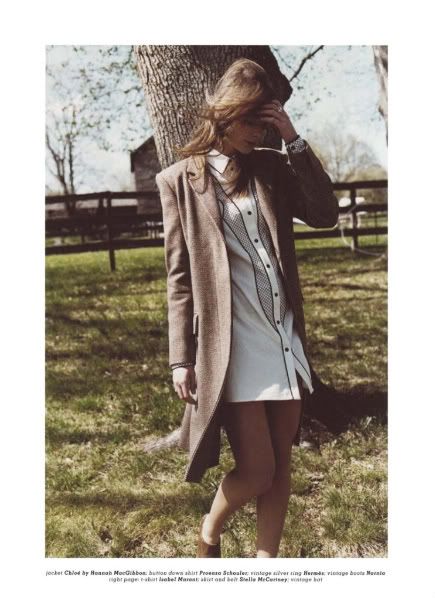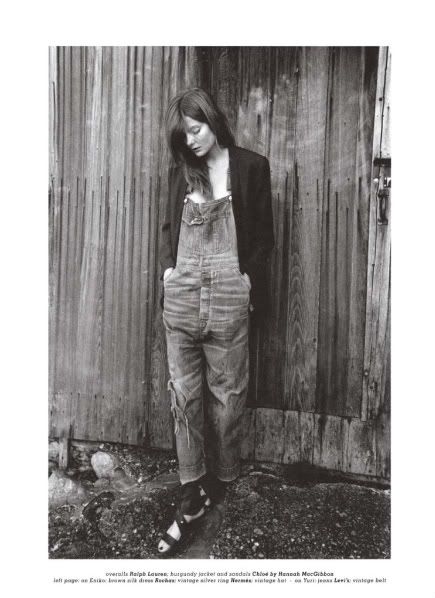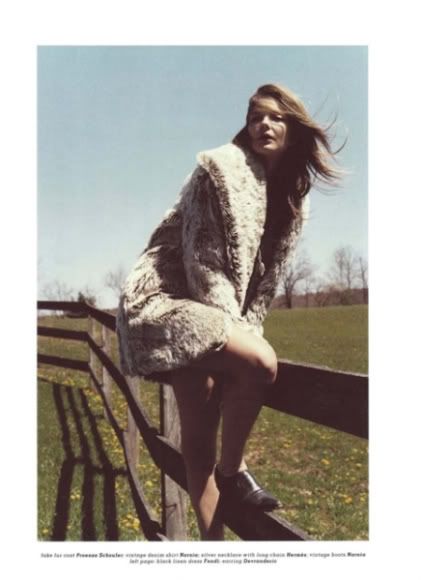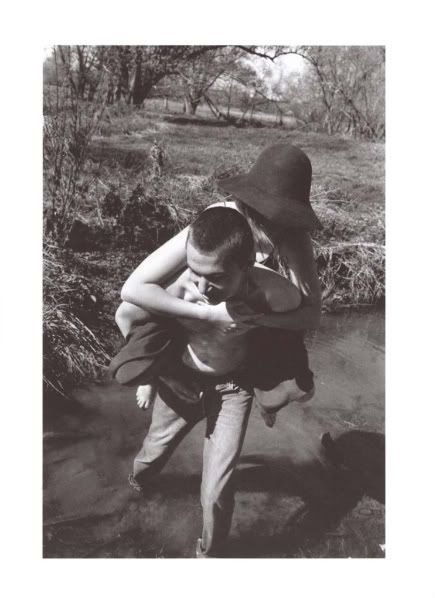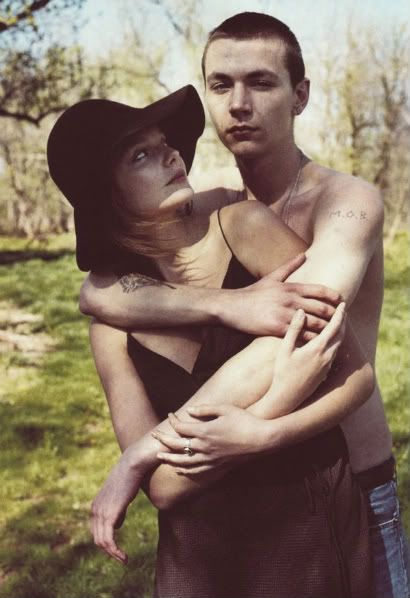 from Fashion Gone Rogue, featuring mostly Levis and Hannah McGibbon for Chloe, which honestly are my two favorite things in the whole wide world.