...my life at this juncture.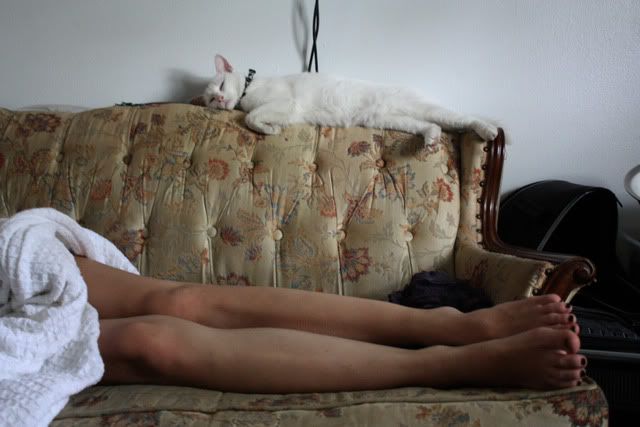 A cat named Lux.
The hammered band is from By George, Austin, Texas, and the skull is
Michelle Chang
.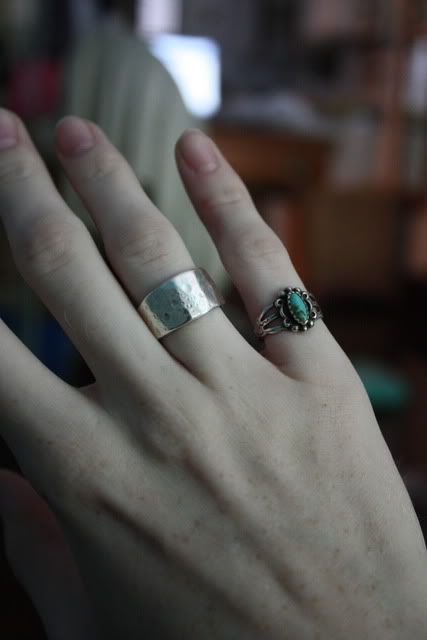 The thick hammered
Shoreline ring
from Elizabeth Scott and a tiny vintage turquoise ring.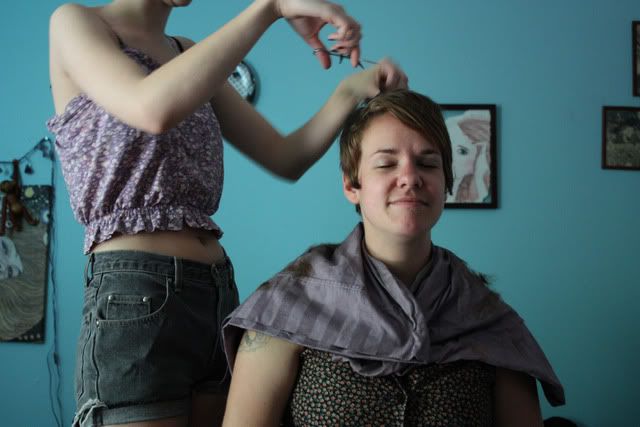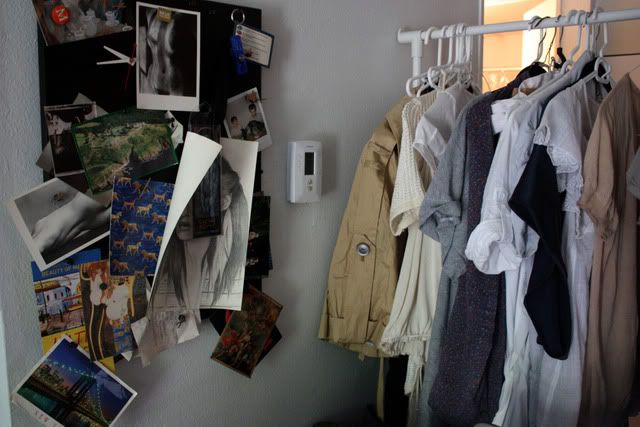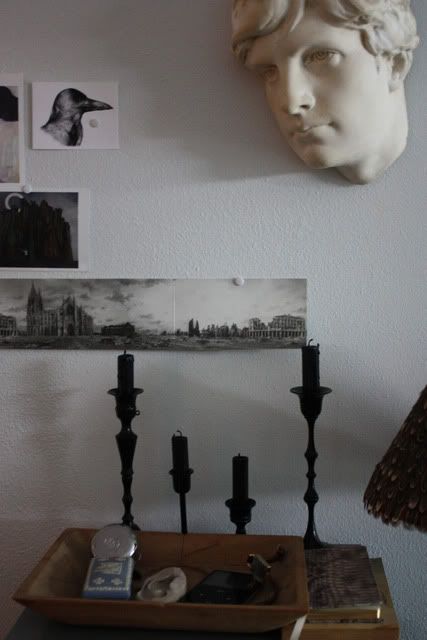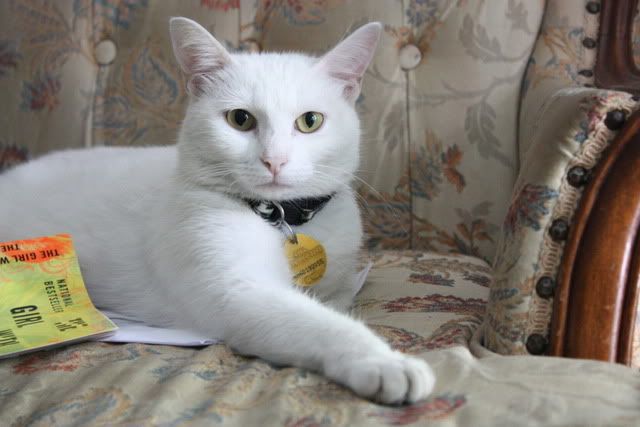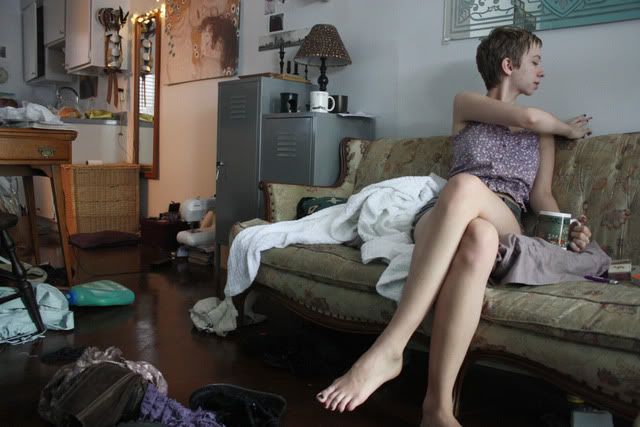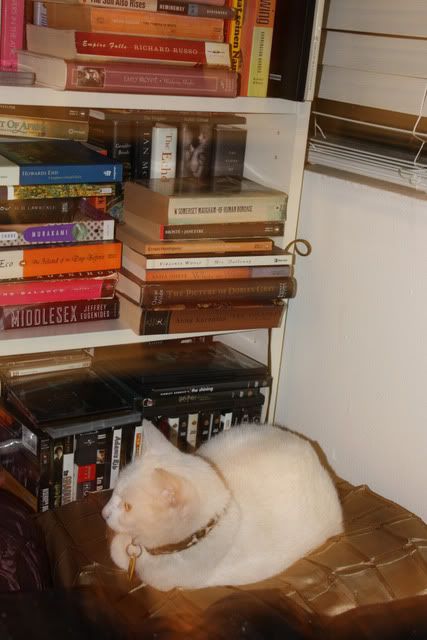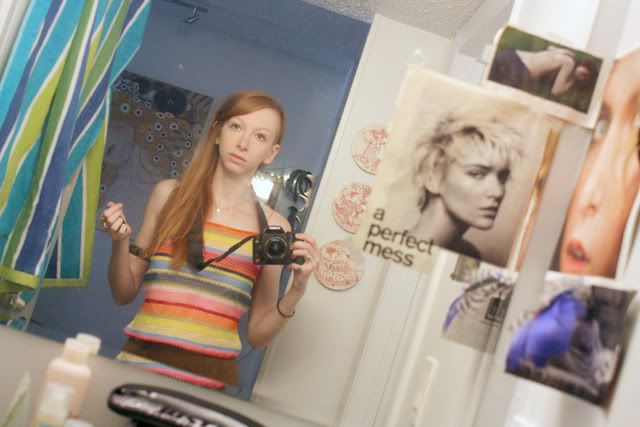 Notable: the shiny black pyramid studded bangle pushed up on my arm, a handmedown from my sister, the super 2001 shirt (backless, as seen in the next picture), thrifted, and the brown suede leather pencil skirt, also thrifted.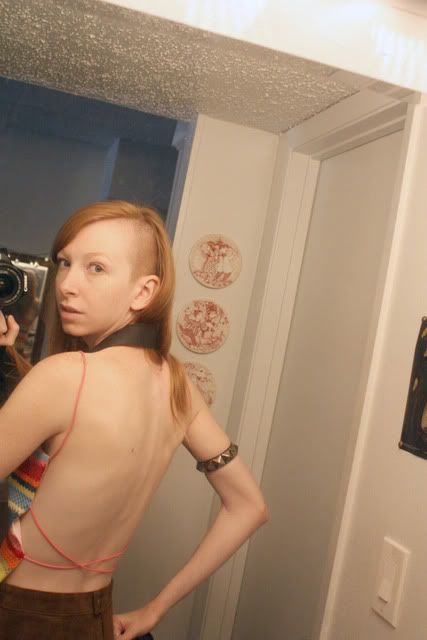 Handmade ashtray from market in Bruges, Belgium, and J. Crew barrette.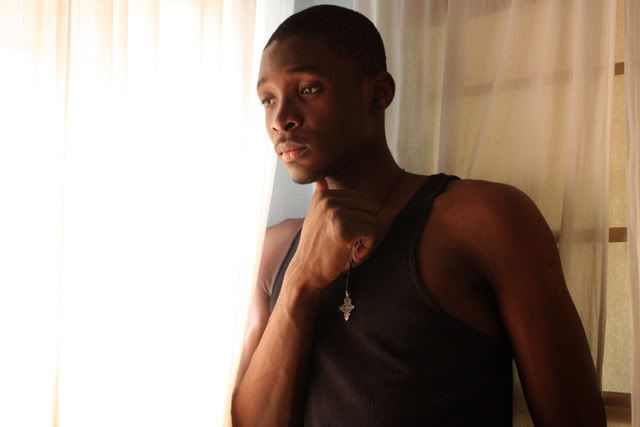 The heavenly creature from Nigeria that I get to call my swing dance partner.
Who may or may not have stolen my heart on the dance floor.
These last three are the only ones not taken by me, but by aforementioned dance partner.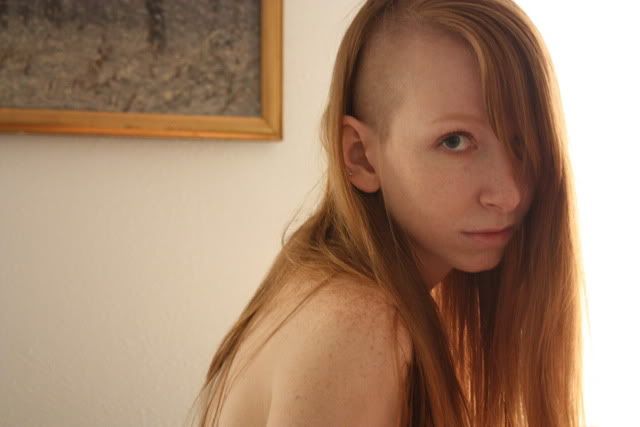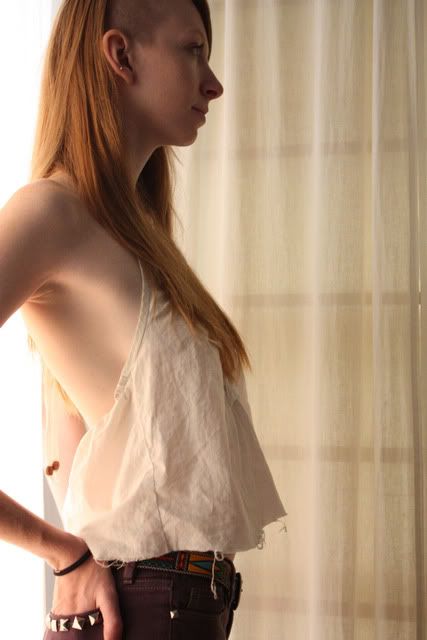 Note the fluttery, sheer white halter top and the studded microshort shorts. Started out as Blank jeans from Intermix, that I cut off and dyed a deeper purple.
Austin was perfect. It was thrift shopping, raw foodist/vegan smoothies juxtaposed with perfect 100% beef burgers, it was sleeping in until noon everyday, playing in the river for hours, swinging on the rope swing, laying out in the sun at the springs, watching The Human Centipede in theaters, getting my first ink, watching Eyes Wide Shut at home (for the first time, instantly made my top ten) and it was getting silly on sixth street and dancing the night away. It was everything I could have hoped it to be and I really do know the most incredible people, have the most stellar friends and one sister that never ceases to amaze me.
I will post pictures of my microtat later. I love micro. I love all things in miniature. This shall be the theme of my next post. Maybe.