I am fixated on anything in miniature. I love tiny, dainty, minute, subtle. I love perfume samples, sample size toilettries, mini deserts, like La Madeleine's mini tiramisu. I love small pouches, although useless other than for loose change, captivate me. I love very small animals, like mice. I love jewelry so dainty and tiny, it's only a glimmer caught in one's peripheral vision.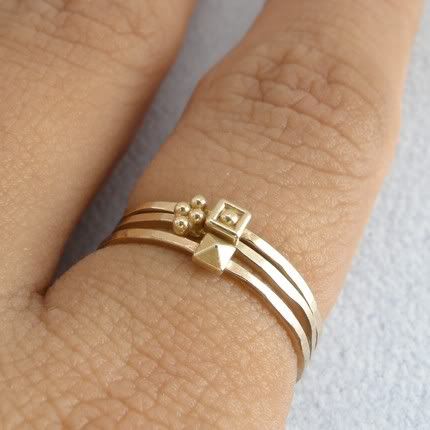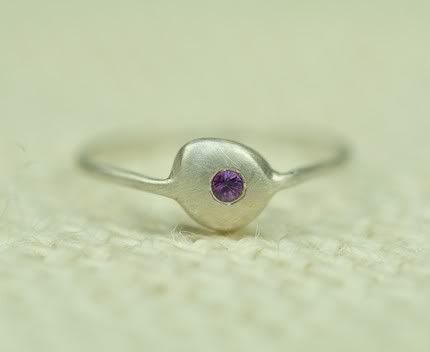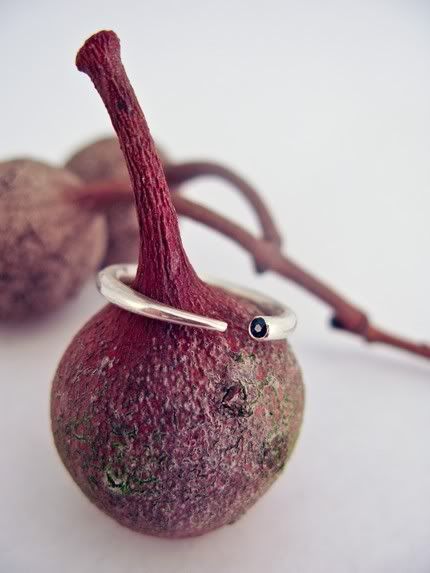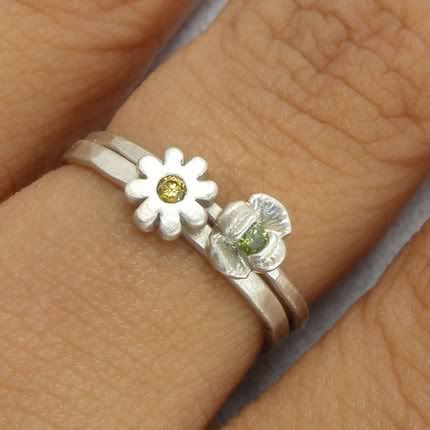 1.
Studded gold stackers
, handmade, $185
2.
Sterling pebble ring with purple sapphire
, handmade, $35
3.
Curved silver ingot ring with navy sapphire
, handmade, $38
4.
Canary yellow rose-cut diamond ring
, handmade, $325
5.
Yellow diamond daisy ring
, (not crazy about the other one), handmade, $90
This obcession with the minute led to my tattoo inspiration. I wanted an "intimate tattoo". Something that I would have to show someone, for us already to be near for it to be discernable. Something subtle, discreet and mistakable for a birthmark from afar. These were some inspirational ink photos: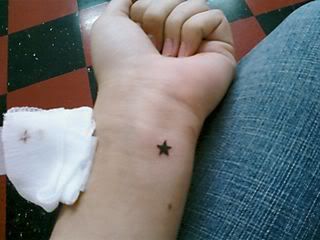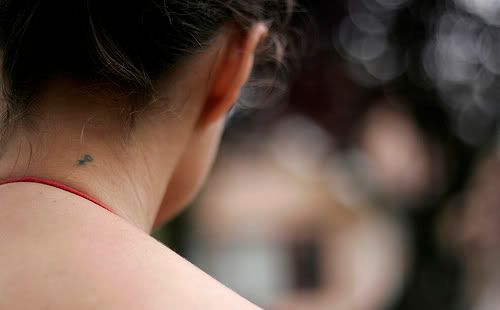 All via google. So I got a tiny purple heart on my ribcage. It looks like a birthmark until upon closer inspection...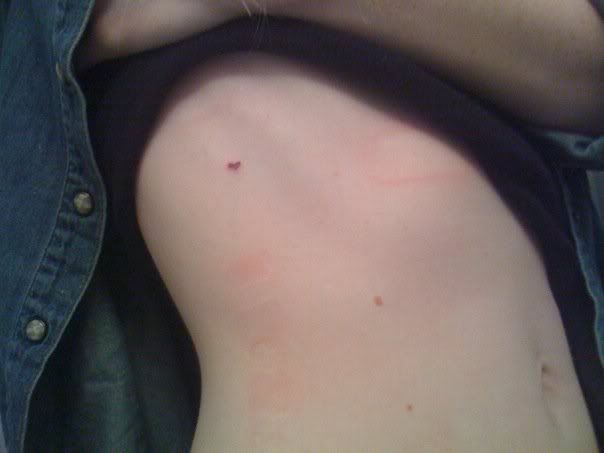 This was fresh, taken a couple hours after it was done.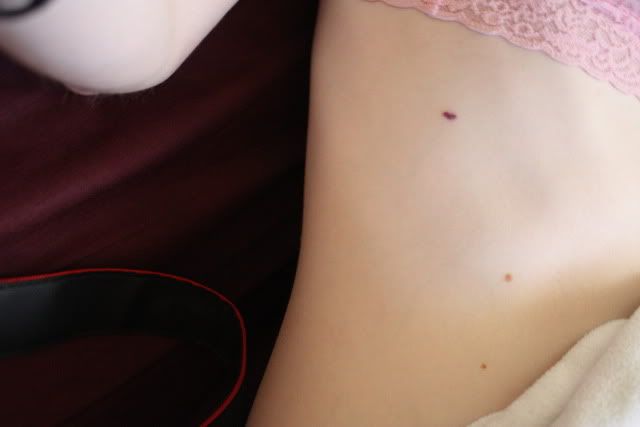 It completes a trio of birthmarks...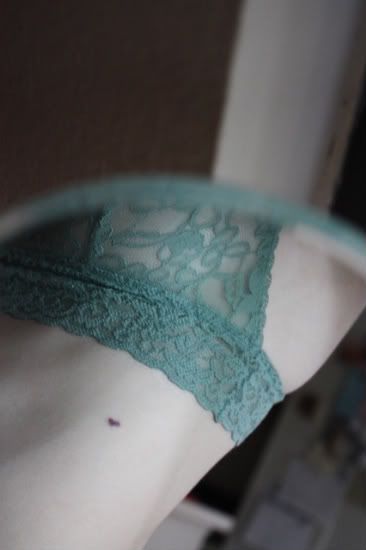 And I'm absolutely crazy about it and the aesthetic.