I know it's been a few weeks but I picked up this dress at Hunt and Gather's (North Park, San Diego) anti-Black Friday sidewalk sale for $3. I have discovered that $6 is about my limit on any one piece of clothing these days. I've gotten so cheap.
I guess that's why I look like this.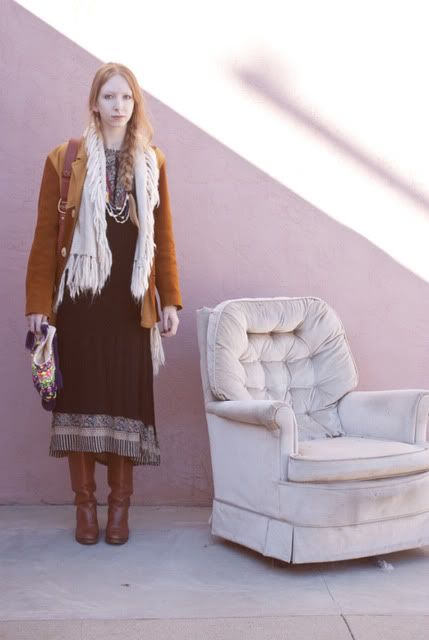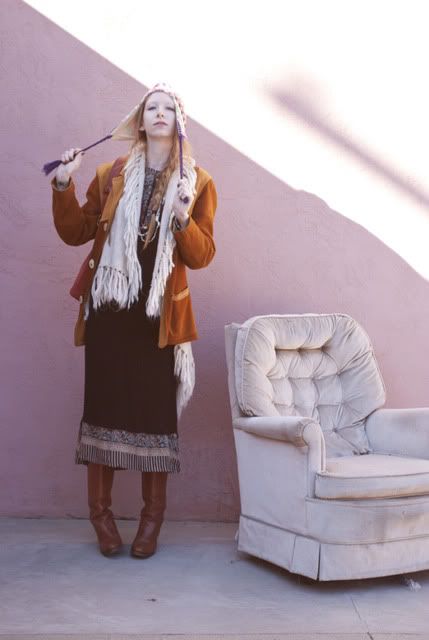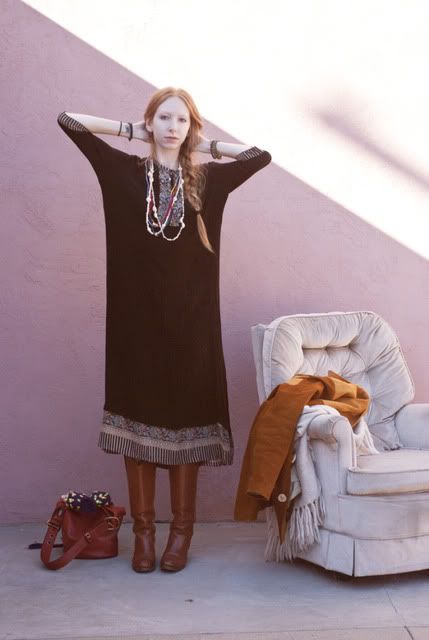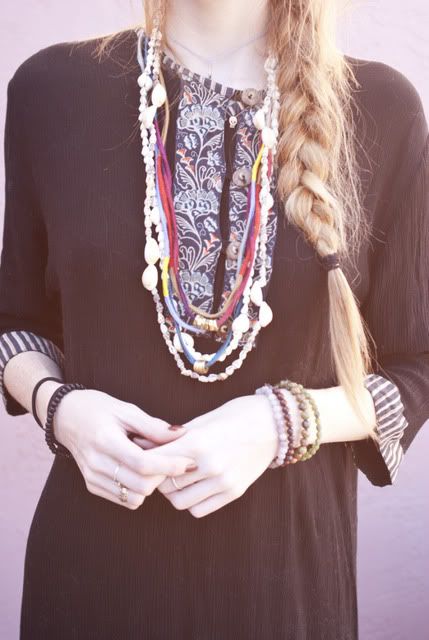 These are the friendship necklaces I've been making. I know it doesn't look like much now, but hey, they take 19 million years to make--so give me a moment to accumulate the ultimate clusterfuck gobs of gyspsy friendship necklaces.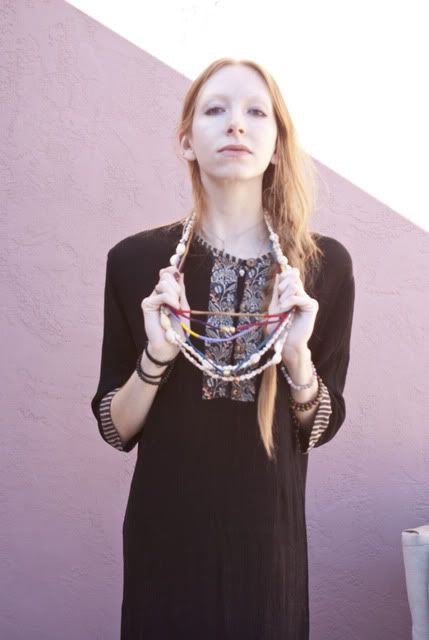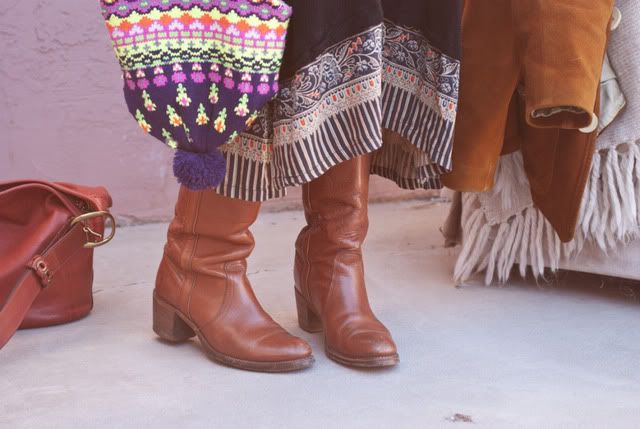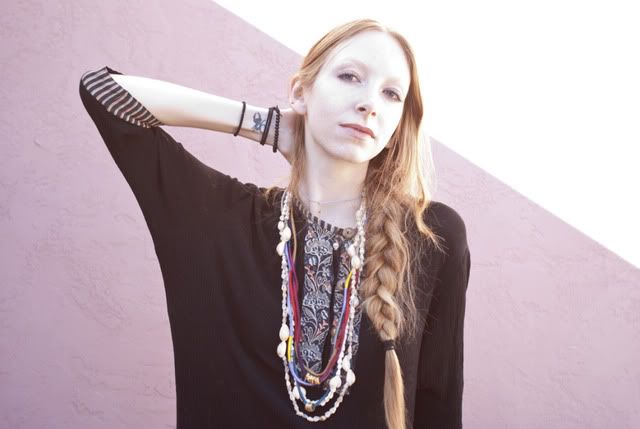 Photos by
Molly Jean
And check it out! I finally got my power bead bracelets! Aren't they beautiful? And I got them local and handmade by a San Diego jewelry designer. Get your stack of awesome,
here, by Felicity Rox
.
muu muu//thrifted, $3
sweater//thrifted, $4.50
Boots//Frye, vintage
Leather jacket//vintage
hat//purchased in Old Town
bag// Coach Bleecker Duffle
necklaces// by yours truly.