Gorgeous Selena, San Diego-blogger behind
The Siren of MOD,
recently asked about my tattoos. And I was like, what the hell, it's one of my favorite topics and y'know what? I consider my body mods to be my favorite fashion accessories.
Here's some of my favorite body mods on models: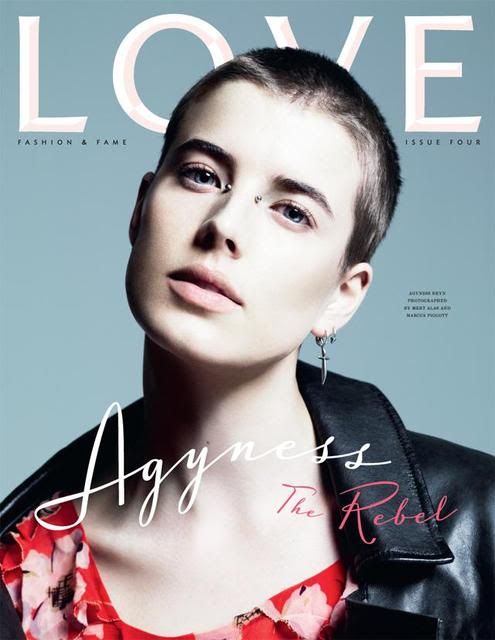 Agyness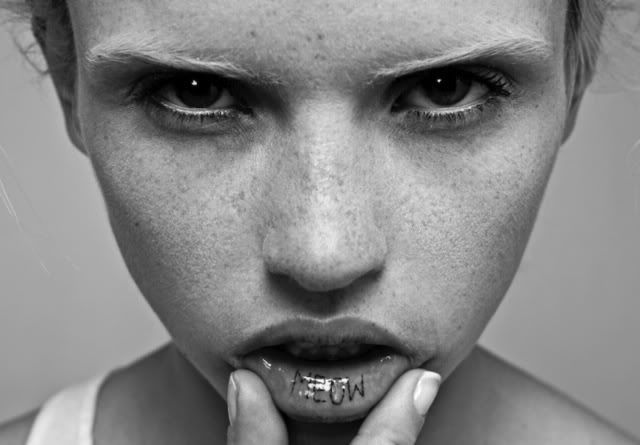 Anja
Ehren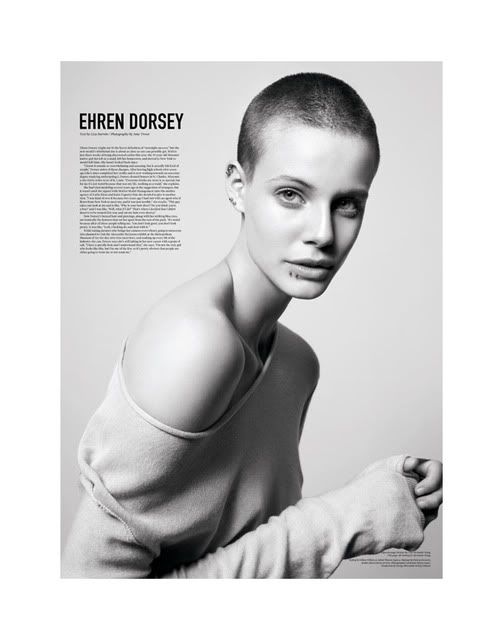 Ehren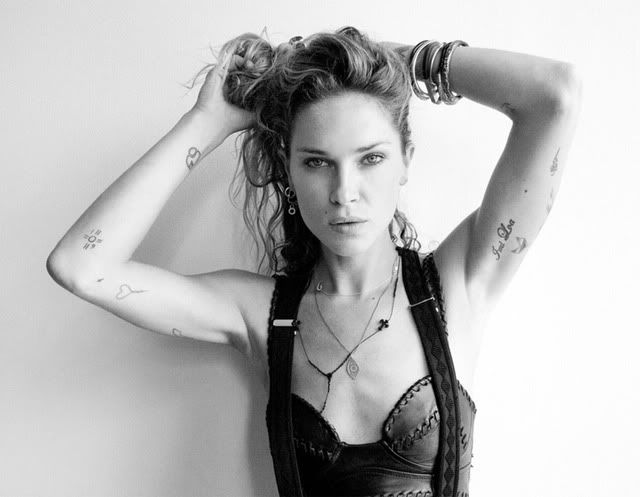 Erin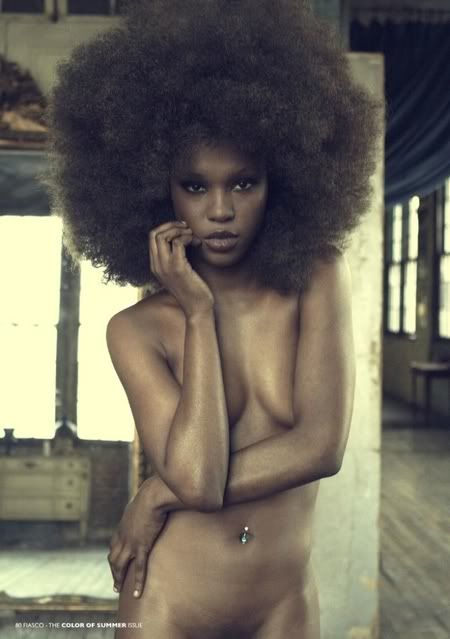 Sam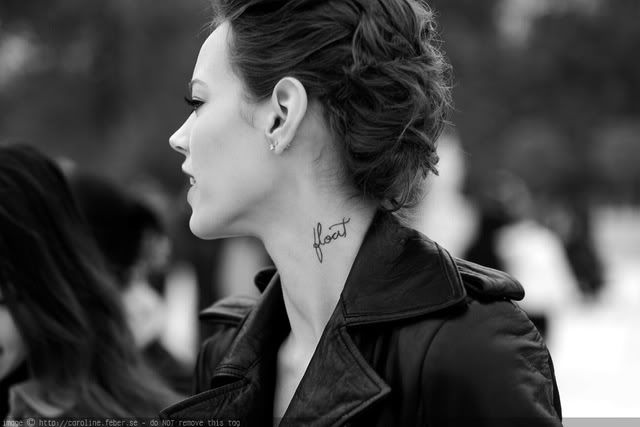 Freja
As for my own, I'll put these in chronological order as much as I can because I've certainly evolved since my first body mod in 2010. My very first was my one piercing in my third hole on my left ear. And this is what it looked like when I got it.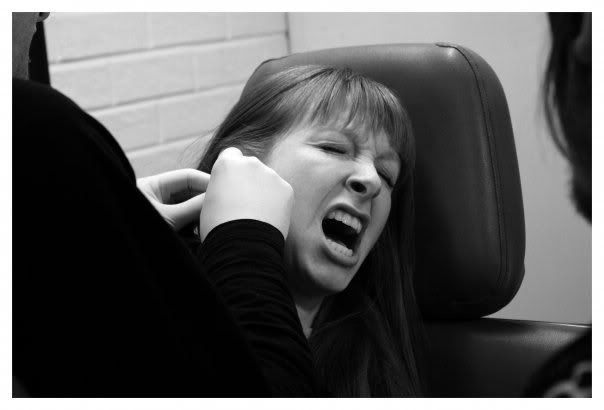 Ahh, yes. Memories. Shortly afterwards, I shaved the right side of my head and got "flawed" tattooed on my scalp. I had this style for about a year and a half.
I'm growing out the bald patch now. The half-shaved head sure was fun though! Me and my sister got matching tattoos... Mine is her name, Lisa Marie, on my arm by my elbow crease and she got my name tattooed along her collar bone.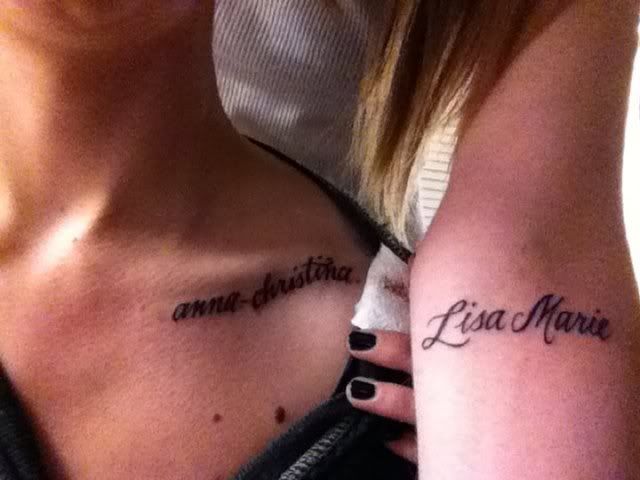 And then I got my septum pierced. I still have the piercing but I wear it flipped up into my nose, making it invisible. I don't know, just haven't been in the mood to rock the septum these last couple months.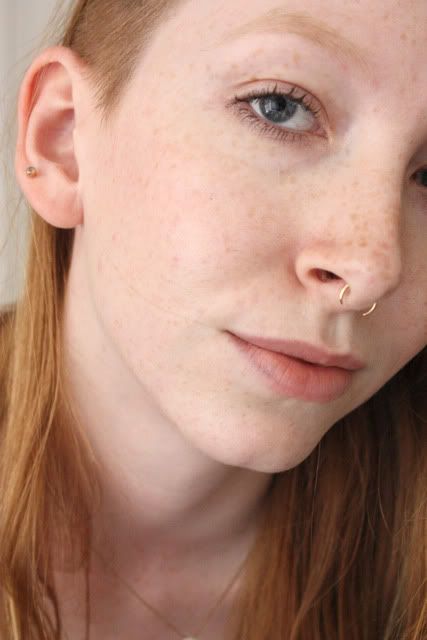 And then of course, there's Chug. Chug is the hand-painted chameleon that I have on my bicep.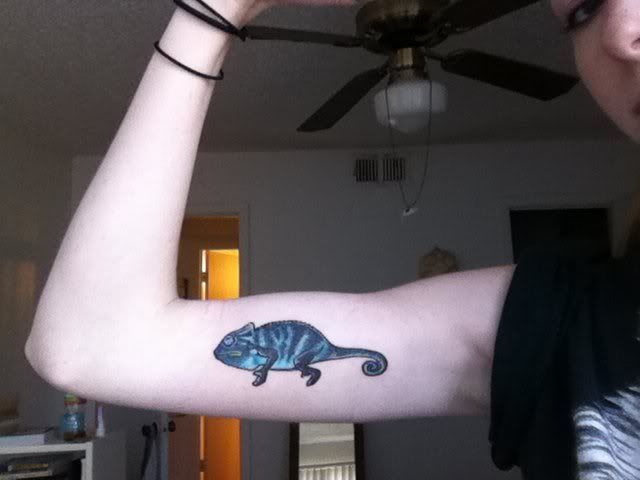 Done by Jenn Bat in Arlington, Texas, no less!
And then I got my beetle with the little heart cutout: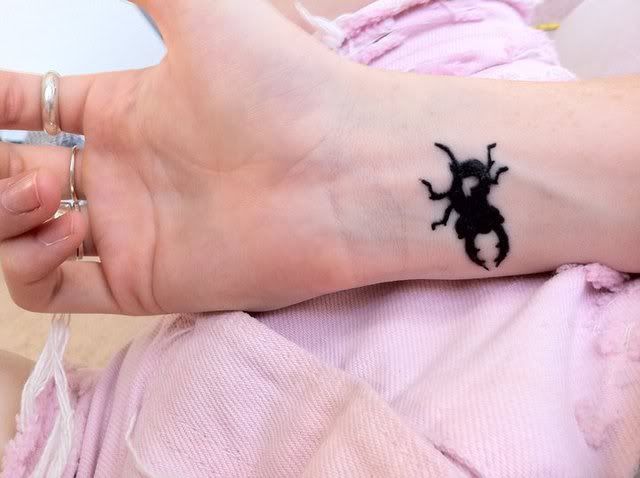 And here's Chug and Bug in action: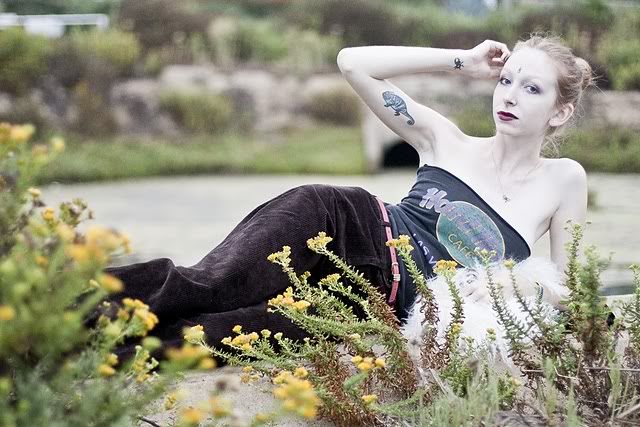 And then I got my upper conch pierced (inner ear shell), visible here: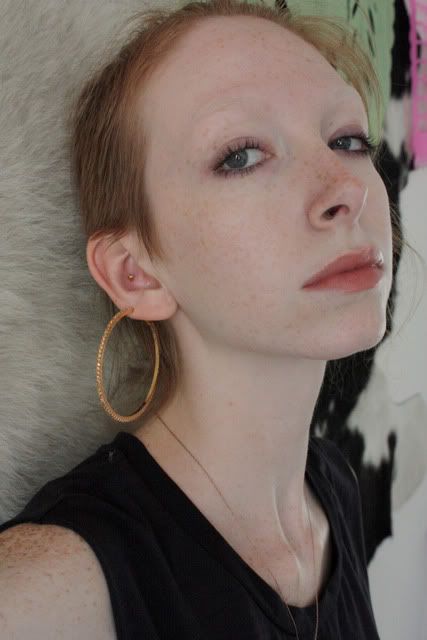 And as you know I recently got my navel pierced... And I have a few other tattoos, but they're what I call "intimate tattoos". Not that they are risque or anything, but they are incredibly small or hidden and I'd have to show you personally for you to ever know they are there. None larger than a dine, I have two hearts, the state of Texas and a horseshoe.
And thar ya have it. And I really just want more tattoos for Christmas. Go get tattooed and pierced, ladies and gentlemen. Think long and hard about what you want and then never look back and live without regrets. Don't think so hard about piercings. Just go do it, before you psych yourself out. They're so ephemeral anyways.