The daily. The staples. The what I throw on when the blogosphere's back is turned.
The only pair of jeans I ever spent more than $40 on. I got them years ago at a boutique in Germany and they are so soft and worn-in and baggy now. Quite possibly, my favorite pair of jeans. I guess they'd now be considered boyfriend fit. The tee is from F21, but has since gotten a few small holes, some accidental bleach splatter and soft and drapey from sleeping in it so many nights. And cowboy boots? Well, I am from Texas, y'know.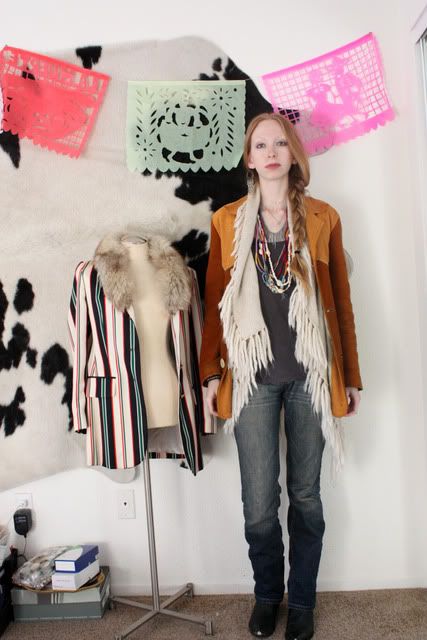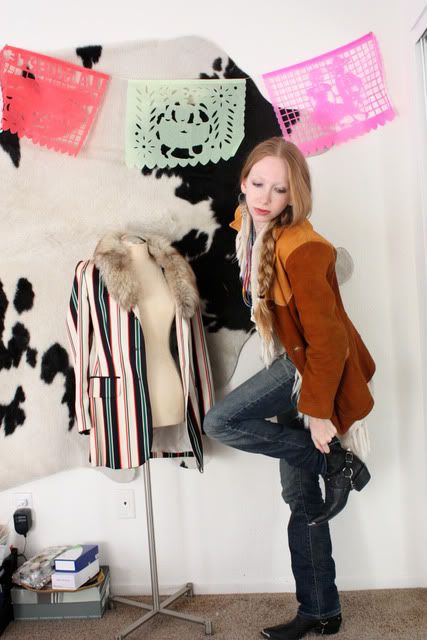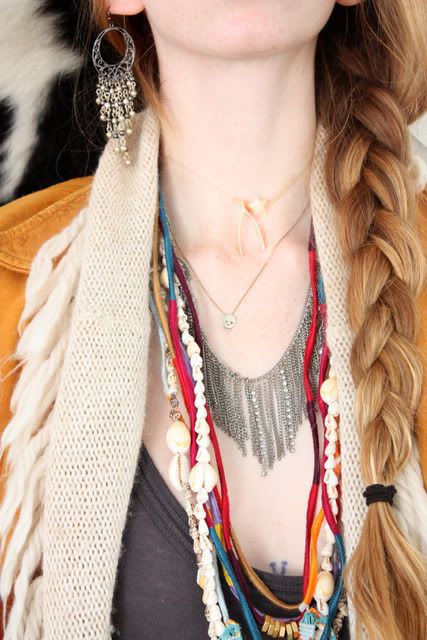 My gobs of friendship necklaces are coming along quite nicely, if I may say so myself. Can you see the choker? On a tiny white thread is a star carved from bone and a real wishbone. My old roomie and I got matching stars together at the last Renaissance festival and the bone was given to me by a friend some years ago.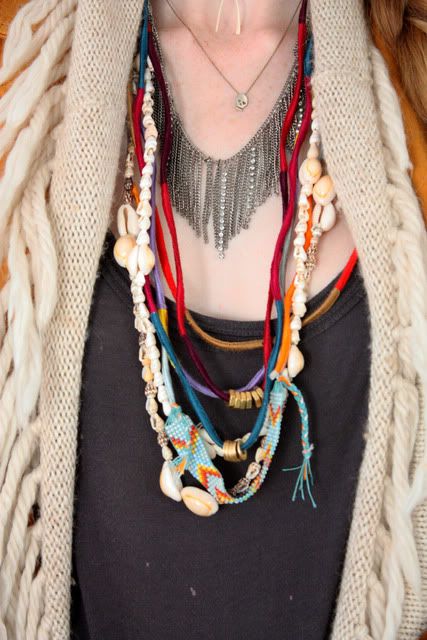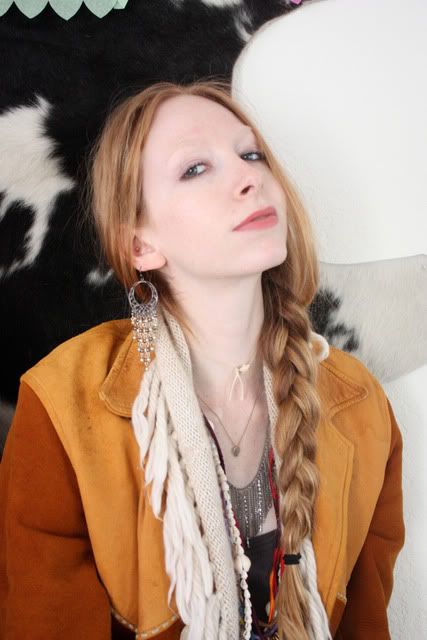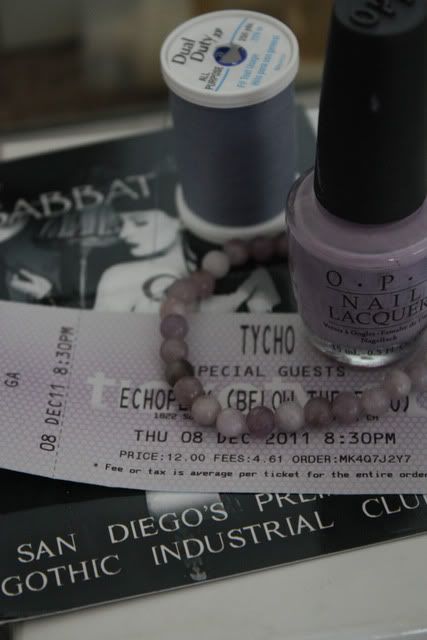 This last picture pretty much sums up my last few weeks. Fun things, good music, dancing and being crafty but I can't shake the blues. Or in this case, the purples. But I did shoot with a new photographer today, so hopefully I'll have some cool new stuff to show you soon. Beware, nudity is involved.