These are some beauties from
Black Sheep and Prodigal Sons
. Is this man not yummy? I love them dirty and tattooed.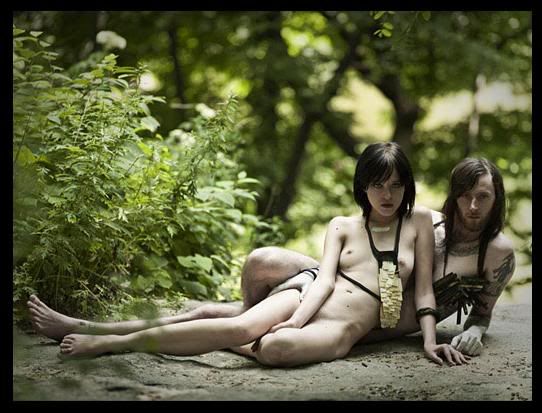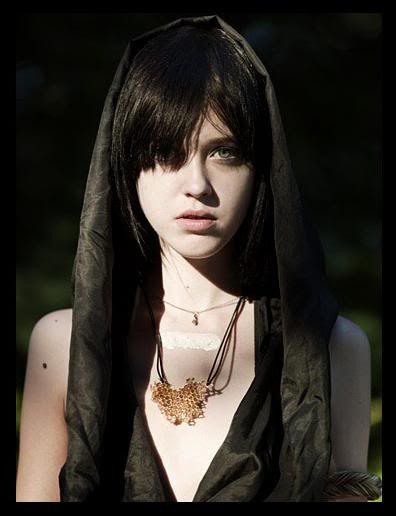 Here's the Crosses Necklace in green hues that I made.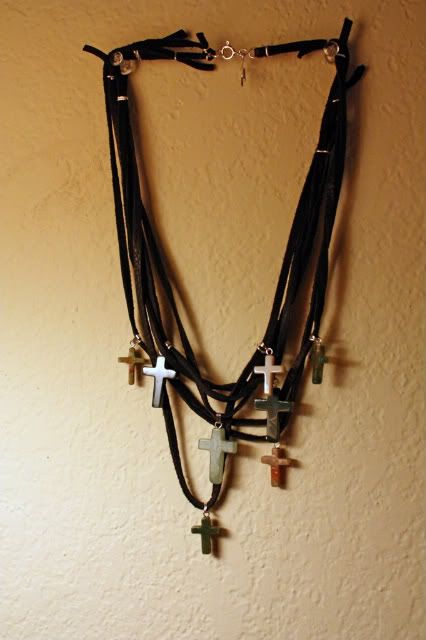 Available in
my shop.
It is layers of soft, black deerskin bearing crosses made of various stones, mostly jade. The crosses are various green hues with one dusty rose cross scattered in the lot.
Most of the crosses have small stops so that no matter how quickly you throw on the Crosses Necklace, it will effortlessly fall into place, perfectly.