My sister, a girl of effortless and infinite style, is cultivating what she has coined "crazy mountain lady". There is one piece that completely encapsulates this style and it is the raw leather vest.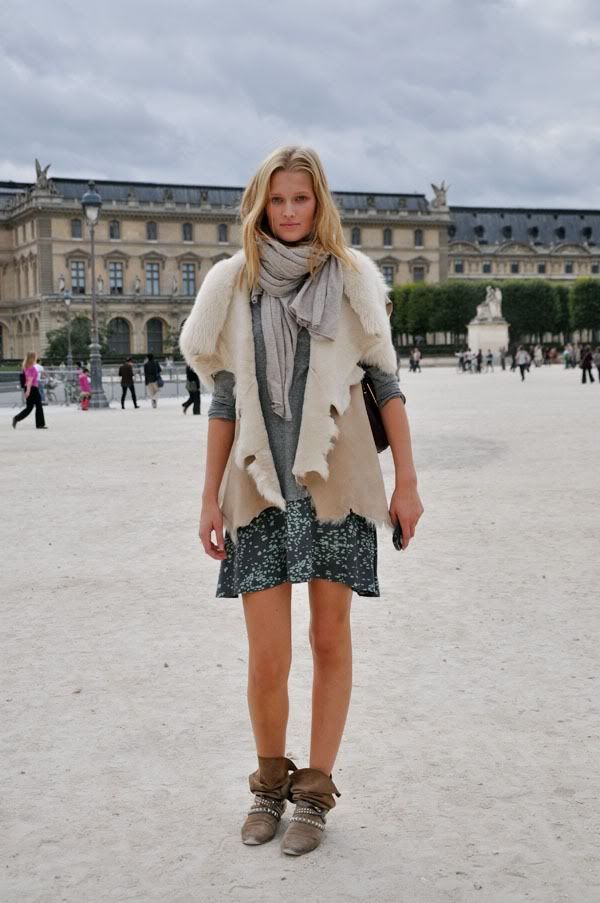 Beautiful street style.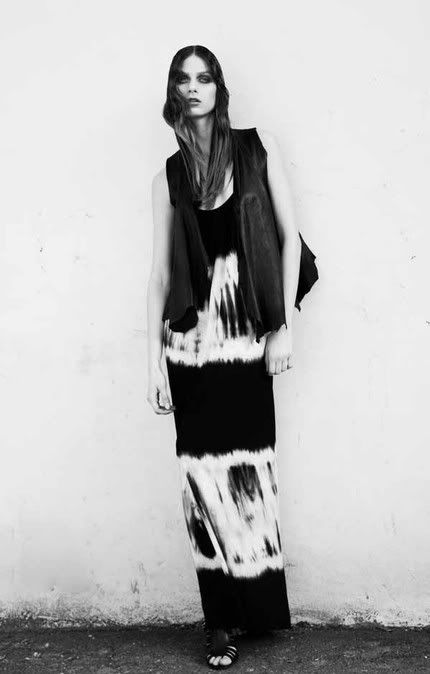 This one is from
Audrey Cantwell
, who is definitely one of my favorite underground designers. I recently bought a cardigan from her Salem collection and love it. It was a second skin for the second half of winter. I'll do a whole post later on of her
amazing 2010 s/s collection
. Oh and I love tie dye.
She also rocks crazy mountain lady.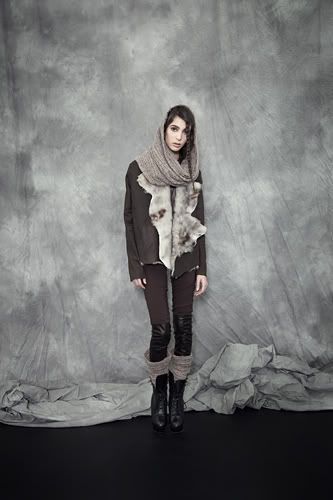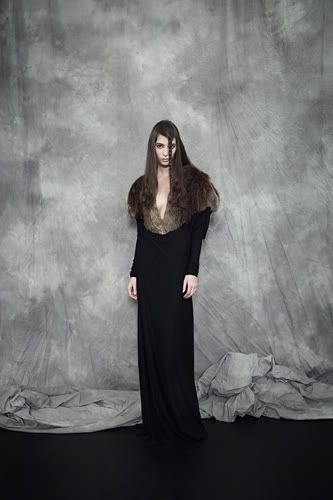 This next vest is the softest, most versatile thing I've made yet. It's available in
my etsy shop
. It's one whole, butter-soft, black deerskin. With all of its raw-edged, organic beauty.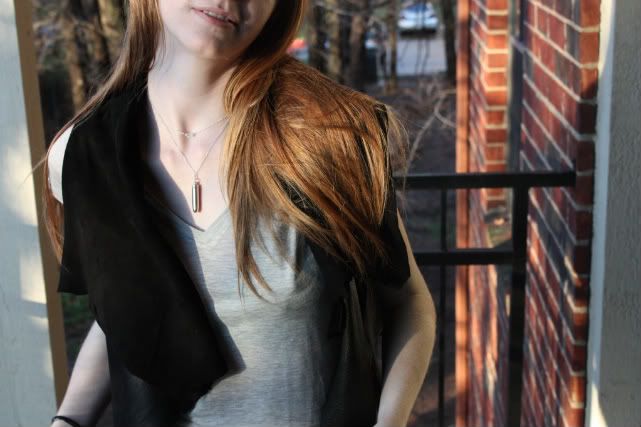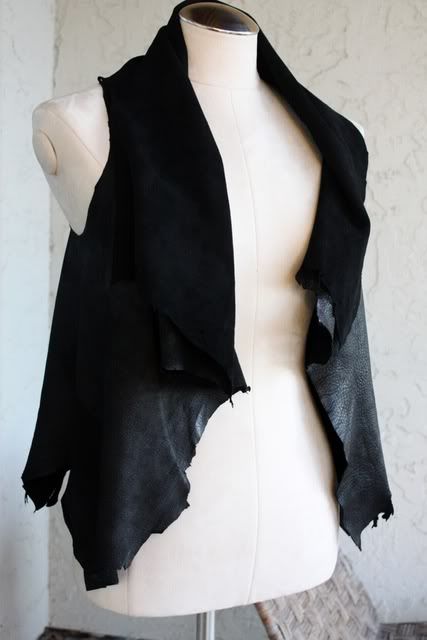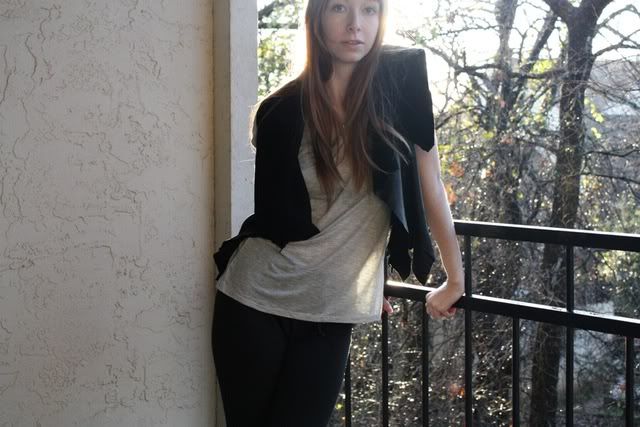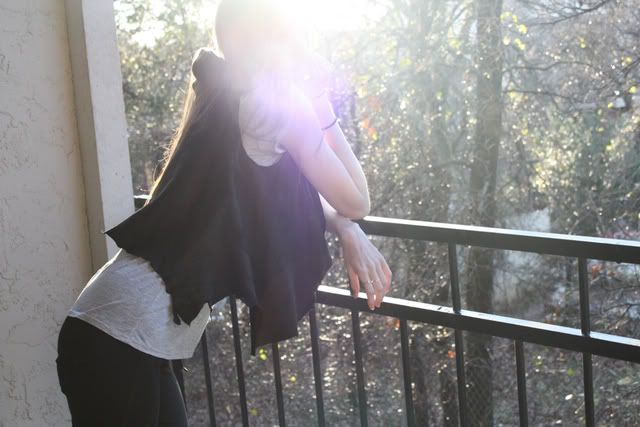 The sheer tee and leggings are Target. The sterling bullet is an eBay find and the dainty aquamarine pendant is Tiffany's. From my boy. :D
SOAP BOX: Last night I went to the talk by Bill McKibben who wrote the very first popular science book about global warming 21 years ago. Most recently he wrote
Deep Economy
which is about sustainable, local economy. It was an excellent lecture, entertaining and optimistic. I take this to heart and very seriously. I want to turn my back on retail, shopping solely Etsy when I can, I'll be shopping at the Farmer's Market now (it closes for a few winter months of the year), and I want to push
Bambu Earth
's dogma of Newlessness. Reusing, recycling and repurposing for a year. I want to instill this in my life one category at a time. I've already done it with gifts. Why give people mass-produced, box-store gifts? That anyone could have picked off a shelf for them? And you're paying for CEO's cars, distribution, oil, gas, marketing, label, branding, WHY? I've committed to buying beautiful, handmade gifts from Etsy. It's one of a kind, or at least one of a few, and very meaningful because you sought it out, put real thought into it. You didn't find it on the flashy endcap at Target. And it works.
I want to build a cabin with my hands, install internet :D, move into it, garden around it, create, sew and cook from within and what I can't make, I want to trade for from my neighbor. I'm harkening back to a time, I've never even experienced. A shame.
www.350.org