Among my true loves are post-apocalyptic chic, destroyed clothing and DIY.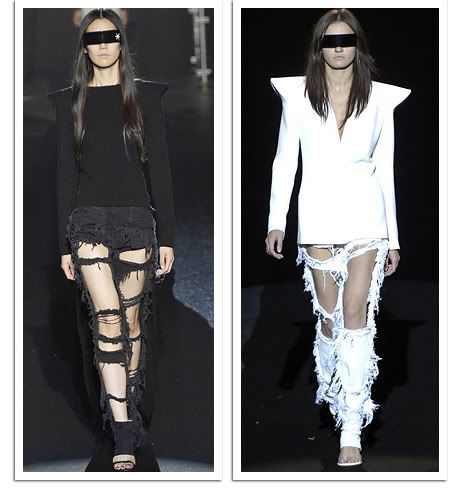 Old MMM there.
This next one is on Oak NYC for $224!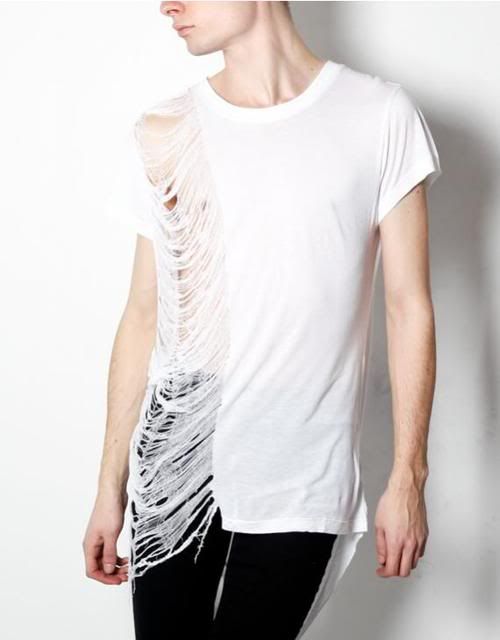 These next ones are on Etsy for less than $60!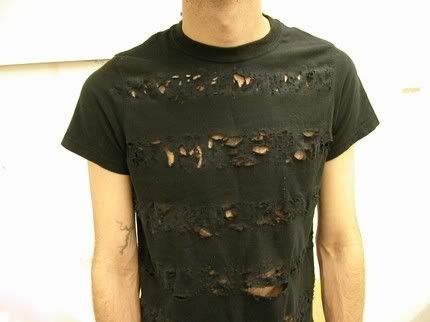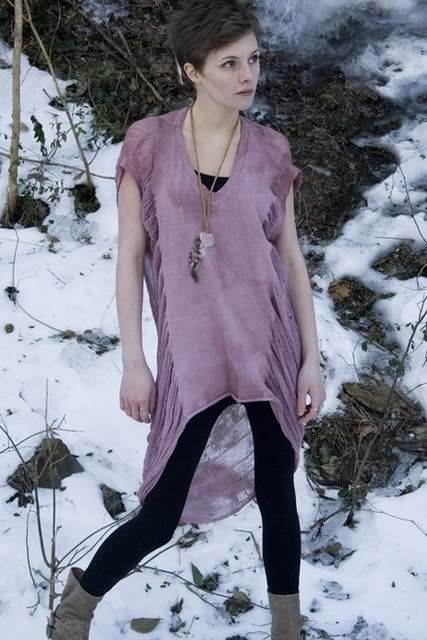 But honestly, I'd rather dedicate four hours of my time than forty bux. And
Childhood Flames
had just the
tutorial for t-shirt shredding
! Oh and it's a great blog, btw.
Here's how my first attempt turned out.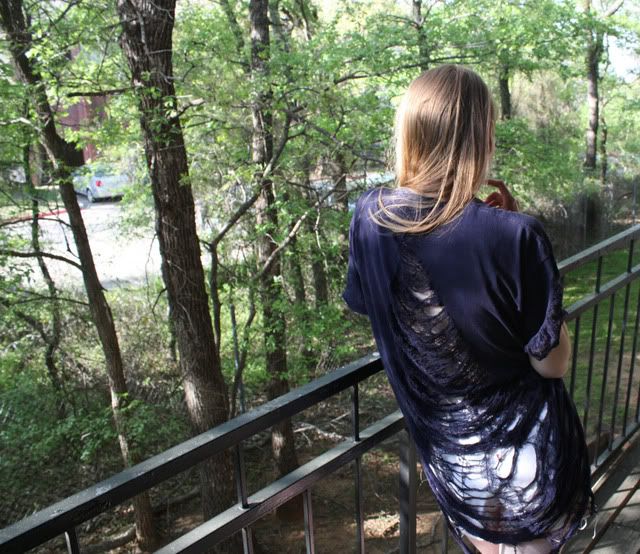 For those less patient, the above links are clickable. As always, supporting Etsy.