I adore Alice Dellal.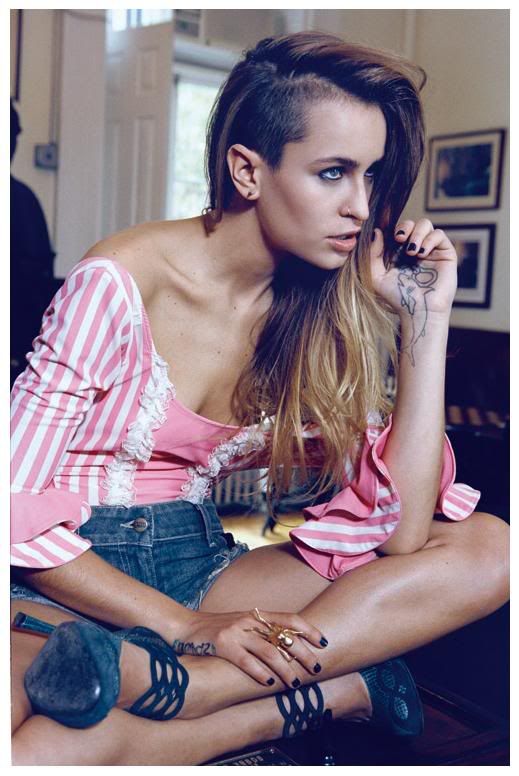 And with the changing of the seasons, I needed a changing of the me. First of all, I decided to get my very first piercing.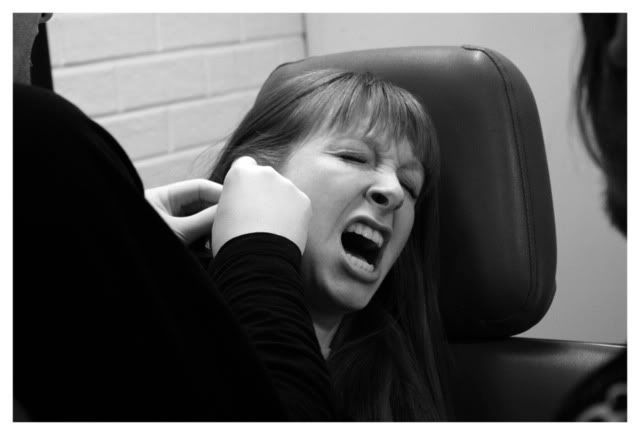 I blacked out, almost threw up and peed myself a little. Thank you, Derek, for capturing the moment.
And I had a stud custom made. I wanted the simplest, most subtle little piercing. I want it to appear that a dew drop, or
sweet rain drop
, was delicately situated on my ear. So I had the perfect stud made of aquamarine and 18k gold by
Bloom Studios.
It came out perfect.
Oh, and I did a Dellal to my head. I went to the salon and my boyfriend deep-conditioned my sun, surf and saltwater frazzled hair and cut off my dead ends. Then my darling sister buzzed it.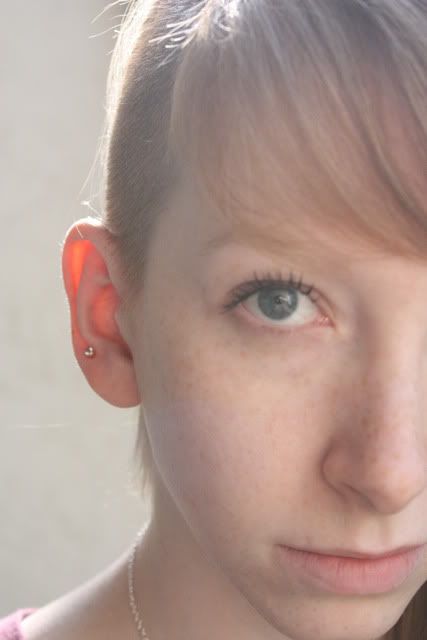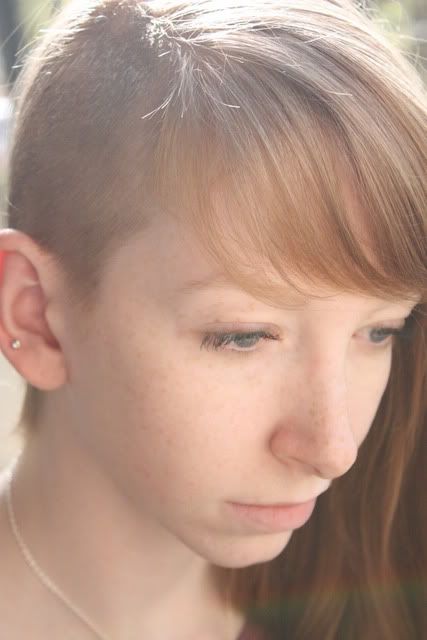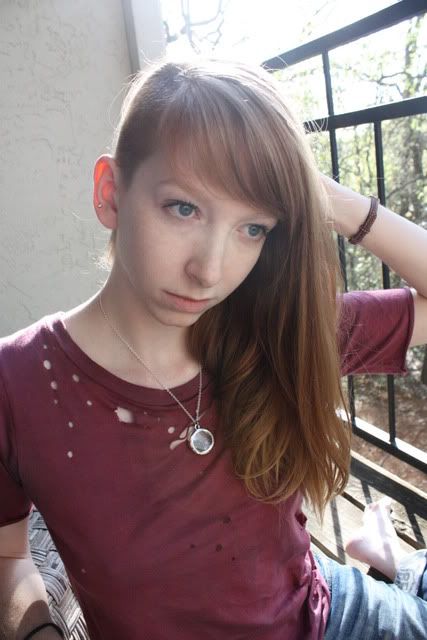 That necklace is
the Aquarium
. Loose gemstones shake and rattle freely inside a glass locket.