And every permutation of-- I love. I love canadian tuxedos (denim + denim), leather + denim and all-out-biker-chic (leather + leather).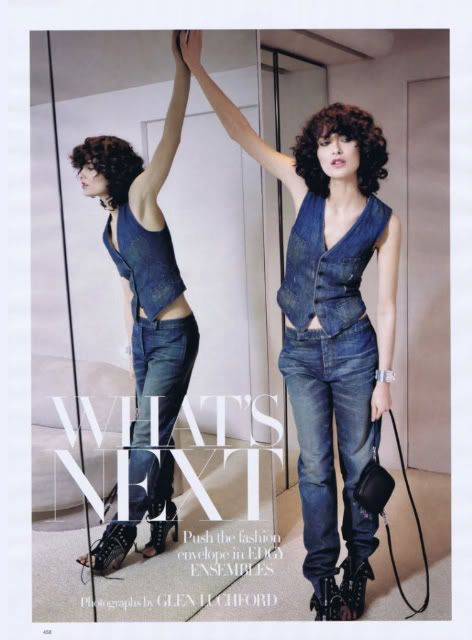 Shalom Harlow, beautiful as ever. This dogma of denim applies to menswear, too.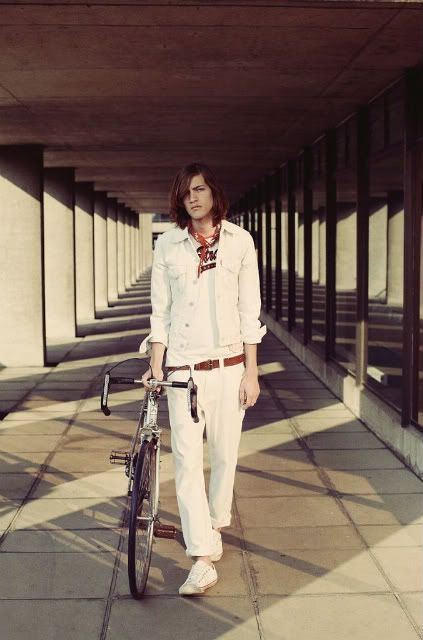 Levi's doing it right.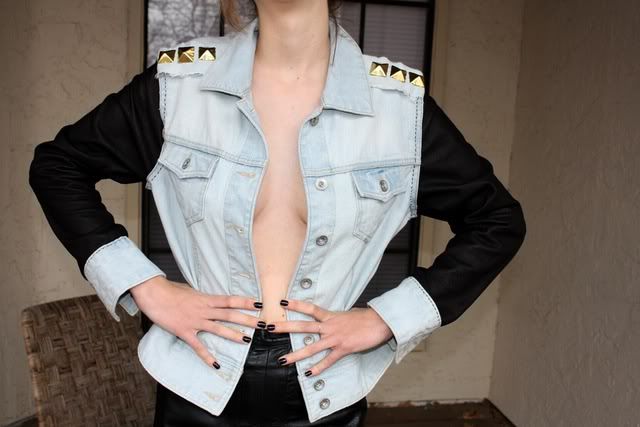 This one's mine. Or rather, by me, for you. It's a thrifted, distressed denim jacket with the sleeves replaced with lightweight, soft, black pig leather. The cuffs are zippered and the epaulets studded, with massive brass pyramids.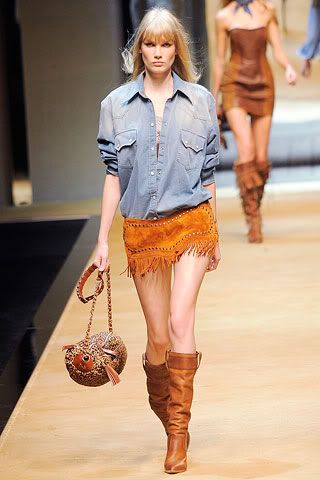 D&G's 2010 s/s. Chambray and mini-natural-suede-fringe-skirt. Yes.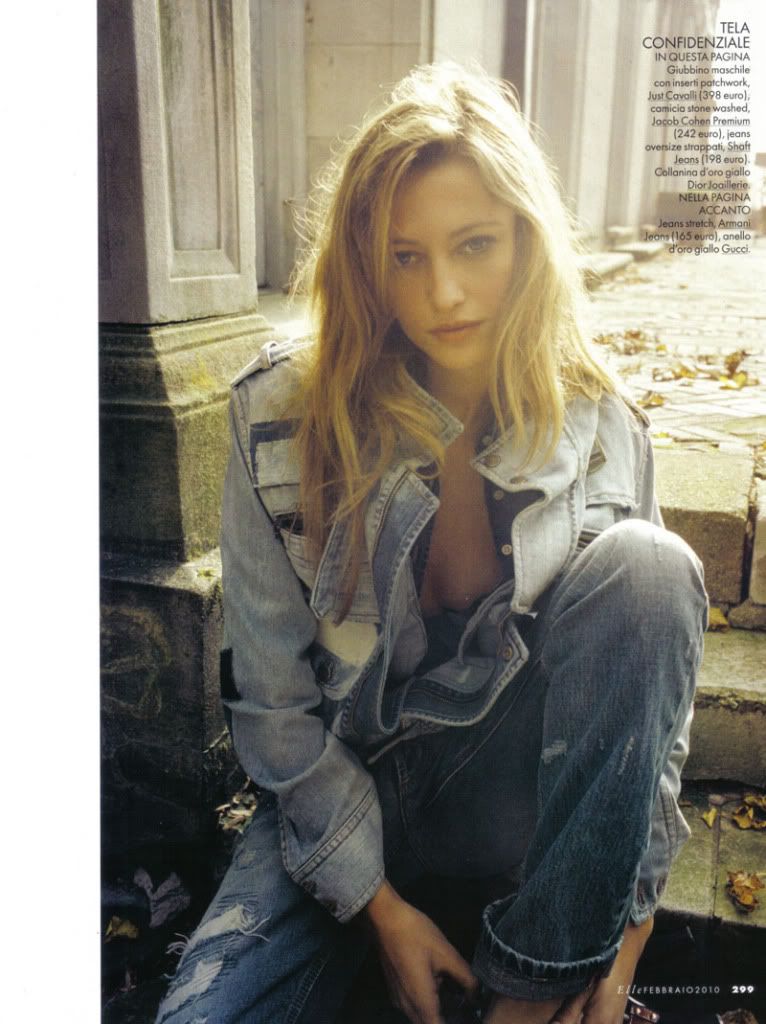 Put on that Canadian tux, girl.
I got my hands on sting ray leather. Big plans, my friends, big plans.