The other day, a huge, bright orange Monarch butterfly breezed through the 1 inch crack above my driver's side window, swooshed past my face and landed on my gear shift. Flustered, I offered it a finger to step up on, like you would a parrot, and it worked. I safely transported him back outside lightly perched on my finger.
Last night, we saw friend's bands play.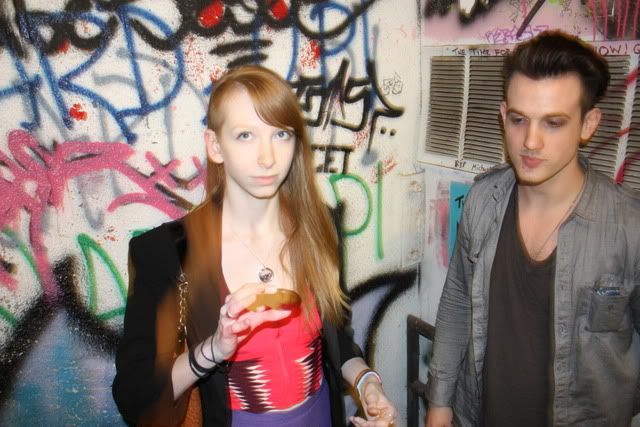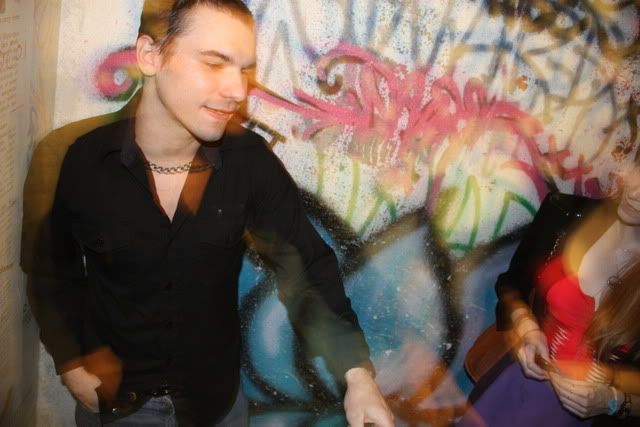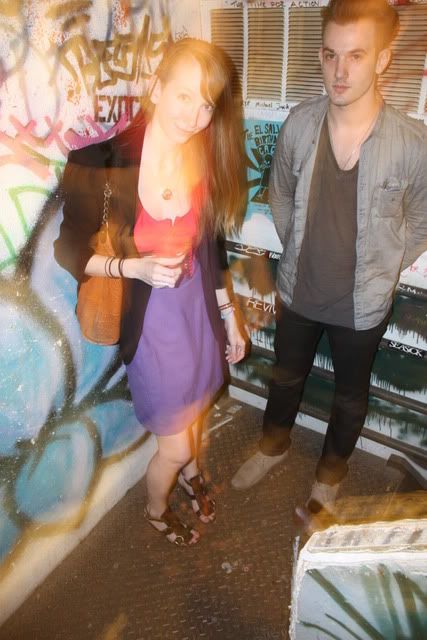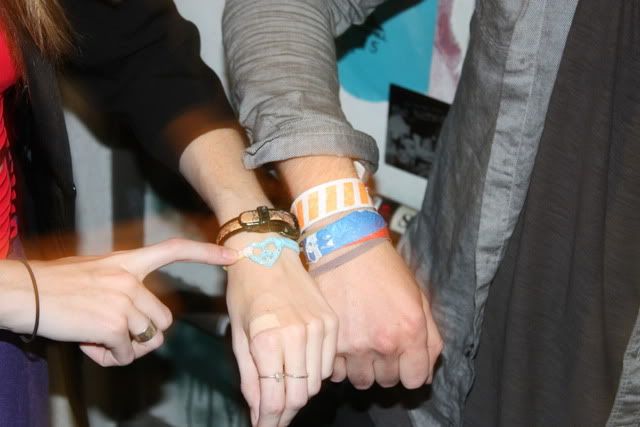 I am passionate about jewelry. Especially necklaces and rings. And I love men wearing necklaces. I saw some goods ones last night.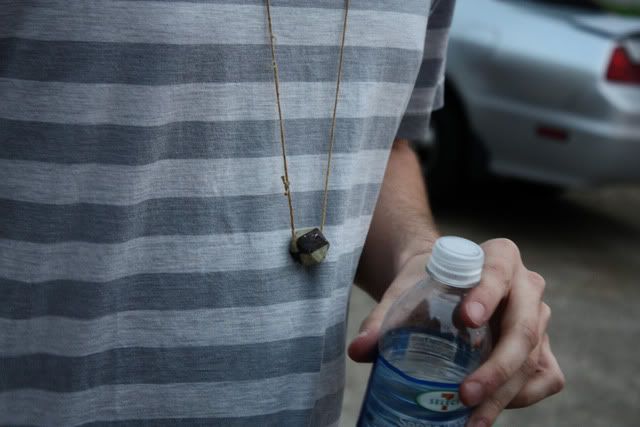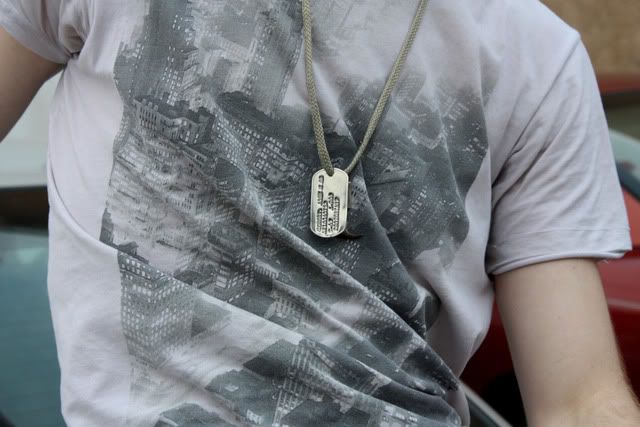 Matt's (above) is a dogtag and a real bear's claw on a shoe string. I wish you could see the claw.. I'm wearing a thrifted skirt, thrifted surf-fabulous rib-detail crop top, thrifted tuxedo blazer and my beautiful new Fiorentini and Baker sandal heels. Talk about sumptuous, worn-in black leather.
And here are some
ultra thin slices of animals in plastinate
. Enjoy.