not very far from here.
between friend and family.
I got the hell out of town last week. For a few days beneath the stars, playing cards, eating campfire-flavored beans, smores, hiking, rock-climbing up to the caves, swimming in the waterfall, exploring and being incessantly robbed by raccoons.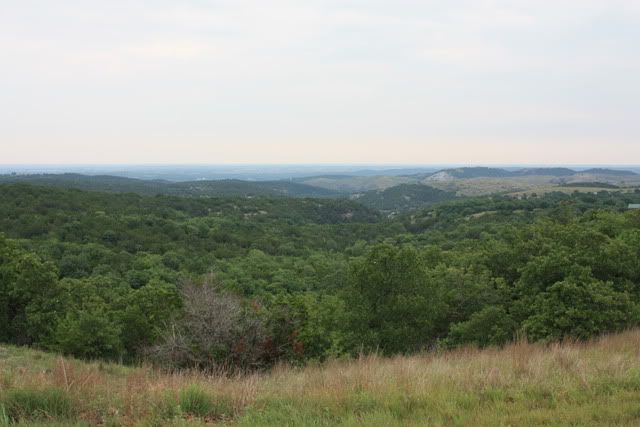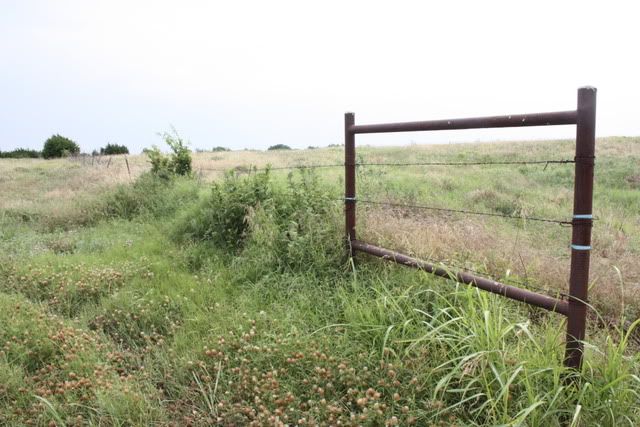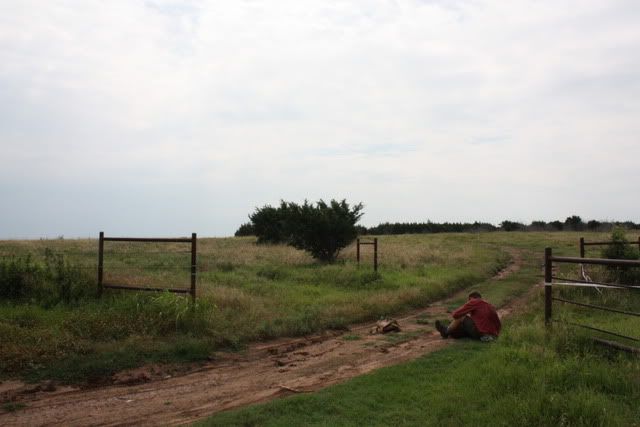 The best backpack. Vintage Hard Rock Cafe and already I take it everywhere with me.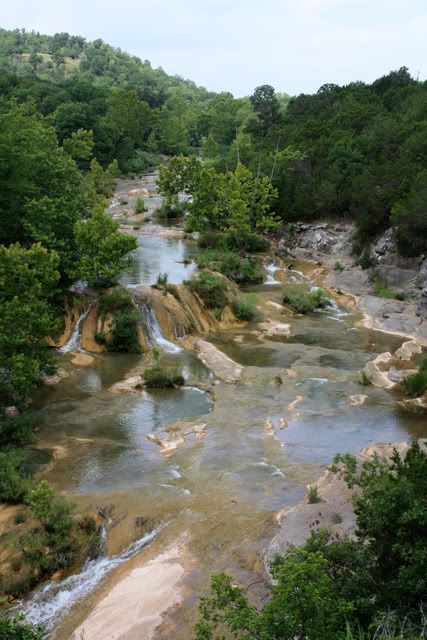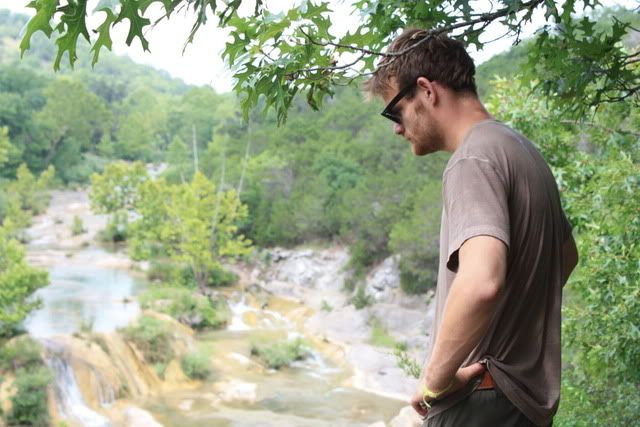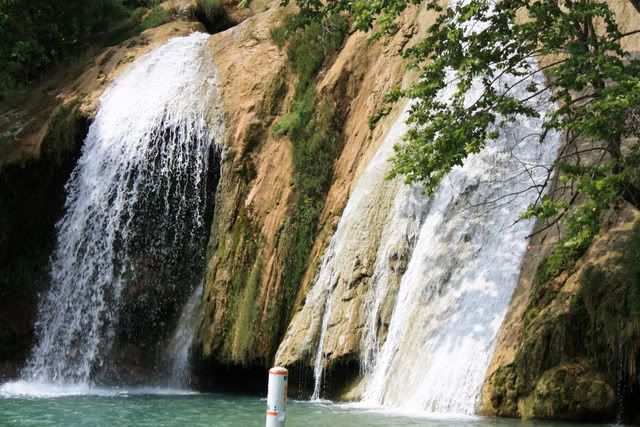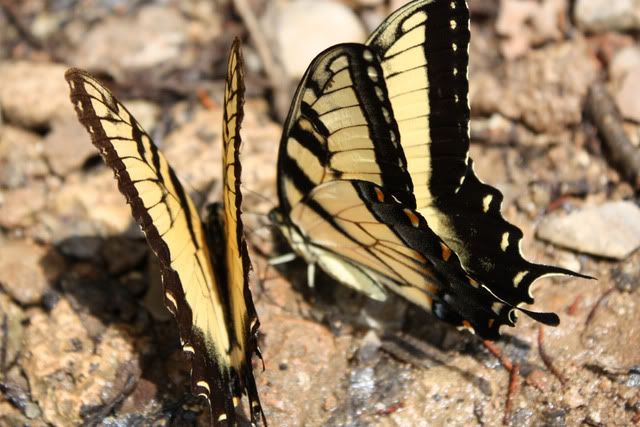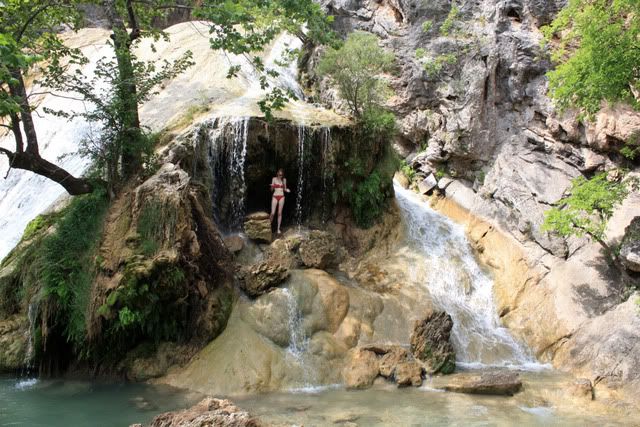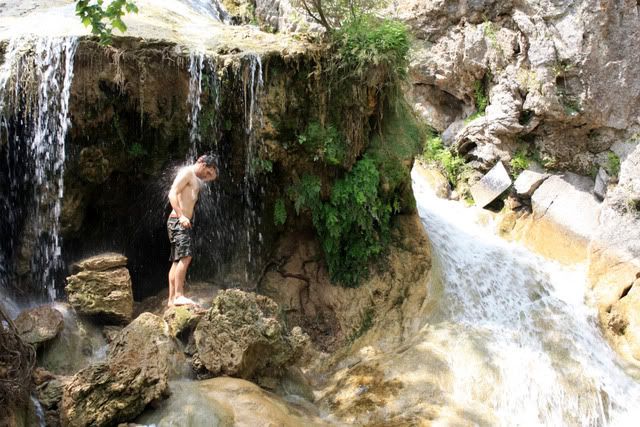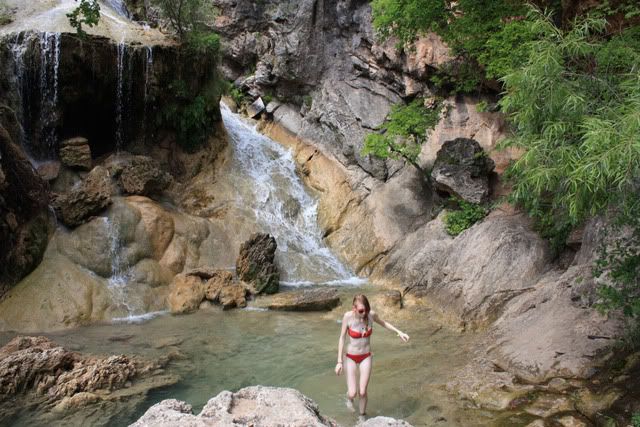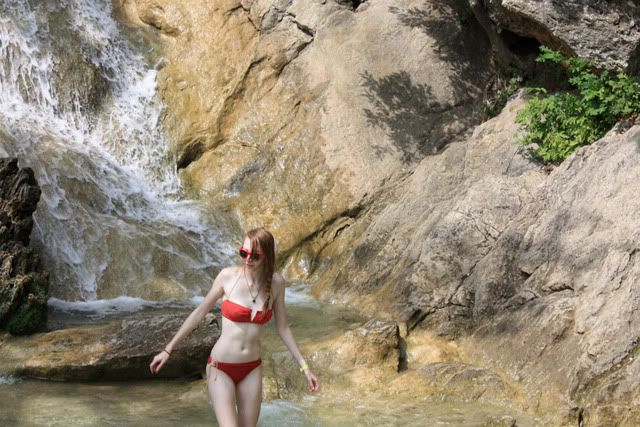 It's all fossilized coral. This part of Oklahoma used to be underwater, a thriving coral reef. And here, millions of years later, the landscape unrecognizable, a human scrambles over the bones of the reef, seemingly nothing but rock with a trickle of water. Gone are the creatures, the colors, the corals, the bucking blue waves. This gives me hope. Because is this not beautiful too? After we destroy the Earth, it will only transform into something that might be beautiful to the next lifeform in a couple million years.
While hiking I found a rusty old horse shoe on the trail. I hope this means good luck will prevail. Oh and I've made better fashion choices than wearing a red Calvin Klein bikini with red wayfarers on a sunburnt redhead. Not my proudest.
I need a signet ring. But one a little less sweet 16, and a little more goth.
via doppelganger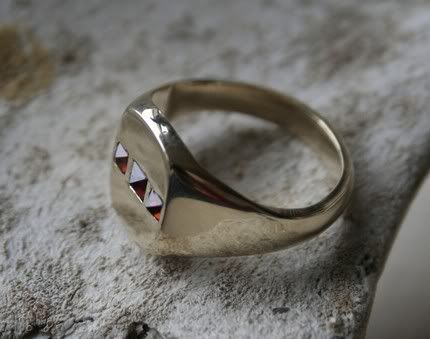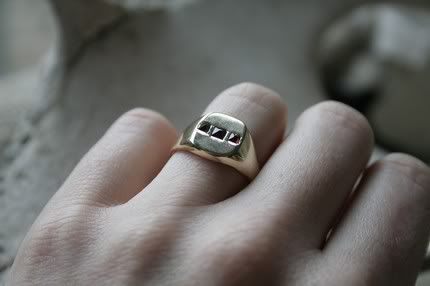 This one I love. On Etsy,
here
, it is solid white gold with three pyramid-style-cut garnets. I could just die. Or scrape together the $1100.