My dear friend and talented photographer, Andrew Edmonson aka ARE, made by hand a black leather vest, studded black leather medicine bags and a snakeskin medicine bag. I just helped out by wearing them for the camera. It's been such a long time since I've worn fake lashes or even eye liner...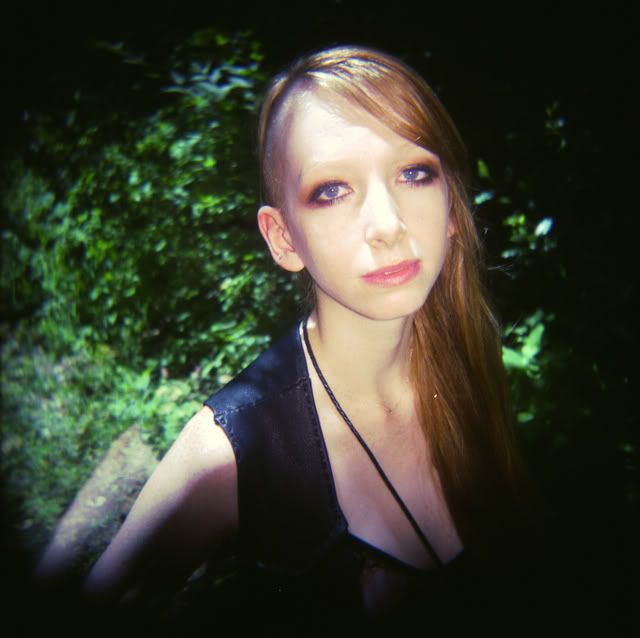 Leather vest and medicine bag by ARE, dainty aquamarine necklace by Tiffany's, dainty aquamarine stud by Bloom Studios, lace bra by American Apparel.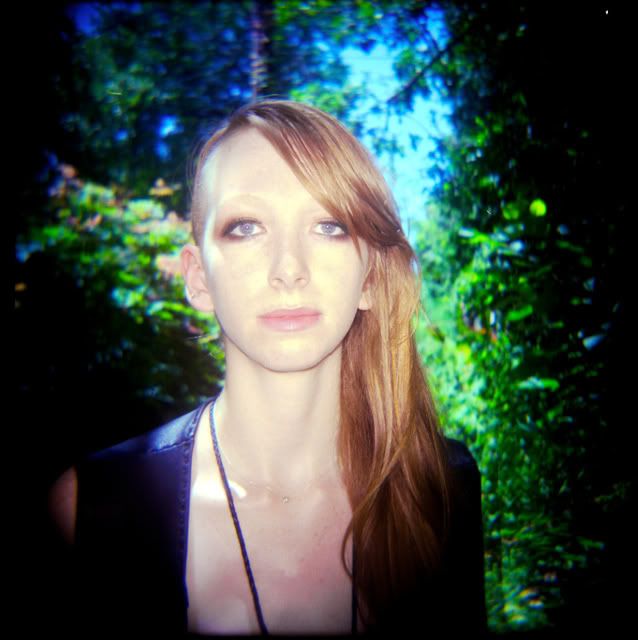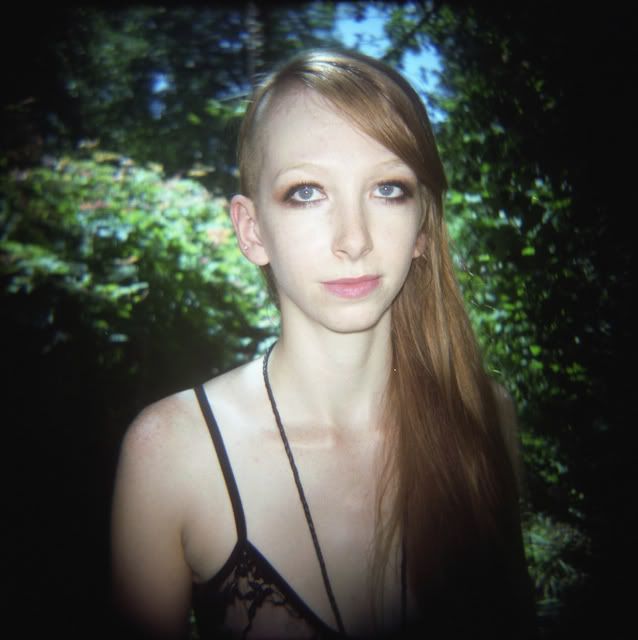 Vintage Las Vegas Harley Davidson shirt, vintage Wrangler jacket, silver ring by Elizabeth Scott.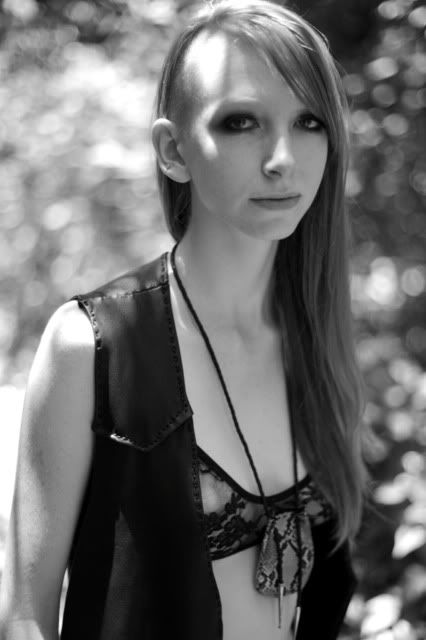 The first time I worked with Andrew was five years ago and he still has that eye for photography and his technical skill and bedside manner for fashion photog has grown exponentially. Always a pleasure. Check him out
here
.
I realize that accessories are my favorite things in the world, but not in the classic sense of a bag or shoes, but the tiny details, the little elements that make a look.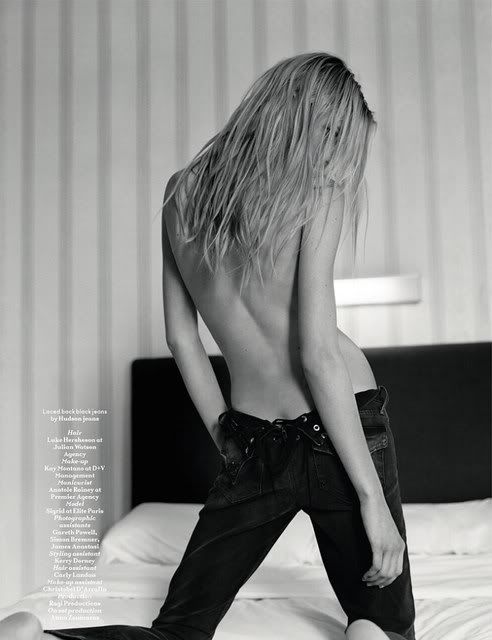 Like jeans that lace up in the back. All images via Studded Hearts, one of my new favorite blogs.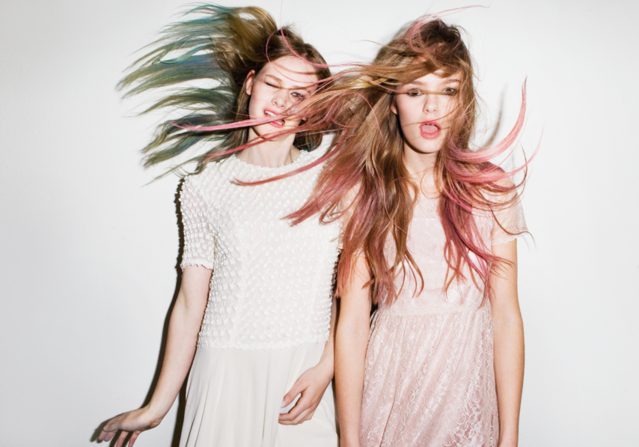 Still on about the tips...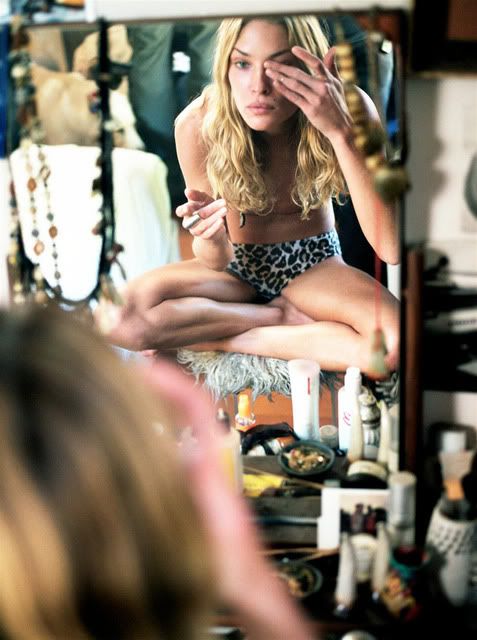 Erin Wasson makes me realize I need leopard panties and see that tiny silver ring worn on the middle digit? Extraordinary.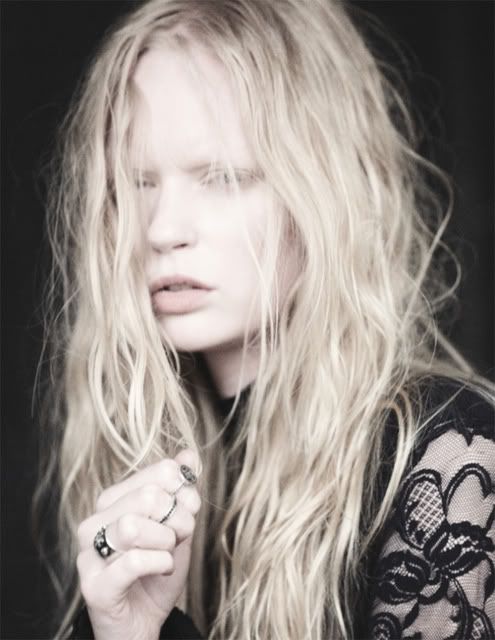 More middle digit rings. This is my new obcession.