Part II: The Outfit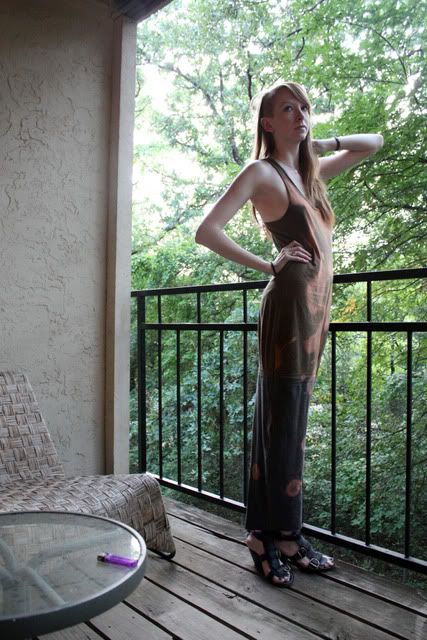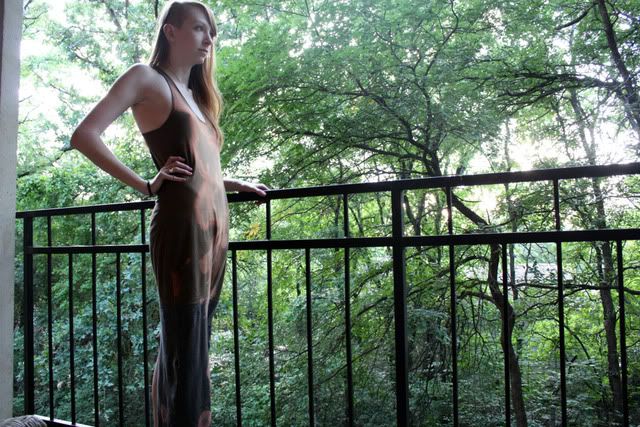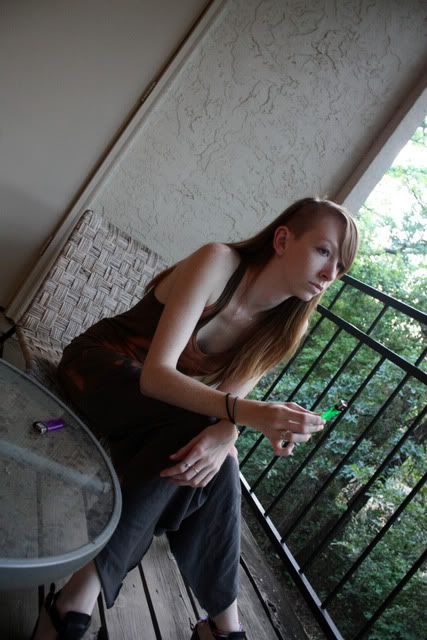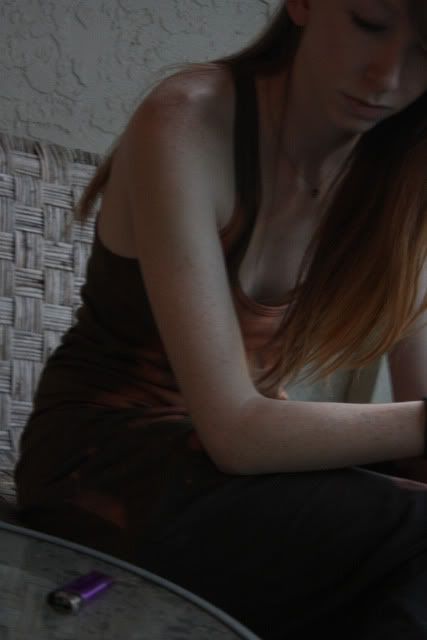 The dress is two American Apparel jersey racerback minidresses sewn together. I bought one, loved its ease and comfortability so much, I bought two more in different colors. Last summer, in sticky humid Galveston, where I wore them every single day (almost) I was left with the softest, sheerest imaginable jersey.
I'm trying to cull my closet down these days with the philosophy of quality, not quantity, so I figured I'd salvage the fabric and create one out of two. I just sewed them together then dribbled bleach down both sides, and love the effect. It's the comfy-est thing I own now. This is the AmAp racerback I'm talking about: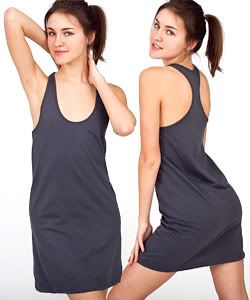 The sandals are Fiorintini and Baker and the tiny gold charm necklace is part of my everyday jewelry-- I seriously wear it everyday as if by default. It's by Dogeared and I've had it for two years now and wear it more days than not.