Once upon a time, a long, long time ago, I found a pair of pants in a boring little thrift shop in Normal Heights. Now, these were no ordinary pants. They were Ralph Lauren Collection suede pants, as buttery soft as a baby's hiney. They were, however, a size 6, which is too big for me and they always fit a bit mom-ish. But, for six dollars I couldn't resist.
Perhaps you'll remember them from an outfit post from yesteryear.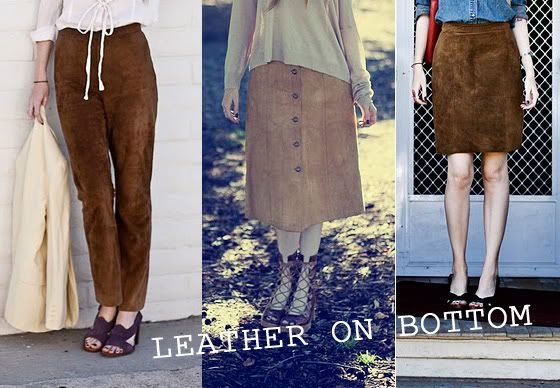 Ah yes, there they are on the far left. Need a closer look?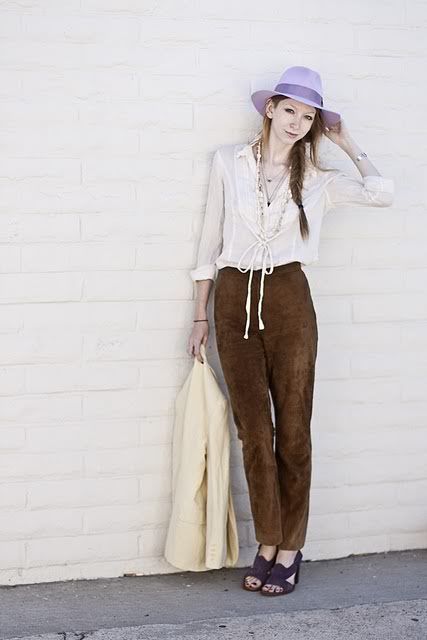 There you have it. Last night, possessed and wielding a pair of scissors I made a few snips. Then this morning, I painstakingly hand-stitched a heart-shaped pocket on the butt. DIY or die, forever and always.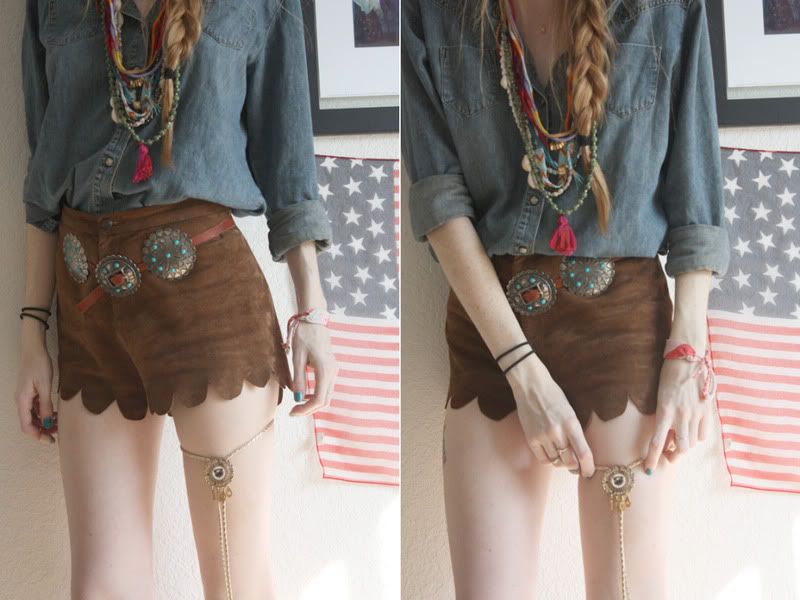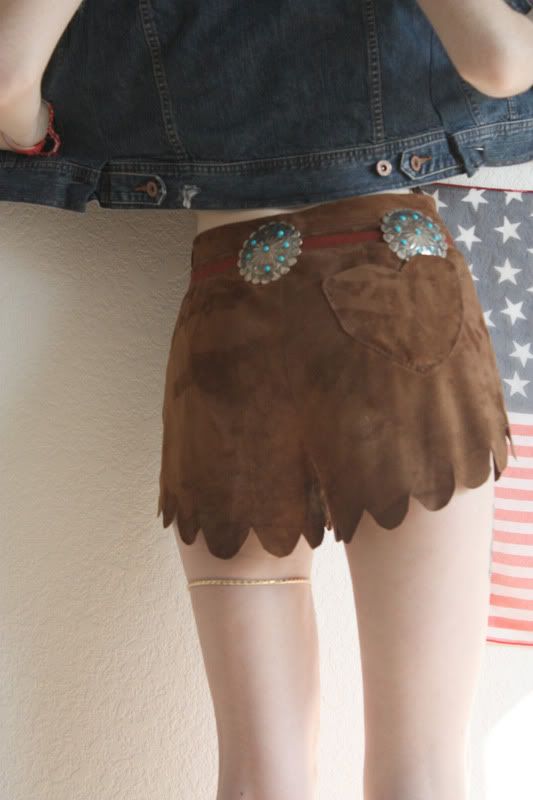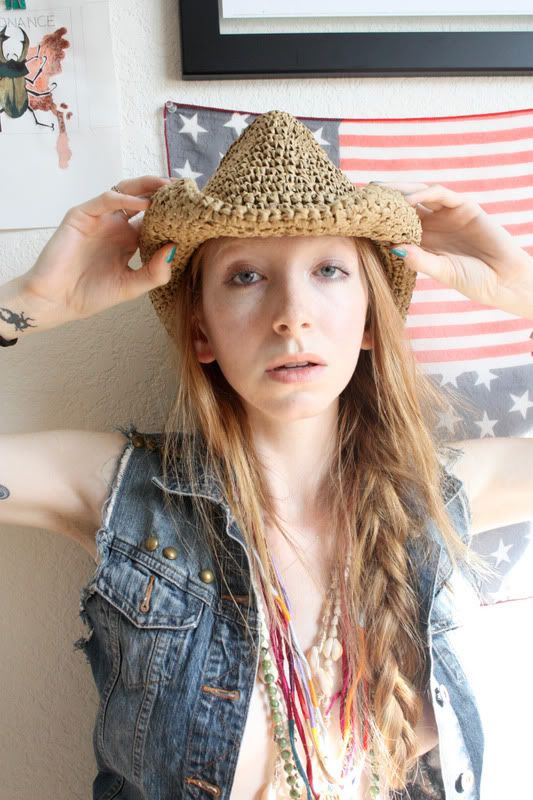 What's a post without a random mugshot?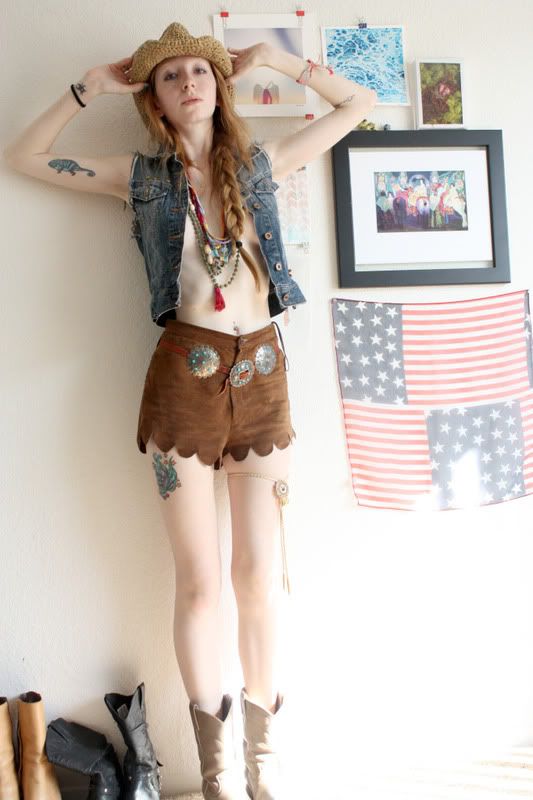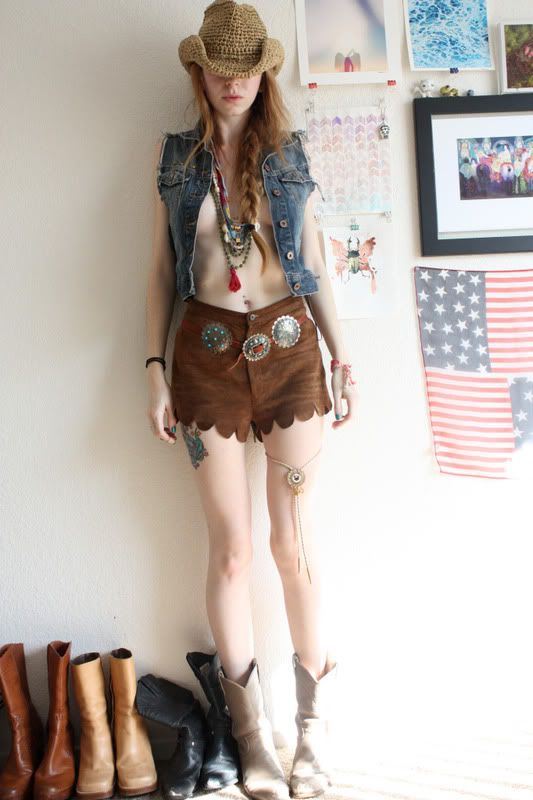 That is what a boot addiction looks like, by the way.
And maybe a leather addict, too.
And a hat addict.
Suede shorts// DIY'ed Ralph Lauren
Vest// DIY'ed jean jacket from thrift store
Necklaces// handmade
Boots// vintage Justin Ropers
Belt// my grandmother's
Bolo tie// gifted!
Hat// handmade from Etsy, available
here
.